Beauty
Battle Scars Begone!
Protect your skin from scarring now!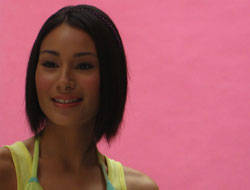 What can I do to get rid of scars?
After being "traumatized" by circumstances (acne, wounds, scrapes, cuts, or burns), your body's largest organ has to restore itself, and scarring is the manifestation of the healing process. Depending on the severity of the scar, treatments vary. The more shallow the scar, the less complicated the remedy. Topical creams or gels recommended by your dermatologist will help heal your skin accordingly. However, the deeper the scar tissue, the more intense and sophisticated your treatment may be, and again, this is to be determined by a trusted dermatologist. Since the treatment of scars encourages the formation of new skin, it's imperative that you shield the affected area from the damaging effects of the sun. Thirty minutes before leaving your house, apply SPF (minimum of 30) on the exposed area.
Got any beauty questions for Marie? Comment down below.

They were once Green Archers.
South Korea's revised law will give pop culture artists a chance to delay their military service.
According to a new study.
"I love that I am trans. And I love that I am queer."
It's not just about your face shape!
"If I don't want to be taken a video of, I don't have to be."
From award-winning actors to top musicians.
Plus other things to know about the video game streamer.
Have you been dreaming of this trendy hair color?
Did you know he starred in a couple of music videos?
From The Candy Bulletin Community