Class is back in session and since we're sure you're busy getting back into the groove of studying and catching up with all your besties, we're here to help you with all the beauty products you'll need to look fab this school year. Whatever your personal style might be, we've got you covered with all the essentials—the best smelling cologne, cute lippies and nail polish, the right foundation, and all the hair tools you'll need! Plus, we show you what to shop for in a really fun way—through cute and playful GIFs you can share with all your friends! Just scroll down below and pick your style, then enjoy going through all the great beauty products we found for you!
1. The Girly Girl. You love everything pink, shimmery, and pretty. Why not enjoy beauty products that are just the same? Everything below looks great and will help you look your best, too!
ADVERTISEMENT - CONTINUE READING BELOW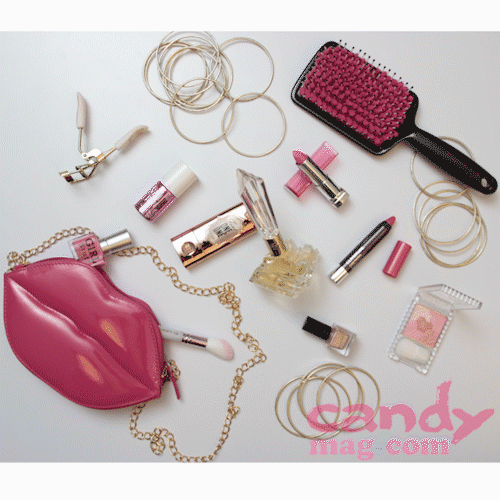 1. Lip and cheek tint, Benefit Lollitint. 2. Brush, Goody QuickStyle Paddle Brush with Microfiber Bristles. 3. Sheer cheek color, Benefit Fine One One. 4. Blush and bronzer, Canmake Glow Fleur Cheeks. 5. Gold nail polish, Anny. 6. Pink nail polish, GirlStuff. 7. Perfume, Forever by Mariah Carey. 8. Pink lip balm, Covergirl Lip Perfection Jumbo Gloss Balm. 9. Pink lipstick, Maybelline Color Sensational Pink Alert.
ADVERTISEMENT - CONTINUE READING BELOW
2. The Edgy Rockstar Girl. If dressing up in black, white, metallics, and anything with studs is your thing, we say it's best to add that rockstar touch to your makeup and nails! Standout and be bold with all the awesome products below.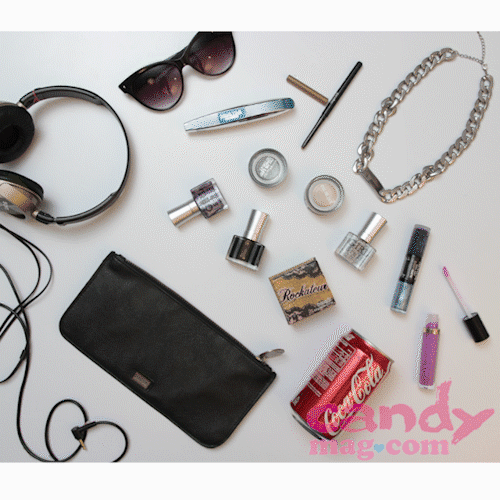 1. Purple lip gloss, Revlon. 2. Blush and bronzer, Benefit Rockateur. 3. Black, purple, and white nail polish, GirlStuff.
4. Metallic eye shadow, Maybelline Color Tattoo. 5. Gold eyeliner, Maybelline Color Show. 6. Mascara, L'Oreal Fasle Lash Butterfly Mascara. 7. Nail polish duo, Revlon Nail Art Expressionist.
ADVERTISEMENT - CONTINUE READING BELOW
3. The Preppy Girl. You like looking pretty and polished at all times without having to sport too many things. So we rounded up all the basic beauty tools you'll need to look effortlessly beautiful at all times with the best beauty essentials.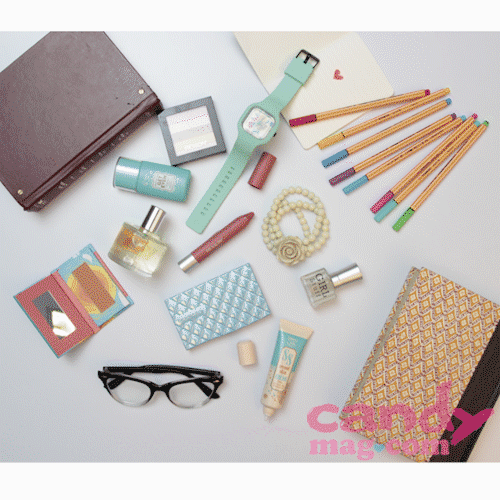 1. Perfume, Paper Dolls. 2. Foundation, Canmake UV Silky Fit Powder Foundation. 3. Lip Balm, Revlon Colorburst Matte Balm. 4. Blush, Happy Skin's Get Cheeky With Me Blush. 5. Silicon-free liquid foundation, Happy Skin Second Skin Crème Silicon Free Foundation. 6. Liquid foundation, Happy Skin Don't Get Mad Get Even Hydrating Liquid Foundation. 7. Matte top coat, Girlstuff. 8. Bronzer, Revlon Highlighting Palette.
ADVERTISEMENT - CONTINUE READING BELOW
4. The Kawaii Girl. You're all about everything cute, colorful, and anything totes adorbs whether it's your character rings or printed shoes.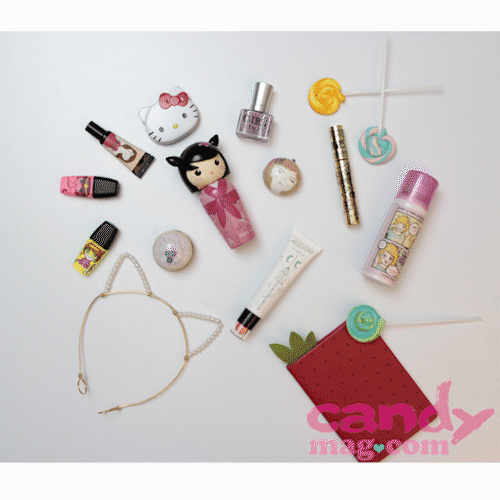 1. Dry Shampoo, Etude. 2. Mascara, Dolly Wink. 3. Perfume, Kokeshi Parfum Cheery. 4. Pocket perfume, Too Cool For School Emma. 5. CC cream, Too Cool For School's Dinoplatz Cinema City. 6. Cheek tint, Etude Sweet Recipe All Over Color. 7. Nail polish, Girlstuff. 8. BB cream, Too Cool For School After School BB Foundation Lunch Box.
ADVERTISEMENT - CONTINUE READING BELOW
Which style and beauty products did you like best? Tell us about it in the comments or tweet us @candymagdotcom! We love hearing from you!