Being in the entertainment industry gives celebrities front-row access to beauty secrets straight from professional makeup artists themselves. We're sure a handful of our favorite stars have picked up a thing or two about beauty from sitting on the makeup chair for hours on end, almost every day. It's no wonder why collaborations between makeup brands and celebrities have boomed in recent years. Not only do stars get to give their seal of approval to the brand's various products, but some also get to give their input regarding how the said products are made or formulated, giving the collab a more personal touch.
And for a handful of celebrity collaborations, the price point is actually relatively budget-friendly, making the products more affordable for fans and makeup enthusiasts alike. 
Here are five affordable makeup collections made in collaboration with celebrities:
Han So Hee x BYS Philippines
Most recently, locally renowned makeup brand BYS Philippines introduced Hallyu superstar Han So Hee as their latest ambassador. Aside from being the new face of the brand, So Hee also got to co-create eight shades for the brand's new line of lipsticks, making the partnership more collaborative and creative. Fun fact: These eight shades of sultry pinks and bold reds represent So Hee's cool-girl persona!
ADVERTISEMENT - CONTINUE READING BELOW
Kathryn Bernardo x Generation Happy Skin
Homegrown brand Happy Skin has launched a couple of noteworthy collabs over the years, one of which is a partnership with box office queen Kathryn Bernardo. From the product selections to the packaging, Kathryn was very much involved in the process of creating the collab. One of the things that brought much success to the collab—aside from Kathryn's star power, of course—is that it also caters to morenas like Kath!
Blythe x Careline
Andrea Brillantes' spunky attitude is apparent in her makeup collab with local cosmetics giant Careline, aptly named Blythe Cosmetics. From fun and glittery eyeshadow colors to playful lipsticks shades of blues and reds, Andrea's sweet but courageous persona shines through in the makeup products she personally designed with the brand.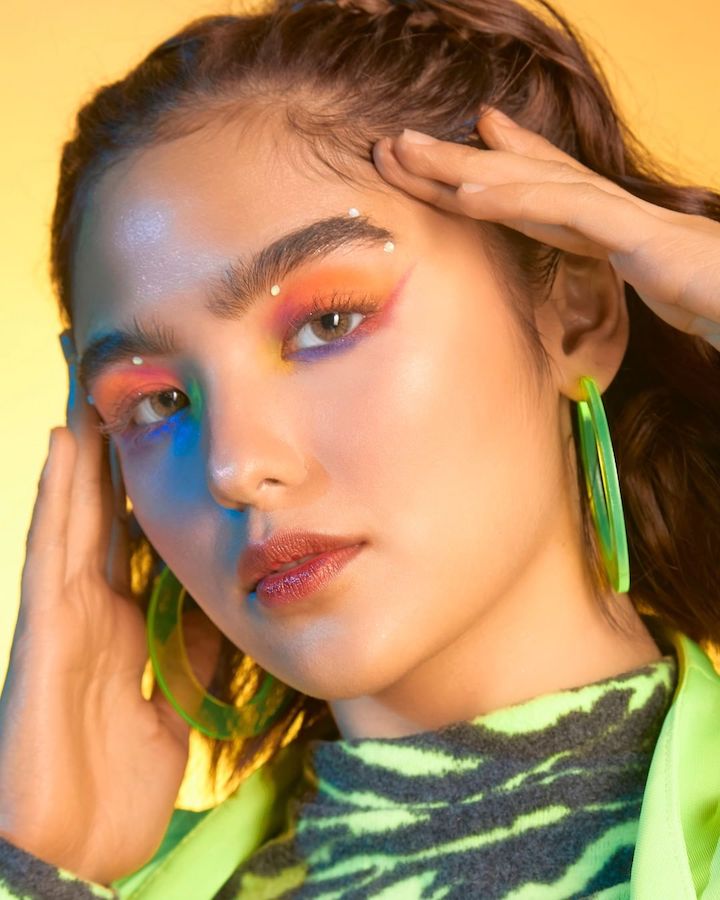 ADVERTISEMENT - CONTINUE READING BELOW
Maddie Ziegler x Morphe
Although not deemed as a drugstore brand, Morphe is one of the more affordable makeup lines available on the global market. Their collaboration with dancer and actress Maddie Ziegler perfectly encapsulated the Gen Z star's creative and youthful vibe. The collection includes pretty pink shades and vibrant colors alike, making it a fave among the younger crowd.
ADVERTISEMENT - CONTINUE READING BELOW
The Kings x Colourette
Power couple Joey and Angelina Mead King teamed up with local makeup favorite Colourette Cosmetics for a limited edition line called The Kings x Colourette. Colourette has long been loved by local beauty junkies for its budget-friendly but highly effective lip products, and this special collaboration for Pride Month with Joey and Angie makes it extra special for long-time fans of the brand. In an interview with Preview, the two revealed that they were largely involved in conceptualizing for the collab, from the packaging down to the product shades, and most especially, the message they wish to convey through makeup.
ADVERTISEMENT - CONTINUE READING BELOW
READ MORE:
8 Influencer Makeup Looks That Will Inspire You to Try the 'Clean Girl' Trend
"Jelly Lips" Is the Korean-Inspired Makeup Trend You Need to Try Next
8 Celeb-Approved 'No-Makeup' Makeup Products Under P500
8 Celeb-Approved Makeup Looks That Enhance Your Morena Glow