When your life is becoming routine, which is totally inevitable when you're living on a fixed class schedule, nothing beats a hair color swap to instantly freshen up your look and stir up your inner confidence. While a dye job is definitely a quick pick-me-up, it's no secret that a trip to the salon isn't exactly easy on the pocket—especially for a college girl. That's why a lot of girls opt for a nifty hair coloring box for their hair makeover instead. Although a dye job straight out of a box is no lesser than a hair color makeover done in a salon, coloring your own locks—especially if it's your first time to do so—can be challenging! So to make sure that you're coloring your hair the right way, we asked celebrity hairstylist Mark Rosales to list down the basic dos and don'ts of coloring your hair at home. 
Do! Apply the dye to the roots if your hair first. If you've had your hair colored before and want to take matters into your own hands instead, make sure to apply the dye to your roots first. That way, you can be sure that you've covered the most important base. After all, you don't want to be rocking an unplanned ombre, right?
Don't! Apply the color to your hair as you would apply your shampoo. While it's pretty tempting to just rub the dye to your hair as you would apply your shampoos and conditioners, this would only damage the hair and will give you a bad dye job! Always use the brush that comes along with the hair dye in the box for proper hair color application.
ADVERTISEMENT - CONTINUE READING BELOW
Do! Find the right formula. Just like your skin care routine, your hair makeover requires the right formulation for your hair type, too! If you want to cover any gray hair (usually caused by genetics or stress), use a 20-volume (6%) peroxide hair dye.
Don't! Color your hair black to cover light or gray hair. One common misconception most girls have when trying to hide gray hair or going back to being a brunette after a blonde stint is to color her hair black. But a black dye is difficult to remove even with bleach, making it hard for you to switch your hair color afterwards.
Do! Check the product information. To make sure the hair color that you're buying is safe to use, always check the label logo to see if the product is authentic, the ingredients in case you're allergic to any of the contents, and the instructions on how to properly apply the product.
Don't! Bleach your hair on your own! While it's pretty tempting to just use an over-the-counter bleach or highlight to save money, bleaching the hair can be tricky and when it's done by a professional, you run the risk of permanently damaging your locks.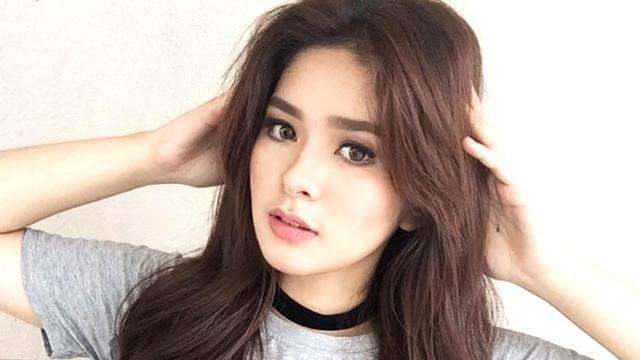 Yikes!
Do! Know your hair's limits. Before you color your locks, it's important to know your hair's natural color, texture, and thickness first in order to determine its dyeing capabilities.
Don't! Color and tone your locks without considering how it will look like against your skin tone. Even if rose gold is the cool hair color of 2017, it's important to check first if the hair color that you're aiming for will flatter your skin tone. It's more important to take note of what looks good on you than simply following what is currently on-trend.
Do! Care for your hair after. Your hair makeover doesn't stop as soon as you rinse off the dye. To prepare your locks against any possible hair damage caused by a strong hair dye, do care for your hair with conditioning masks and a regular hair trim to keep your hair shiny and healthy.
Don't! Forget your hair tools! Coloring your hair at home can be pretty exciting, but don't forget your hair tools like a pair of gloves and clips to prevent staining!  
Do! Be realistic. Although coloring your hair has never been easier thanks to over-the-counter- hair dyes, if you're aiming for an elaborate hair color, be realistic and visit a professional instead. After all, you don't want to save money and damage your hair in the process.
Don't! Try to make a drastic hair color change in just one sitting. Remember, Candy Girls, baby steps is key to achieving the look that you're gunning for minus the hair damage and faux pas.
ADVERTISEMENT - CONTINUE READING BELOW
Mark Rosales is the founder of Thesis Salon at Bonifacio Stop Over in BGC and Marked Pomade. When he's not busy managing the salon, Mark spends his time working with celebrities like Gabbi Garcia, Aicelle Santos, Klea Pineda, Kate Valdez, and Martine Cajucom.