The warmer months are coming and for most of us, this is a sign that summer vacation is almost near! We're pretty sure that all you can think about is getting away from the hustle and bustle of the city and just soak up some Vitamin D at the beach and we couldn't agree with you more! But while being a tropical country does have its perks, the coming months are the most damaging especially on our skin. To help you make sure that your skin gets the care it needs this summer, we've listed below some ways to keep your skin healthy and bright even if you're out playing under the sun! Read on and take notes, Candy Girl!
Apply sunscreen! This is something that should definitely be part of your daily skin care routine—whether it's summer or not. Applying sunscreen not only protects your skin from the sun's harmful rays but it also helps in minimizing skin aging and wrinkles which your future self will thank you! When you're at the beach though, make sure that your entire body is protected and fully covered. Don't forget to reapply sunscreen every two hours as well!
Use lip balm. No one wants a chapped lip this summer. Make sure to use a lip balm to keep your lips hydrated and burn-free and your pouts picture perfect! Choose one that has an SPF content to add an extra layer of protection to your lips.
Use a face mist. On a summer day, we all need something to cool us off. And since we can't run towards a sprinkler or bring our entire bathroom with us, face mists do the trick. You can easily spritz it on your face if you need a quick refresher since it's pretty handy. Face mists can also double as a primer or as a finisher to get that dewy, natural look.
ADVERTISEMENT - CONTINUE READING BELOW
Exfoliate. Wash away dead skin cells and clean out the dirt accumulated in your pores by exfoliating at least once a week. Skin cells during the summer shed more quickly so you shouldn't miss this step! Exfoliating also improves better absorption of moisturizers and toners.
Moisturize. Another important step is to moisturize! Not only will it keep your skin hydrated but it can also improve your complexion! Remember to choose a moisturizer that's based for your skin type.


Go sheer! Wearing a lot of make-up on a hot, humid day can be icky. It might melt and turn all greasy, which can accumulate a lot of dirt in your face and clog your pores especially if you're wearing a full make-up. Try using a lightweight foundation during the summer which can still give you full coverage but feels like you're wearing nothing!
Fight acne. Acne most especially occur during the warmer months so prevention is key!Always wash your face with an anti-acne cleanser and don't forget to remove your make-up!
Use facial masks. Facial masks can help prevent breakout caused by the summer heat and humidity. It can also soothe your skin after a long day in the sun so make sure you grab two or three of these babies! Pro tip: stick them in the fridge before using for an extra cooling effect!
Keep yourself hydrated.
Probably the easiest way to take care of your skin during summer is to double up the amount of your water intake! Other than drinking lots of water, you can also eat a lot of fruits that have a high amount of water in it to keep your skin hydrated, radiant and healthy!
Click-through below for products you can use!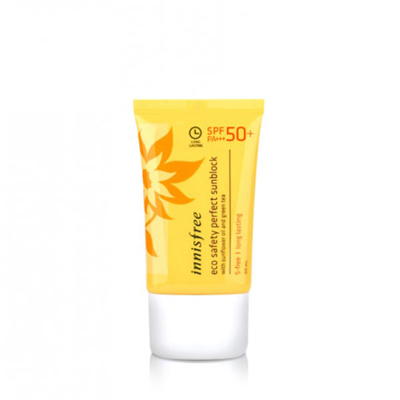 What are your summer skin care tricks? Share them with other Candy Girls here!