Beauty
8 Things You Should Know Before Getting Bangs
Find out if cutting bangs is for you!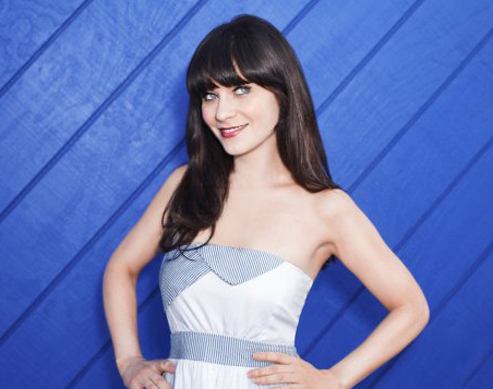 PHOTOS Fox Broadcasting Co, ILLUSTRATION Bea Marin
First things first, you should know that simply cutting your hair and getting bangs are two totally different things! And since we've already tackled all the things you should know before getting a major haircut, now it's time to talk about all the things you should most definitely consider and think about before deciding to cut bangs, regardless of the style. So if you find yourself casually pondering if you should get bangs because of a celeb or blogger photo you saw, you should go ahead and read everything below first!
READ: 10 Things You Should Know Before Getting A Major Haircut
1 You should know your hair texture and face shape first.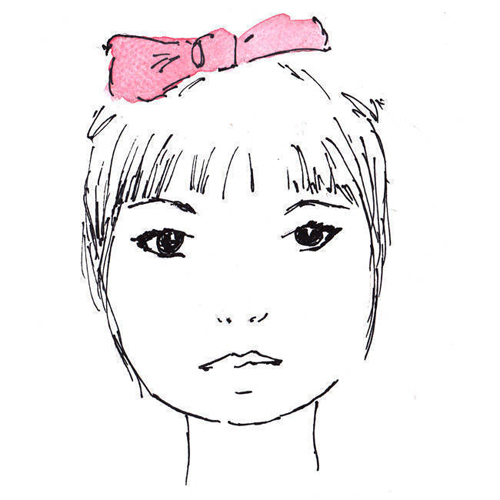 ADVERTISEMENT - CONTINUE READING BELOW
CONTINUE READING BELOW
Recommended Videos
Your hair texture plays a big role in picking what bangs to get and the same goes with your face shape, especially if you don't want a hair horror story after you get a cut. This is because certain fringe styles are not meant for all hair textures and face shapes so it's best to be real about what styles suit you.
2 Pick someone with similar hair texture and face shape as a peg then go from there.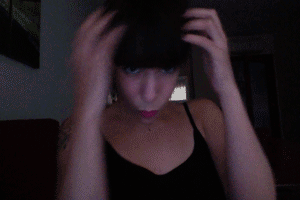 via giphy.com
ADVERTISEMENT - CONTINUE READING BELOW
Choosing a celebrity or even a friend with bangs and has all the same hair and face attributes as you makes it easier for you to narrow down your style choices! This will also help you avoid any disasters and regrets once you do decide to get bangs.
3 Bangs are high-maintenance.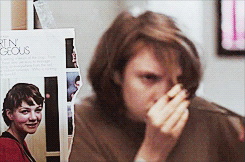 via giphy.com
ADVERTISEMENT - CONTINUE READING BELOW
This hairstyle is definitely not the wash-and-wear type so if you're always on-the-go and barely have time to fix your hair, it's best not to get a fringe. Also, you'll need to get them trimmed every month or so, so make sure to factor that in your decision making process.
4 Styling them can get tricky at first.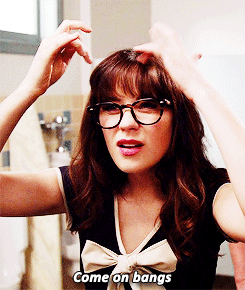 via giphy.com
ADVERTISEMENT - CONTINUE READING BELOW
Most especially if you're a newbie at bangs. Finding the right routine, products, and tools to help style your fringe the way you want them to look may take some time! Also, be prepared for extra oily bangs because of how closely they rest on your face so make sure to invest in dry shampoo.
5 Bangs can cause acne.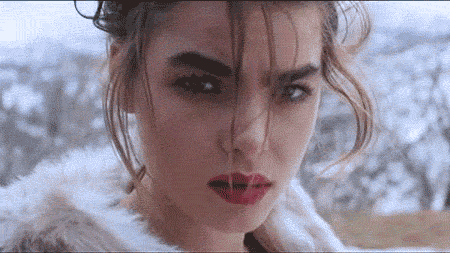 via giphy.com
ADVERTISEMENT - CONTINUE READING BELOW
Although this will really depend on your skin type and hair texture, but be prepared for the fact that your forehead and skin may get irritated and extra oily once you for a fringe.
6 Your makeup routine may change.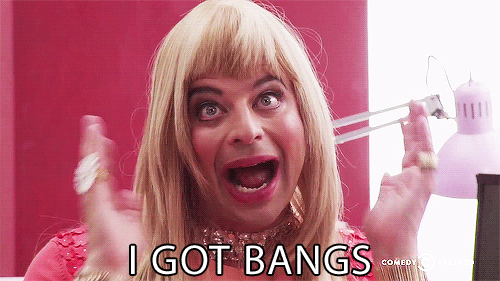 via giphy.com
This can be a pro or a con, depending on your current signature makeup look! If you usually draw on your brows, having bangs may let you skip that step but if you're a fan of a dramatic eye makeup look and you've got blunt bangs, you may have to learn to love sporting lippies.
ADVERTISEMENT - CONTINUE READING BELOW
7 Bangs are not for everyone.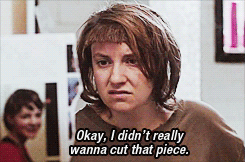 via giphy.com
Even if your face shape is perfect for bangs, it doesn't mean you'll love having a fringe right away. Also, if you didn't exactly like your bangs before, you still may not like them a 2nd or 3rd time around. But if you did like having them before, chances are you'll love them again.
ADVERTISEMENT - CONTINUE READING BELOW
8 Just like hair, your bangs will grow too.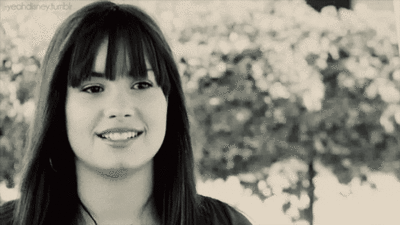 via giphy.com
So if you didn't fall in love with yours, fret not because you can always grow them out, trust us! And be prepared for an awkward stage, good thing we've got tips to help you avoid that whole period.
ADVERTISEMENT - CONTINUE READING BELOW
Want more hair-related tips? Just tweet us @candymagdotcom or leave a comment below! Let's talk all things hair.
March isn't off to a great start for K-pop fans.
This meaningful and now-viral song has quite the story!
Here's how you can apply.
Yup, a million girls would really kill for this job.
They have unique beverages you won't see in most coffee shops.
These organizations strive to raise awareness and initiate change in their various advocacies.
We love the cartoony details!
Here's the story behind FASH.
Time to unwind with 1/2 of the Gaya sa Pelikula love team.
Everyone has gone digital.
From The Candy Bulletin Community