Beauty
8 Reasons Why Your Kili-Kili Is Maitim
And avoid these sneaky culprits whenever you can!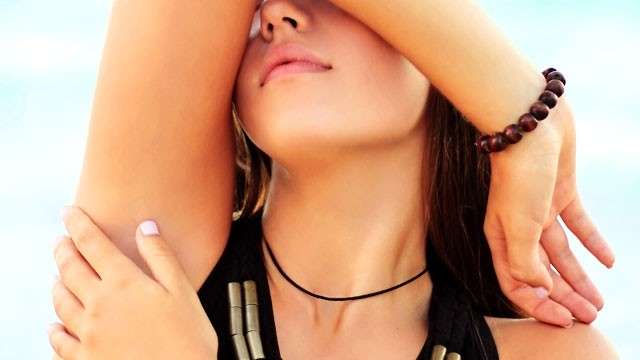 IMAGE Unsplash
While a huge pimple in the middle of your face is an obvious confidence killer, dark underarms are just as bad, too! Girls with darker underarms often feel dyahe and end up limiting themselves—from avoiding tank tops like the plague to not raising their arms for recitation. To help you out with this common problem and avoid getting dark underarms, Dr. Rhoda Espino, CEO of EliteAsia Aesthetic Center, lists down the eight common reasons as to why your kili-kili is darker than you want it to be.
Shaving. Shaving your underarms is the easiest and most convenient way to remove hair. But when your razor is sharp, it can create wounds on the underarm area. It has extremely thin skin and abrasion causes the skin to darken. Let's not forget that the constant friction when shaving is an obvious culprit, too!
Waxing. Another popular hair removal system, strong removal of the waxing strip can create skin irritation and cause discoloration of the skin in the underarm area, too!
ADVERTISEMENT - CONTINUE READING BELOW
Too tight clothing. If you like your clothes super tight, then heads up, because extremely tight clothing can cause friction, hence discoloration. Make sure to keep your closet full of stylish clothes that are made of stretchable and soft materials to avoid this problem.
Burns from over the counter bleaching peels. "A lot of my patients come to me because of burns because of over the counter bleaching peels. Not only does it causes skin irritation, it can cause skin damage, too!" Dr. Rhoda shared. That's why when it comes to procedures like these, make sure to leave it to experts.
Overexposure to whitening soaps. If you do intend to use whitening soaps, make sure to avoid letting it stay on your skin for a long time. Instead, rinse it right away. Also, it's important to be mindful of the soap and its effects on your skin.  Test the soap on a tiny area on your forearm first before using it—especially on parts where the skin is thinnest—such as underarms and bikini area.
ADVERTISEMENT - CONTINUE READING BELOW
Deodorants and antiperspirants spray.  If you really must use deodorants and roll-ons, it's important to choose the products that you will buy wisely. Apply only a thin coat of deo and let it dry before putting on your clothes.
Excessive sweat. Believe it or not, but excessive sweat can also cause dark underarms due to friction.
Genes. Yes, you can blame your family for your dark underarms because the excess of melanin in the underarm area can actually be caused by your genes. Yikes!
What do you do to solve dark kili-kili problems?
Truth is, you don't need to spend a lot to achieve the feed of your dreams or build your portfolio.
Now's your chance to give back.
What's 'savings?' We only know 'merch.'
Feel good by smelling good, without shelling out a big chunk of your allowance!
Ward of the bad juju with the auspicious color red and the happy mouse.
Geraldine is part of Candy Rookies 2020, a group of influential and aspirational college students handpicked to represent #GenerationCandy in the year to come.
Looking to sport the long-haired look?
It's actually not an either-or situation.
Here's a list of amazing, albeit fictional, personalities from another world that inspire us to be our authentic selves.
I will have to say that it is by far one the best decisions I have made in my whole life.