Beauty
7 Skin Care Tips You Need to Know Before Turning 20
Take these tips to heart and you'll definitely glow forever!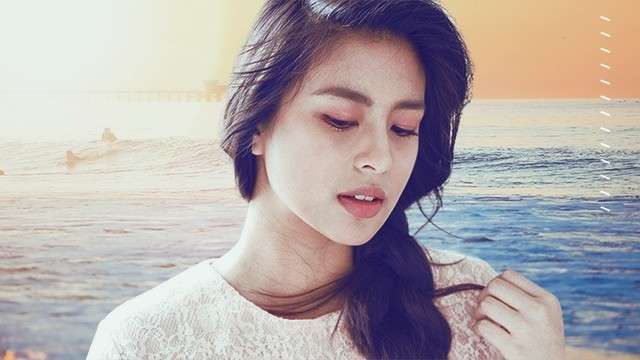 ART Naomi Torrecampo
Most girls are blessed with smooth, great skin at a young age. But as you grow older, the skin grows older, too! That's why it's important to take care of your skin even if it doesn't show any signs of dullness or worse, aging. To make sure that your skin looks amazing as you enter adulthood, we're listing down the skin care tips you need to know before turning twenty.
Don't just focus on the face!
One common mistake that girls make when it comes to skin care is that they spoil their face, but forget to take care of the rest of their bodies. While most of the skin care products are targeted for a glowing face, you have to make sure that the rest of your body's skin is soft and healthy, too. Spoil your skin with body butters and lotions for moisturizers and loofahs for a good exfoliator.
ADVERTISEMENT - CONTINUE READING BELOW
The simpler, the better.
The beauty about being young is that your body is still actively regenerating and self-healing. That means that you don't really have to use a ton of beauty products to maintain its glow. More often than not, the classic cleanse-tone-moisturize skin care regimen is already enough, but a dash of serum is always a great idea.
Water does wonders!
Whether you splash it on your face or drink eight glasses for the day, water indeed does wonders for your beauty game! So keep your skin hydrated all day long with a glass of H2O.
Eat wisely
Even if you religiously apply your moisturizer and eye cream on your skin, what you put inside your body is just as important as your serums and acid toners. Remember, nourishing your skin does not only apply to skin care products we use topically. What you eat matters, too!
ADVERTISEMENT - CONTINUE READING BELOW
Go natural!
Have a skin issue you can't seem to fix? Give your usual skin care products a break and go natural! Want to fix dark spots? Try coconut oil to fix the issue. Need to remedy irritated skin? Aloe vera will get the job done easily!
Use cold water in the morning!
An easy tip to achieve great skin is knowing when to use hot and cold water—especially when you're heading to the shower. Cold water is best when showering in the morning, since it wakes up your system and the cold water against your skin will give you a rush of endorphins! A happy morning indeed! Plus, it tightens your pores and keep dirt from getting absorbed, too!
Shower using warm water before hitting the sheets.
While it's tempting to turn on the heater every morning, warm water is best used at night because it relaxes your entire body, preparing you for sleep. Plus, it warms up your pores and allows your skin to absorb the skin care products better.
ADVERTISEMENT - CONTINUE READING BELOW
Have any more tips to share with us, Candy Girls? Let's swap skin care secrets below!
Here's a list of amazing, albeit fictional, personalities from another world that inspire us to be our authentic selves.
I will have to say that it is by far one the best decisions I have made in my whole life.
Isa is part of Candy Rookies 2020, a group of influential and aspirational college students handpicked to represent #GenerationCandy in the year to come.
It's the best time to pick up a new hobby and put those notebooks to use.
We can't handle this breakup!
For days when you need an instant outfit inspo that's still campus-appropriate.
It could very well be one of the world's largest volcanoes.
From consistently badmouthing another friend behind their backs to making snide comments sneakily disguised as compliments, here's how to deal with a tricky friendship.
From sisig to bulalo, the North has a lot to offer.
Even college students like us can apply for freelance creative jobs while we're still going for that diploma!
These simple practices, when done consistently, end up being worth a lot.
It can actually *shatter* your cartilage.