Concealer is one product that we highly suggest every girl owns! Aside from the fact that it has the power to hide pesky zits and unavoidable undereye circles, it's actually a very versatile beauty product that can help you with your everyday makeup looks and routines. So before you giveaway the concealer stick you bought that was a shade too light or before you dismiss buying the pot of concealer you've been eyeing, read on to see all the great and helpful ways you can use concealer.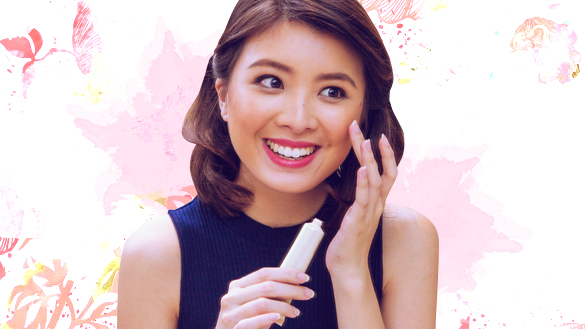 ADVERTISEMENT - CONTINUE READING BELOW
1 As a primer
You won't need to buy a separate tube of primer because your concealer can work as the perfect eye primer, making your eye makeup last and pop!
ADVERTISEMENT - CONTINUE READING BELOW
2 As a highlighter
This is especially perfect for concealers that are a little lighter than your actual skin tone. It can act as a non-shimmery highlighter for your eyes, cheeks, and nose!
3 For perfecting your kilay
From hiding stray, unplucked strands of hairs to shaping the inner and outer arches of your brows, your concealer is the perfect finishing tool for killer eyebrows.
4 Defining your lips.
Whether you want a bigger pout, a more defined cupid's bow, or basically a more polished-looking lip, apply concealer around your lips will do the trick!
5 Making your lippie color pop
Dabbing a little concealer all over your lips before applying your lipstick will make your lippie pop and last longer!
6 Hiding eye makeup mistakes
Accidentally drew a thicker eyeyliner line or applied a bit of mascara on your lids? Applying concealer is a quick and easy way to cover up makeup mistakes.
ADVERTISEMENT - CONTINUE READING BELOW
7 Defining your cat eyes
Feel like your cat eyes don't pop as much or isn't as angled as you want it to be? Go over the edges using a concealer brush dabbed in a little bit of your favorite concealer.
Want to learn other beauty hacks? Just tweet us @candymagdotcom or leave a comment below! Let's talk all things pretty.