You go into a salon for a haircut thinking about how fabulous you're gonna look with your new do. Sometimes, things don't exactly go the way we plan. We get either shocked or feel like we're gonna cry or that we LITERALLY. CAN'T. EVEN. But let's all just take deep breaths here and talk about how we're going to deal.
Scenario #1: You said JUST ONE INCH. Apparently you own different kinds of rulers.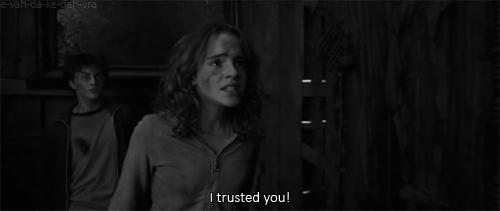 via teen.com
ADVERTISEMENT - CONTINUE READING BELOW
Cue the deep breaths. It's going to be okay! For starters, it couldn't have been that much shorter knowing that you asked for just an inch. It should grow back to the length you want it to in a few months. Eat healthy and take good care of your hair and it will grow out soon enough!
Scenario #2: You came in for a trim. They said they have to cut more because of SPLIT ENDS.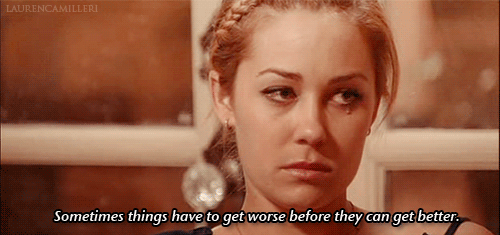 via giphy.com
ADVERTISEMENT - CONTINUE READING BELOW
It hurts, we know. But it's probably for the best. Split ends can ride up your hair, and if your hairstylist didn't take them out, you could have been due for an even shorter cut in a few months time. While growing it out, take time to amp up your hair care. Try switching from towel to an old t-shirt when drying your hair. The rough towel often damages the hair causing split ends.
Scenario #3: You mustered the courage to get a bob. Halfway through, you regret it.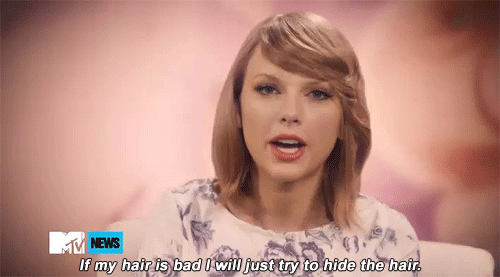 via giphy.com
ADVERTISEMENT - CONTINUE READING BELOW
Don't worry about this much! Yes, there will be days when you'll hate it and wanna hide it, but you're not alone! You are within the ranks of Hollywood's hottest stars who are sporting the trend right now. Research on how your fave celebrities style their bobs-send a few tweets to Taylor Swift and Karlie Kloss! Try the messy bob by loosely curling some pieces of your hair and messing it up or learn how to blow dry to give your hair some volume.
Scenario #4: You get bangs. You hate it.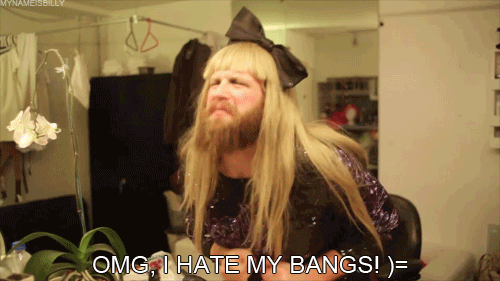 via whaddaf*ckgifseverywhere.tumblr.com
ADVERTISEMENT - CONTINUE READING BELOW
Bangs are cute! But when you hate it or suddenly get tired of it, there are a few ways to hide it. If they're long enough, pushing them to the side could make your it blend in with your hair. You could also try the bang braid like Tricia Gosingtian by creating a tiny braid using your bangs and pinning it back to the side of your head.
Scenario #5: Its crooked and jagged and you feel like you could've cut it better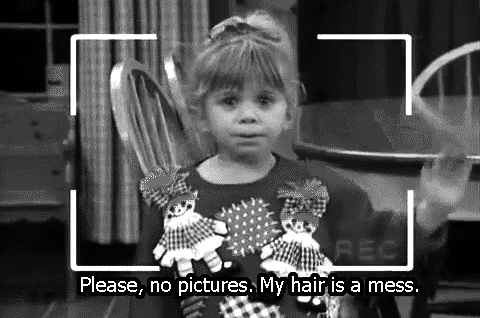 via gurl.com
ADVERTISEMENT - CONTINUE READING BELOW
You can take it back to the salon the next day so they can re-touch it. Ask the salon for their policy on that. If it's really bad even then, you could try to take it to a different stylist. Find someone you could trust. Maybe your mom's hair dresser or your best friend's.
Scenario #6: They blow-dried your hair and you walk out the salon looking perf. The next day is a different story.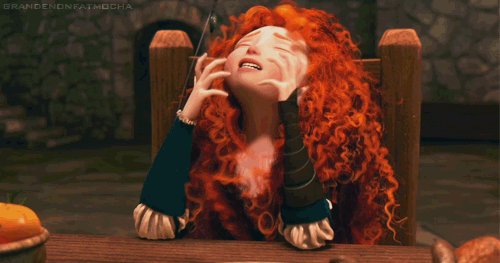 via giphy.com
ADVERTISEMENT - CONTINUE READING BELOW
If it turned frizzy, try experimenting with different serums to calm the frizz and add shine. If it turned wavy, try adding in some mousse or crème that would define those waves. You know what they say, if you can't fight them, join them! Ride the waves.
Whatever happens, just keep calm. Remember Candy Girls, YOU CAN EVEN.
Can you relate? Just tweet us @candymagdotcom or leave a comment below! We love hearing from you.