Breakups are tough, whether it happened amicably or not, whether you were together forever or for just a few months. Your heart is breaking into a few million pieces and the world just doesn't feel so right anymore. We understand.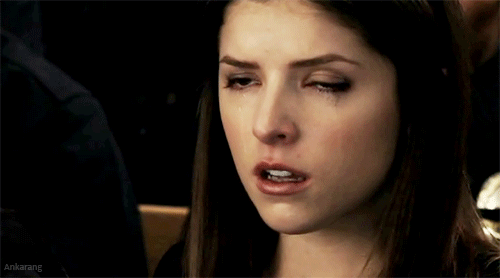 via giphy.com
Having to deal with the fact that you won't be hanging around your former favorite boy anymore and just every single thing about every day changing, you're going to feel really, really sad and cry a TON.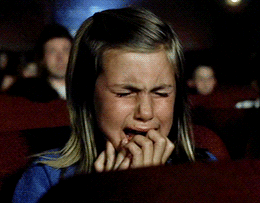 via giphy.com
ADVERTISEMENT - CONTINUE READING BELOW
Going through the 5 stages of grief over losing your boyfie is going to take its toll on you and it's not going to be pretty. All those late nights spent crying, binge eating, and well, just laying there, is definitely not going to help you look your best.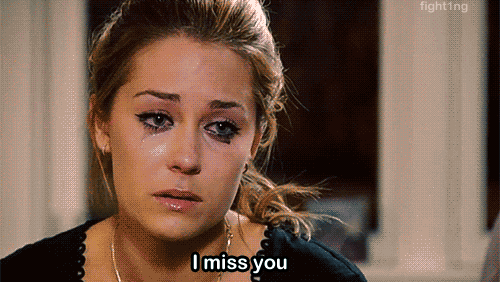 via giphy.com

Don't believe us? Just take a selfie and see for yourself!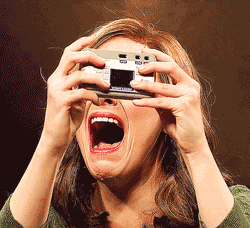 via giphy.com
We know it's not fair. You're already depressed and your ex still gets the last laugh because you're looking less put together than usual. But help is on the way. Since we're all about making sure you're alright in every way possible, we're sharing the 5 steps to look better than great after your breakup. Get ready to look your best, feel even better, and rise above just like J-Law at the Oscars!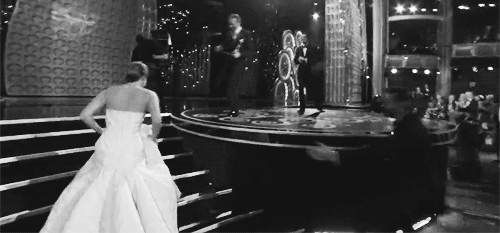 via mchoechlin.tumblr.com
1. GET BEAUTIFIED
Although you might still be feeling like your heart just got stomped on, it doesn't hurt to give yourself a treat to slightly take the pain away. Try going for a much needed massage!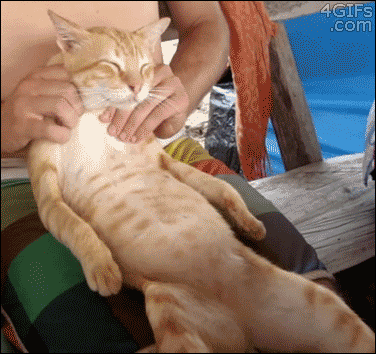 via tumblr.4gifs.com
ADVERTISEMENT - CONTINUE READING BELOW
Have some fun with your nails while you're at it and try the nail art tutorial you've been wanting to do!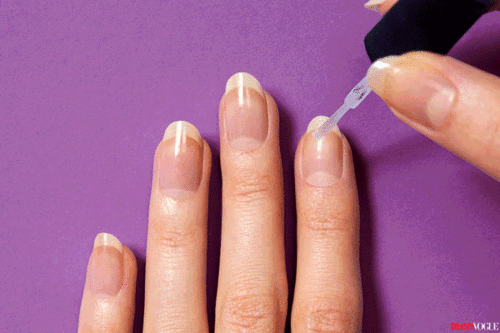 via teenvogue.tumblr.com
And since it's not really advisable to take out everything you're feeling on your hair (that means no post-breakup haircut—do we need to remind you about the worst things that can happen?), why don't you just change up your hairstyle by sporting the latest hair braid or top bun?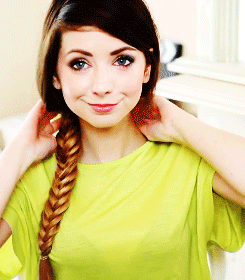 via queenzoella.tumblr.com
You might not be feeling back-to-normal just yet, but you'll slowly start giving yourself some love with how good you're starting to look.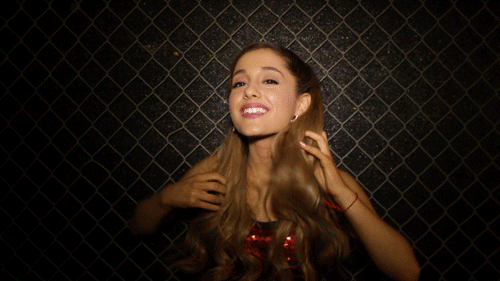 via beyourselftodayandalways.tumblr.com
2. WORK IT OUT
Working out releases endorphins—and endorphins make you happy! It's pretty much as simple as that. Plus, shedding off a few unwanted pounds is definitely a good bonus too.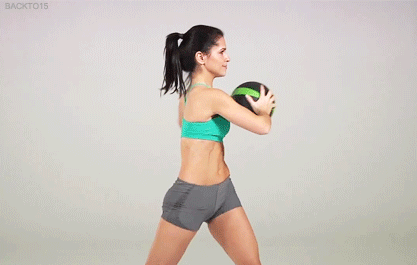 via fit-fab-fun.tumblr.com
ADVERTISEMENT - CONTINUE READING BELOW
Because how can you lose when you're starting to look your best while getting fit and healthy? And, believe us when we tell you this, even the simplest of workouts can have you feeling a lot better because of all the good and happy energy. Just take a look at her!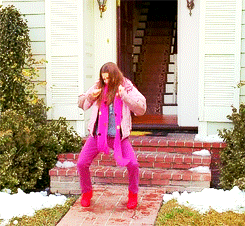 via giphy.com
3. RETAIL THERAPY
Starting to feel better yet? Add to all that positive energy by going on a shopping spree with your bestie! It can definitely do wonders for your heartbroken soul.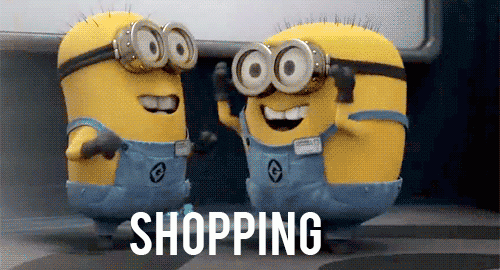 via sskk999.tumblr.com
Don't you even dare feel guilty about the endless bags, shoes, and dresses you end up buying. You've been through quite a lot, so you deserve this! #treatyoself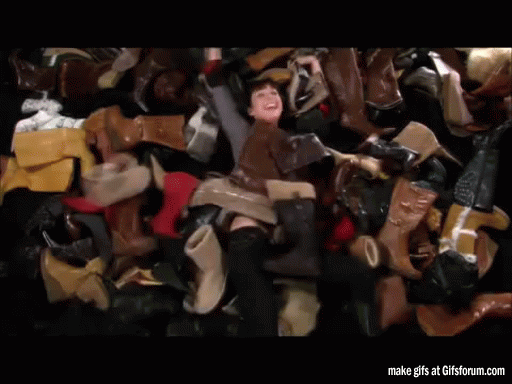 via giphy.com
4. GET DOLLED UP
After getting pampered, working your butt off, and purchasing a whole new wardrobe, it's time to top it all off with your best face yet! Swipe on your favorite look-at-me lippie...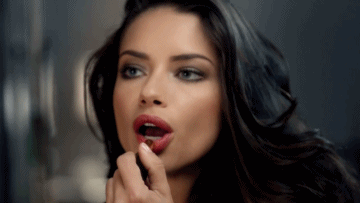 via happiness-will-comee.tumblr.com
ADVERTISEMENT - CONTINUE READING BELOW
...then finish off your prettiest makeup with a few swipes of mascara. You're almost ready to conquer the world again!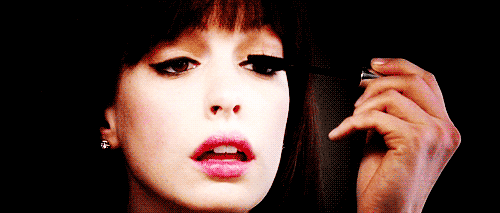 via preendotme.tumblr.com
5. GIRL TIME
There's nothing quite like spending some QT with your bestest gal pals to get you feeling like yourself again, version 2.0!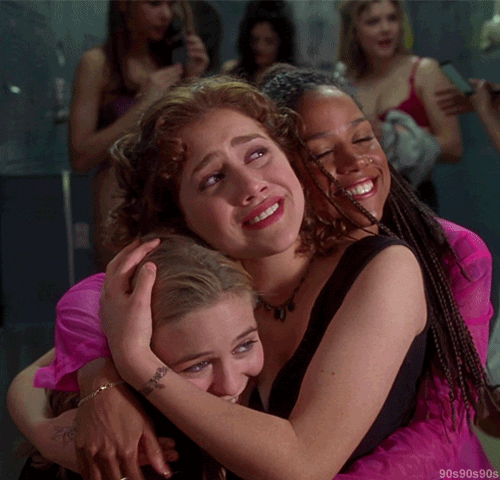 via giphy.com
Because really, there's almost nothing a good laugh with your BFF can't cure or make you forget.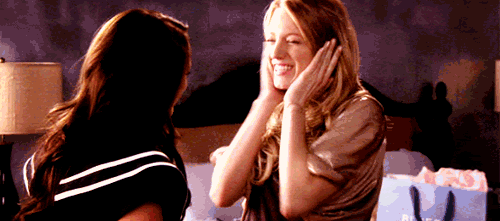 via giphy.com
And after finishing these 5 steps, you'll feel like a brand new girl in a brand new world, ready to conquer anything that comes your way.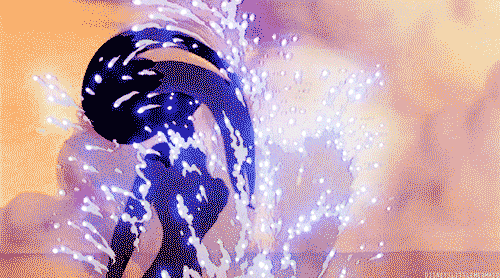 via wanderwonderlands.tumblr.com
Then remember, just because you're single, doesn't mean you can't be just as fierce and awesome as the Queen B!
ADVERTISEMENT - CONTINUE READING BELOW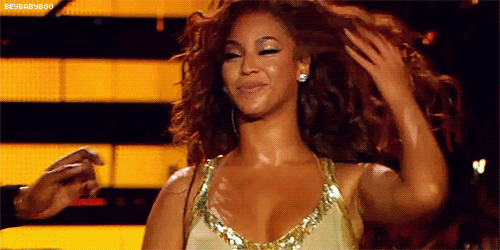 via giphy.com
So give yourself a high-five, you just went through something difficult and came out of it better than ever.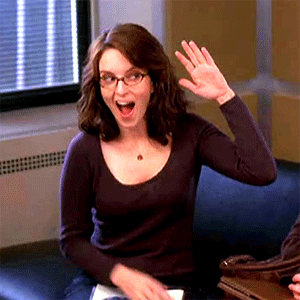 via giphy.com
Keep on the same path and before you know it, you'll be ready for the right guy to come along (and yes, it's okay to keep dreaming that the right guy is actually Ryan Gosling). Hey, girl.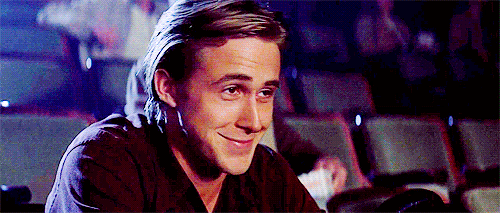 via giphy.com