Beauty
5 Ways To #FaceUp To Acne
Being a teen is tough and Safeguard Derma Sense says enough-time to #FaceUp!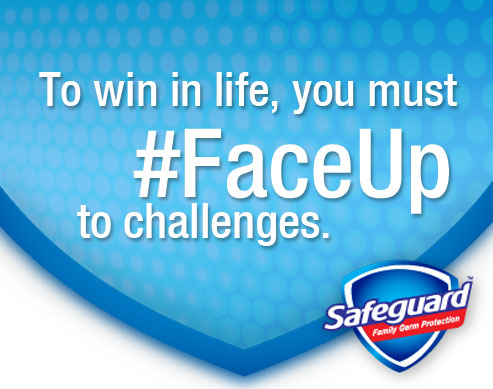 With teens taking selfies as the norm, you would think that teens these days have all the confidence, right? Not quite. Hitting puberty can be rough and with the onslaught of hormones come emotional and physical change; the most evident of which is pimples.
Did you know that acne is the most common skin disease worldwide, affecting up to 91% of young people from 15 to 25 years old? Pimples are not harmless and its effects are skin deep. And when a teen doesn't know proper skincare, things can get ugly. Blemishes and scarring become permanent residents on her face. And as simple as that, self-esteem is on an all-time low.
When there is a lack of confidence, what now of your big dreams? Sadly, most teens would rather disappear in the background and forget their awesome goals. This is unacceptable! You must #FaceUp!
Last June 13, Friday from 2:30pm to 4:30pm, Candy partnered with Safeguard Derma Sense for its first ever Twitter Party. Using the hashtag #FaceUp, Candy girls shared their dreams, inspiring each other with their terrific visions of their future selves.
ADVERTISEMENT - CONTINUE READING BELOW
But there were also challenges to achieve those dreams: doubting oneself, being their own biggest critic, and not being confident about how they look. And what is a teen's worst enemy when it comes to looking good? Acne!
CONTINUE READING BELOW
Recommended Videos
How to #FaceUp? Here are tips on how to beat acne:

ADVERTISEMENT - CONTINUE READING BELOW
1. Use soap with anti-microbial powers.
Tough on acne bacteria but gentle on sensitive skin, Safeguard Derma Sense soap has 20% less soap and no added alcohol and dyes.
2. Cleanse face twice a day.
Don't touch your face with your dirty hands and never forget to wash your face.

3. Use a body wash that fights acne.
ADVERTISEMENT - CONTINUE READING BELOW
There's such a thing as bacne (back acne) and this is due to sweat. Change to clean clothes often and take a bath with Safeguard Derma Sense's body wash.
4. Eat healthy.
There's no clear proof how diet affects the health of skin, but it's best to load up on fruits and veggies for glowing skin. Also, avoid food that causes your pimples to flare that has high sugar content.
5. #FaceUp to acne now.
Learn to better take care of your skin and only use the best acne-fighting soap so you can clear up pimples and #FaceUp to the outside world.
For more on how to #FaceUp to acne, visit Safeguard Derma Sense's Facebook: http://www.safeguardphilippines.com/products/dermasense/barsoap-acne and their YouTube: www.youtube.com/SafeguardPhilippines.
The four universities have released a joint statement.
Yes, a mainstream romance about two Filipinas falling in love. And it's really good.
Find out what the universe has to say about you.
Some started with zero entrepreneurial experience and knowledge!
Red wine in a scented candle? *Adds to cart*
Is Pepe Herrera Toni Gonzaga's leading man?
In this episode of Made It, Nina talks about starting a business as a college student and eventually growing her brand into what it is now.
This book will bring out the romantic K-Pop fan in you.
They've also dreamed of being doctors.
They're flexible to accommodate working students' schedules.
The COVID-19 pandemic completely changed the employment landscape.
From The Candy Bulletin Community