It's time to trade in those bikinis and sunglasses for uniforms and school supplies. Sadly, summer is officially over which means it's time to prepare for school once again. Getting ready for your first day of school can get a little hectic so check out these basic tips to make preparation easier. Follow these tips and you'll nail your first impression, feeling prepared and confident.
So Kawaii. Cute school supplies like pens and notebooks are little joys that can help make studying a lot more enjoyable. Buy materials in fun colors and cute designs that are also functional.
Lesson Plan. Tape your class schedule to your planner or ID for easier access during moments of panic or when you get lost.
Shoe Galore. When shopping for shoes, be sure to consult with your school's dress code first so you don't end up buying a great pair you might not be able to use. Opt for comfortable shoes that are simple and classy.
Fashion Forward. If you're not required to wear uniforms, it's best to plan outfits a day or a week in advance. You'll thank yourself for planning ahead because it can really save you a lot of time that you can use for other important things.
Beauty Makeover. Try to spruce up your school wardrobe with a new hairstyle. There are lots of tutorials online that are easy to recreate with minimal time and effort. And don't forget to show off your greatest asset of all—your skin, in all its healthy glory.
ADVERTISEMENT - CONTINUE READING BELOW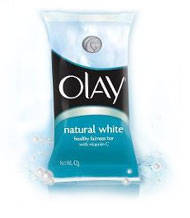 Say hello to naturally fair skin that will surely catch everyone's attention (even your crush's!) making it a perfect buy in preparation for this coming school year. You don't even need to worry about the cost because it fits any student budget at only P15. What a steal!
So what are you waiting for? Get the Olay Natural White Bar to get started on your way to naturally fair skin, and don't forget to share your unforgettable moments and stories on how you prep for this coming school year with Olay at http://www.facebook.com/OlayPhilippines.