Beauty
5 Tips You Should Know Before Coloring Your Hair at Home
Here's how you can make sure your hair will come out looking great!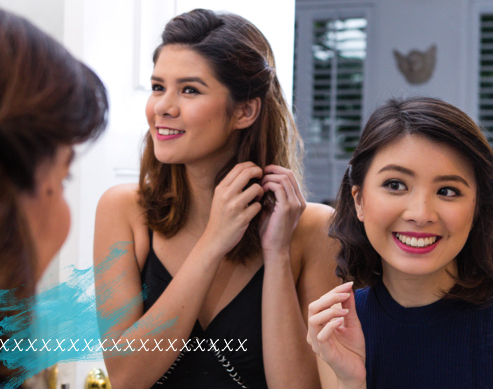 PHOTOS Mark Jesalva
Coloring your hair is just one of the most fun ways to change up your locks in an instant. Plus it's also a really cool way to express yourself! Whether you like sticking to neutral hues or opt for statement colors, hair dye is definitely a super exciting alternative to always having to chop off your tresses. But hair dye can get really costly and time-consuming, especially when you have it done at the salon. Luckily there are brands like L'Oreal Paris that offer at-home hair coloring boxes in different shades that are perfect for Filipina skin tones. Their latest Excellence Fashion line comes in 6 new shades (P495 each) and has care, color, and a back-to-care system that gives intensive care to fight dryness while giving your locks lots of shine and color pay-off. Since dyeing your own hair is a more affordable alternative that you can easily maintain thanks to products like this, we highly advocate coloring your own hair in the comfort of your own house. And after trying it out for ourselves, we wanted to share with you the important things you should know before dyeing your own locks at home!
ADVERTISEMENT - CONTINUE READING BELOW
1 Have a buddy.
Especially if you're trying it out for the first time, it's important to have an extra set of eyes and hands for all the harder to reach sections of hair. Plus it'll just make everything super fun if you both go through dyeing your hair and trying out new colors together.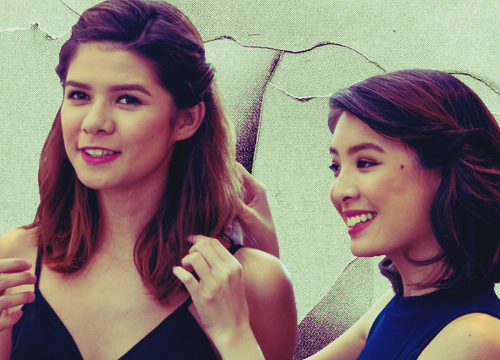 -
ADVERTISEMENT - CONTINUE READING BELOW
2 Protect your clothes and the area where you're doing it.
Coloring your own hair can get a little messy, so it's best to first protect your clothes by wearing a capelet that covers your entire upper section. Also, sit on a chair that you don't mind getting stained because hair dye can easily drip and stain the area you choose to color your hair. Putting old newspapers underneath the chair is another good thing you can do to make sure you don't stain anything.
3 Test out the dye first.
Not everyone's skin reacts well to dye so it's best to test out a small section of of dye towards the ends of your hair since this is what will touch or graze the skin on your neck. Leave it for 30 minutes and see afterwards if your skin has any allergic reaction. If it does, it's best not to continue with coloring your hair.
ADVERTISEMENT - CONTINUE READING BELOW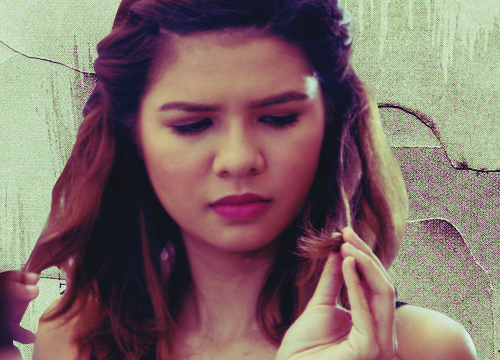 4 Do the roots last.
This is where hair is actually its most vulnerable, therefore making hair dye faster to be absored. So it's best to leave out the roots and only color it in 5-10 minutes before the rest of the hair is ready to be washed with water and conditioner.
ADVERTISEMENT - CONTINUE READING BELOW
5 The color on the box won't always be the end result.
This is because of many factors. If you've already dyed your hair in the past, there's a chance that the color will end up being a little lighter than the color in the box. If your hair is dark and never been colored before, it can also end up a little darker than what you'd expect. So if it doesn't look exactly like the photo in the box, don't panic! There are ways you can make it reach that exact hue, it might just take another color session which should be done at least 2 months after.
Want more hair-related tips? Share your thoughts and comments with us below or tweet us at @candymagdotcom. Let's talk beauty!
The 19-year-old dancer also appeared in the music video and on Jimmy Fallon's show along with her dance crew The Lab!
This is straight out of a teleserye!
It'll be available in five cute colors!
Sometimes, it only takes a few simple additions to brighten up your area and inspire you to stay productive.
Aside from IU, heavyweight groups like BTS, BLACKPINK, TWICE, and BIGBANG are also on the list!
Both the shop and its drinks are too pink and pretty!
There are also useful tips for showering your cat and cutting their nails. #NEED
Who else is excited for an all new season of "Kingdom"?
It's honestly a pretty decent amount for extra income!
Here's a little guide to get you ready for post-college life.
More Hyun Bin content coming our way!