The queen of ever-changing hairstyles, Demi Lovato, has done it again. This time she gave her long pink hair an undercut! Talk about bold, right? The singer has definitely been known to experiment with hairstyles and hair color in the past years and we're all for it because she rocks it any look with total confidence. Plus, she becomes a definite source for hair inspo when a change is in order, but recreating Demi's looks might not be so simple because of the big changes she does. As fun as it may seem to dye your hair into any color in the rainbow, you have to remember that she has an entire glam team to make sure her hair always looks good because caring for colored hair is definitely a commitment.
Because we don't want you to end up in the category of 5 worst things that can happen to your hair, we're sharing 5 useful tips and facts to know before you decide to go for a drastic hair change. So make sure to read up first before braving a new hairstyle and don't say we didn't warn you first.
ADVERTISEMENT - CONTINUE READING BELOW
1. Know the price and process.
Want to dye your hair pink just like Demi? It's not going to come cheap because of the different treatments and colors they're going to use on your hair. Also, since they'll need to bleach your hair first, it's also not going to be your most comfortable trip to the salon because the chemicals can hurt your scalp. So, it's important to ask a hairstylist or hair expert before doing anything.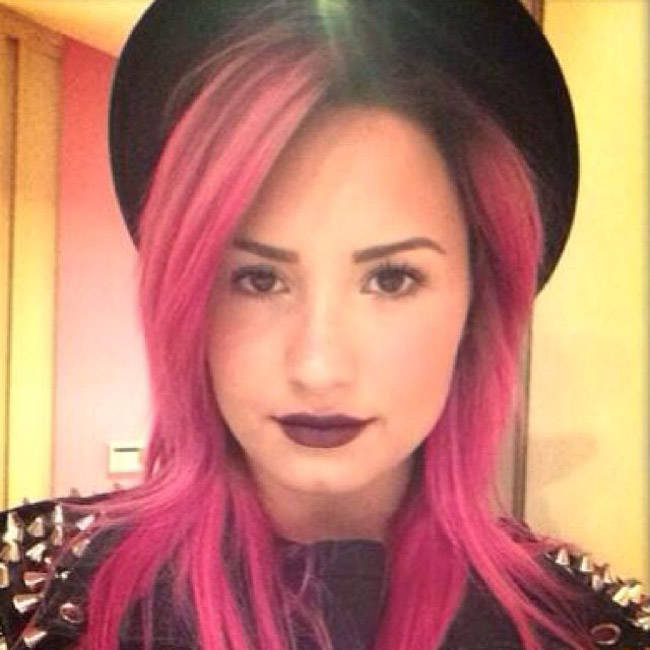 via @ddlovato
ADVERTISEMENT - CONTINUE READING BELOW
2. Be ready for mood changes.
With new hair comes new responsibilities. This means having to change hair products that will care for your brand new locks better and having to add extra steps to your prepping-to-leave-the-house routine. This can cause you to be extra irritable and moody. Also, expect to be totally in love with your hair one day and hate it the next because unless you have your own glam team, you need to be prepared for bad hair days. Just try and remember what made you want the change in the first place to keep you a happy camper.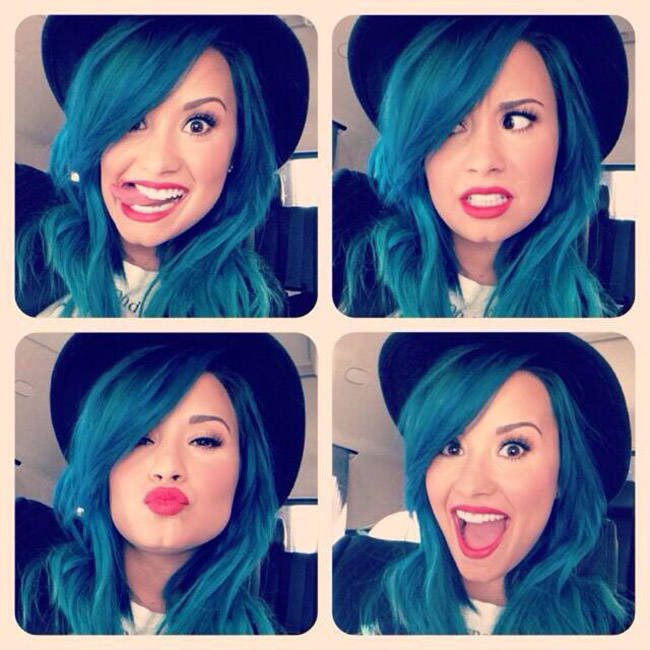 via @ddlovato
ADVERTISEMENT - CONTINUE READING BELOW
3. Short doesn't mean effortless.
Most people will tell you that having short hair is the perfect wash and wear 'do. Don't be fooled because this only applies to celebrities (with their own round-the-clock hairstylist) and the select few blessed with flawless hair. Most of the time short hair can actually mean double the effort when it comes to styling your tresses because it might not be easily tied into a bun or tamed with hair products. So, if you're going a lot shorter and your hair isn't always cooperative, be ready to commit extra time and an extra budget for styling products.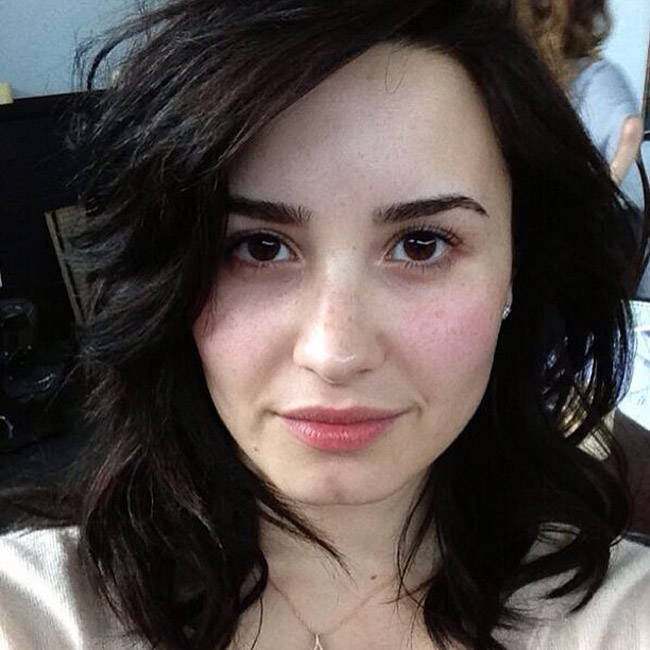 via @ddlovato
ADVERTISEMENT - CONTINUE READING BELOW
4. Don't forget the brows.
Most people get so wrapped up in changing their hairstyle that the brows take a back seat and sometimes, it can drastically change their total look as well. So, when you're thinking of that next bold hairstyle, ask yourself what you want for your brows, too—whether you want to match your hair color, go lighter, or darker. Trust us when we say that mismatched brows can definitely alter the way you look.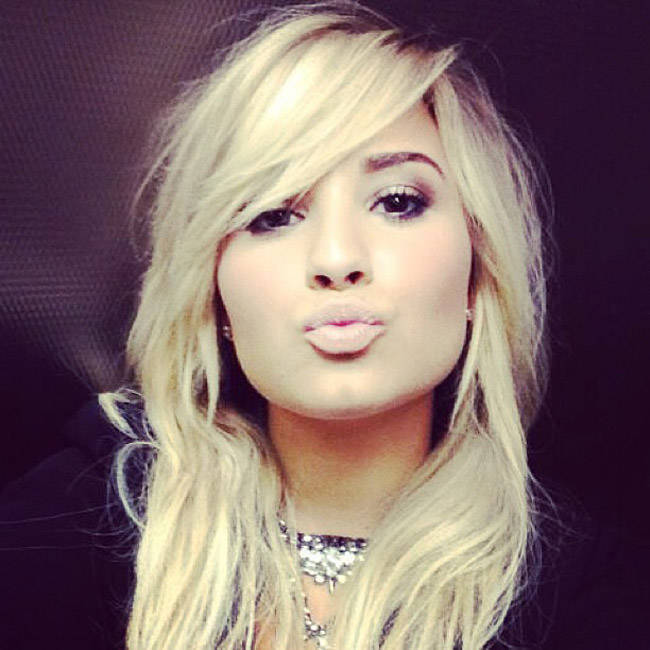 via @ddlovato
ADVERTISEMENT - CONTINUE READING BELOW
5. Hair grows back—enjoy it!
If you're still debating whether or not you should go for an ombre long bob, remember that it's only hair and it grows, so whatever you choose won't last for life like a tattoo does. As long as your parents and school is okay with a bold hairstyle, going for a standout look is especially perfect when you're younger so don't be afraid and go for it! The worst that can happen is that you totally hate it but that won't even be so bad because it won't take too long to change it and as we said, it grows out and long again. So feel free to express yourself with your hair and be proud of it and enjoy it.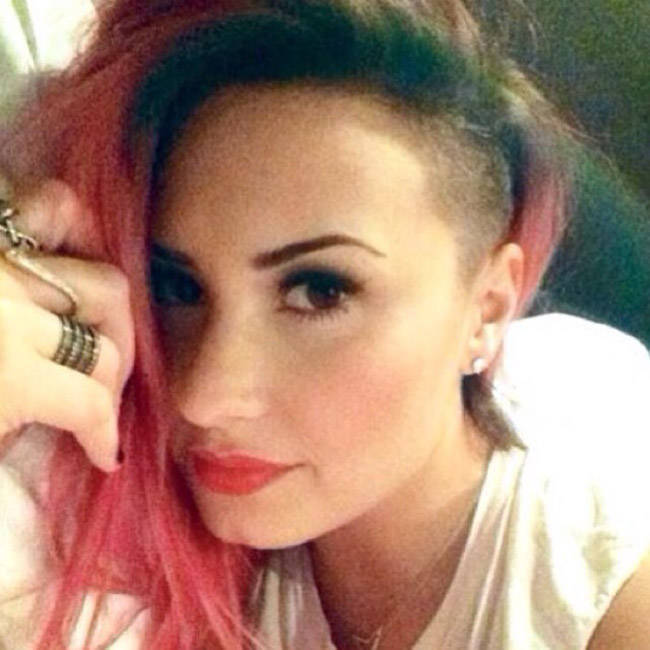 via @ddlovato
ADVERTISEMENT - CONTINUE READING BELOW
What do you think of Demi's new hair? Have any beauty questions and concerns you want us to feature? Just tweet us @candymagdotcom or leave a comment below! We'd love to hear from you :)