We're pretty sure the heat is getting to you and you just want to shave off all your hair. But before you go crazy and do that, why not try your hand at these super fun hairstyles that are perfect for the summer season. We still have another round to share with you so make sure to come back and check the site for more tutorials this summer!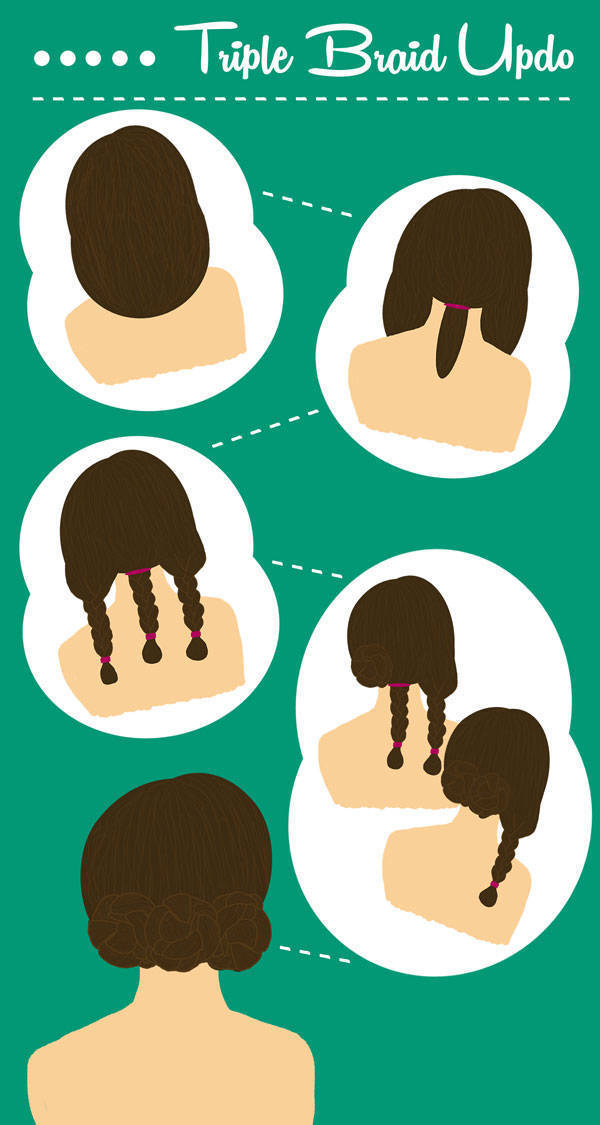 ADVERTISEMENT - CONTINUE READING BELOW
Triple Braid Updo
Untangle your hair with a wide-toothed comb.
Separate your hair into three sections and tie the middle section into a low ponytail.
Separately braid each section of your hair and secure with a hair tie.
Make a small braid bun with each braided section. Secure small parts of the braid and took in loose hair with bobby pins.
{ Inspiration }