We all love a good statement lip and how it can take an otherwise simple look to the next level. A quick and easy way to make your puckers stand out is by using a lipstick with a metallic finish—this will save you a lot of prep time since you won't have to do much to the rest of your face! But if you really want to take your LOTD (lip of the day) up a notch, try your hand at these looks:
Gradient
You'll give off a different vibe depending on the colors that you use: nude and pink for a sweet look, or red and purple for a goth look. A gradient lip will look amazing with some highlight, but a sparkly gradient lip won't really need anything else to be double tap-worthy.
Classic red
Nothing makes more of a statement than a classic red lip and a metallic finish. With this color and texture, you can just draw on your kilay and still look put together.
Wavy
The trend that took over fairly recently had a lot of us scratching our heads, but it's a must-try if you're feeling adventurous. You can also try this with an ultra shiny lippie for Halloween!
"K" lips
And by "K," we don't mean "Korean!" Line your puckers ever so slightly off your lip line to make them appear fuller. Just make sure to not go overboard. Tip: Use a metallic lippie to make your look even more extra.
Worried that you can't pull these off without breaking the bank? At only P210, the Careline Melted Metallic Lipstick line won't cost a whole week's worth of allowance. It comes in three ultra shiny but wearable shades: Luster (pinkish brown), Live Wire (deep rose), and Prince (purple). Whether you're heading to the mall or a themed party, your lips will make a statement with these!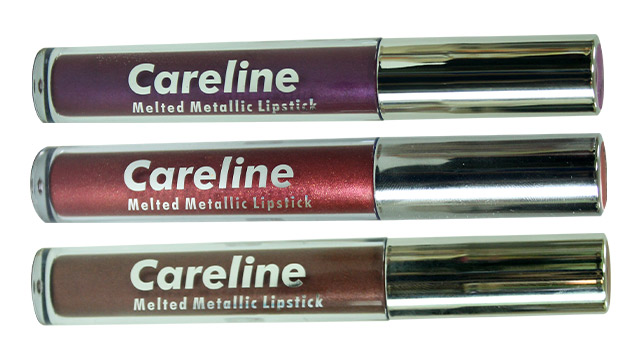 To learn more about the Careline Melted Metallic Lipstick, click here.