Beauty
3 Prom Photo-Taking Tips Straight from a Pro
Let professional photographer Shaira Luna guide you in taking the best prom photos ever!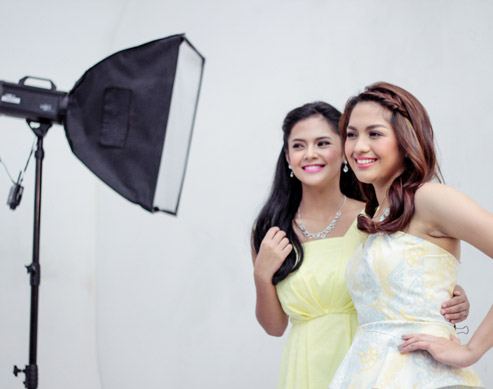 PHOTOS Mark Jesalva
There is no doubt that prom is one of the biggest nights of the year and next to perfecting your beauty look, making sure you properly document and capture the night is of utmost importance! Although you've probably had some experience snapping photos with your Polaroid camera or smartphone, prom night is a totally different story because of the lack of natural lighting and just the overall pressure to look great in all your photos! Since we want you to have the best night ever with amazing photos to remember it by, we asked the help of professional photographer Shaira Luna for some photo taking tips specifically for the big night. All you need to do now is scroll down, take notes, and practice before prom!
Prop your camera on something. This is important for when you won't use flash. No tripod? Use the table itself. So even if the shutter speed is long, you won't end up shaking and it won't end up being blurry.

Don't be afraid to use flash. If you really want to capture the moment, like when you're dancing or when you're with your friends, using this is the only way you'll clearly get to see your pictures when it's dark.

Avoid taking photos when there are lights below you. Doing so might have your photos looking like it's Halloween instead of your big prom night.
Want more prom-related beauty and fashion tips? Just tweet us @candymagdotcom or leave a comment below! Let's talk everything prom.
\\\\\\\\\\\\\\\\\\\\\\\\\\\\\\\\\\\\\\\\\\\\\\\\\\\\\\\\\\\\\\\\\\
Get the latest updates from candy!
subscribe to our newsletter!
////////////////////////////////////////////////////////////////
You know you'll regret it.
You don't even have to leave the house!
From digital art to photography to mixed media, Filipino artists show that creativity is never lost in our people.
Skip a makeup step with these beauty goodies!
Take pretty notes and study effectively with these tips!
Wait for a love like this. A love that is good to you, for you.
Are you up for this challenge?
Can't wait to see the actual gowns!