It's almost the start of 2017 and you know what that means, Candy Girls! It's time to bring out your pen and paper, and draft your new year's resolutions! While there are a lot of things that we can undoubtedly improve on, skin care is definitely on top of the list. So for all the girls out there who are interested in getting into the skin care game, here are three skin care resolutions for the new year even the laziest girl will surely appreciate.
Get to know your skin.
Make it a point to look in the mirror and really look at the different issues your skin is begging you to fix. Are your under eye circles darker than before? Is that a tiny fine line on the side of your eye? Understanding what's going on with your skin will help narrow down the list of products you need in your skin care regimen.
ADVERTISEMENT - CONTINUE READING BELOW
Cleanse well.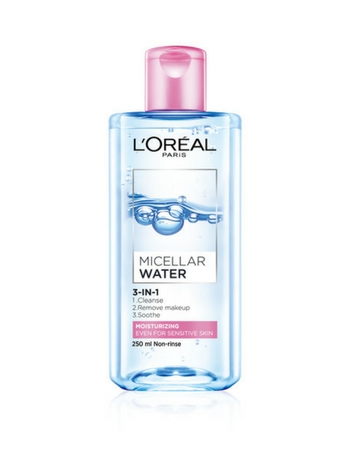 Sure, putting on makeup is fun, but sleeping with your makeup on is definitely not! And even if you're not a makeup junkie, you still have to cleanse your face well before going to bed! We get that with your busy schedule spending a good fifteen minutes in front of the mirror to clean your face doesn't exactly spell fun, but trust us, your skin will appreciate it fifteen years from now.
ADVERTISEMENT - CONTINUE READING BELOW
Get some sleep, girl!
Despite the busy schedules and a million deadlines to meet, it's still important to remember that having a complete 8-hour rest is essential in keeping not just your skin healthy, but also your mind and body. Your body needs the time to regenerate and to replenish what have been used up for the day, and that includes skin cells! So, go hit the hay as soon as you can, sleeping beauties!
If you have other skin care suggestions for us lazy sisters out there, comment below and let's help each other out this 2017!