A different day often means a different mood, so why should your lippie stay the same? Let your lips express what you really feel by putting on the perfect shade. Below are our recos for three effortlessly chic looks:
1. Super Girly
If you're planning to wear something ultra feminine—like a floral dress matched with a pair of strappy sandals—choosing a red lippie would be your best bet. We suggest you go with Careline Jelly Tint. It will give your puckers (and cheeks!) just the right amount of pop without taking the attention away from your carefully curated ensemble.
2. Feeling Playful
Not in the mood to wear your go-to bright red lip tint? Why not play with colors and try Careline Lippie's dark orange, fuchsia pink, or maroon hue? Just make sure to keep your eye makeup and blush to a minimum so as not to take the attention away from your puckers.
3. Too Busy to Care
You may have your hands full with projects and assignments, but it still isn't an excuse to look sloppy. For days like these, just wear your hair in a loose braid and dab a bit of concealer and powder on your face. Keep your lips hydrated with Careline Emoji Lip Balm, too. Trust us, cracked lips will always be a huge no-no!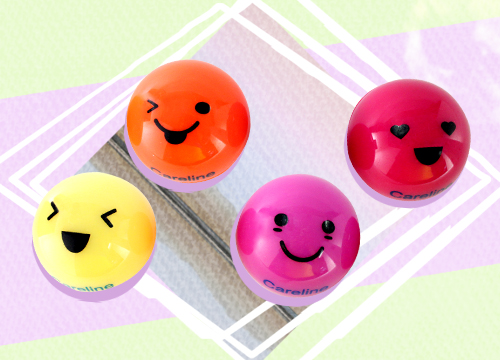 With the right color, your lips can do all the talking for you. Luckily, Careline has a wide array of lippies to cater to every mood and occasion. Head on over to their Facebook page for more deets and beauty inspo!