Let's face it, we pretty much never see our favorite celebrities without makeup because it's a part of their job to look flawless every time, on or off the camera. But have you ever wondered what they actually look like without all the layers of professional makeup? Well, as we actually weren't suprised to find out (when we saw all their photos), all our favorite stars still looked gorgeous (even more so) even without all the beauty products slathered on their faces! Since posting a selfie sans makeup is a major no-no in this day, we wanted to inspire you to show off your natural beauty with legit no-makeup self-portrarits from all our favorite celebs! Check them out and find out below why we challenge you to do the same.
1 Taylor Swift shows us how she really woke up (cat and all) and she still looks so pretty! Totes a real hero, even when in bed.
ADVERTISEMENT - CONTINUE READING BELOW
2 We love that Julia Barretto braved the camera with one of her favorite hairstylists! Especially when they're normally together to get all dolled up.
3 Even the queen of the bold lip, a.k.a. Kylie Jenner, loves going makeup-free, too! You go, Kylizze!
4 Seriously, doesn't Sofia Andres look even better without makeup? We totes think so!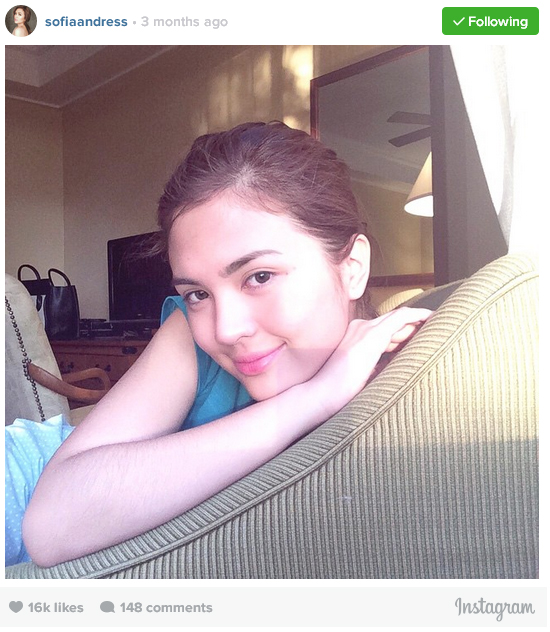 ADVERTISEMENT - CONTINUE READING BELOW
5 With or without makeup, Kendall Jenner knows that it's all about confidence when it comes to snapping the perfect selfie.
6 Kathryn Bernardo is even cuter without makeup and we love that her friends joined in on the au naturale selfie!
7 Liza Soberano gets bonus points for her no makeup selfie right after her workout! Kudos to you, girl.
8 Even if she just opted for a half-face, no makeup selfie, we definitely still give Nadine Lustre two thumbs up!
9 Demi Lovato is proof that when you take great care of your skin, you won't have the need to put on makup at all!
10 Liza's bestie Janella Salvador joins in on the post-gym, makeup-free selfie and she's rocking it with a big and beautiful smile.
11 Lily Collins is naturally gifted with bold brows and thick, long lashes which she proud displays without any makeup at all.
12 If Queen Beyonce can do it, you totally can, too!
ADVERTISEMENT - CONTINUE READING BELOW
So you might be wondering why you should take a makeup-free selfie, too? Well it's really because if these celebrities with millions of followers can be proud and show off their natural beauty, you totally can too! In this social media age, this simple act is actually a way for you to start doing brave little things and at the same time learn to love and embrace your natural beauty–all with a snap of a no-makeup selfie! Although it might not happen overnight or change things instantly, be proud of your baby steps!