With the massive amount of beauty products available, finding your HG, or holy grail, can be daunting, doubly so if you have sensitive skin. How do you navigate through all the listed ingredients to find out which ones won't make you break out, red, or itchy?
Thankfully, these brands have dedicated themselves to developing products made specifically for those with sensitive skin. If your skin is very choosy, start with these. While most of these brands have been recommended by dermatologists at one point or another, it's still important for you to have your skin checked and tested by a dermatologist to pinpoint what you are allergic to (some even react to the fluoride in toothpaste! Try to switch to a non-fluoride one if you have breakouts around your chin and mouth).
1 Dove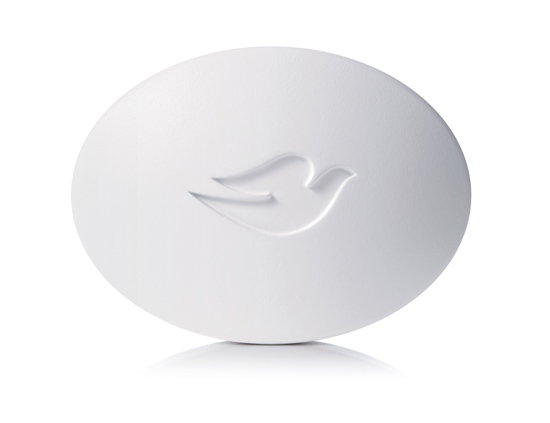 Where to buy: drugstores, department stores, supermarkets.
ADVERTISEMENT - CONTINUE READING BELOW
Dove's Unscented soap was, for the longest time, the soap of choice dermatologists would recommend for their patients with dermatitis or other unexplained rashes—they would usually ask the patient to discontinue using all products, switch to this and then slowly reintroduce each beauty product from their routine to check which one caused the flare-up.
2 Cetaphil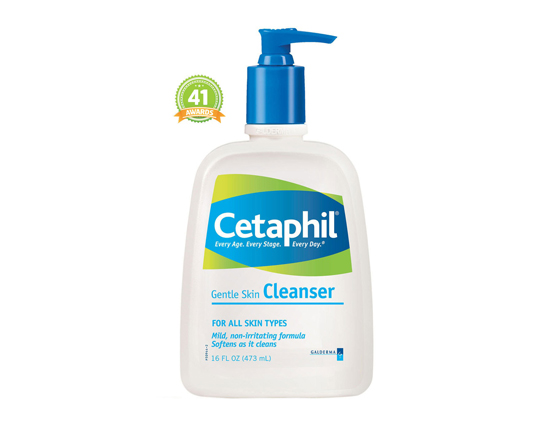 Where to buy: drugstores, department stores.
ADVERTISEMENT - CONTINUE READING BELOW
Another derma favorite, Cetaphil's mild, soap-free formula is non-irritating. You can also use it as a makeup remover without water, just pump a few drops onto a cotton pad and wipe gently. If you have a lot of makeup on, you'll have to do this several times. Cetaphil is ideal for those with dry and sensitive skin and has also been recommended for those with rosacea.
3 Physiogel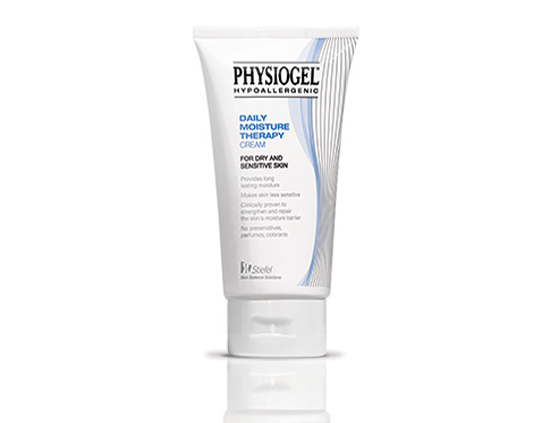 Where to buy: drugstores.
ADVERTISEMENT - CONTINUE READING BELOW
Physiogel Cream is one of the purest, simplest, and most effective moisturizers around—we've even used it as a lip balm! It is free of preservatives, perfumes, and colorants.
4 Mustela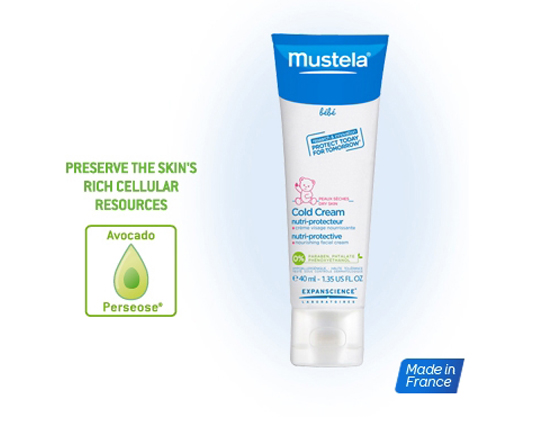 Where to buy: Mustela stores, Watsons.
One of the best ways to ensure that the products you'll be using are safe for sensitive skin is to hit the baby aisle when you're at a drugstore. Products designed for baby's delicate skin are good for those with sensitive issues because these are formulated with fewer ingredients that can trigger skin allergies. Mustela goes further with their dermo-pediatrics line with products designed to soothe and treat easily irritated skin.
ADVERTISEMENT - CONTINUE READING BELOW
5 VMV Hypoallergenics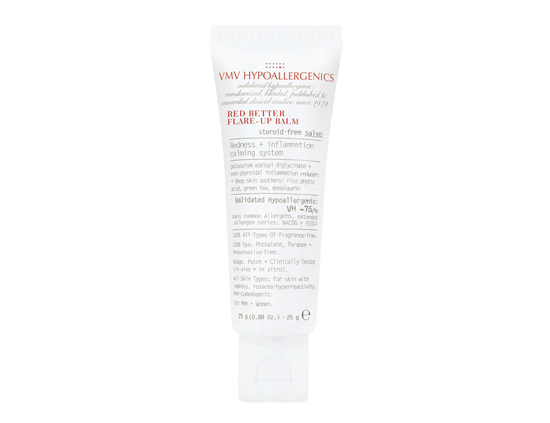 Where to buy: department stores, VMV Hypoallergenics boutiques.
Brands can only attach the word hypoallergenic to their brands when they have eliminated the ingredients that are commonly known to be skin irritants. VMV Hypoallergenics is a homegrown brand that has been making waves globally for having a complete range of hypoallergenic products, from skin care that addresses different skin types, to deodorant, makeup, and toothpaste.
ADVERTISEMENT - CONTINUE READING BELOW
6 Hurraw

Where to buy: cutieverse.com.
For those whose lips react negatively to lip balm, Hurraw's organic lip balms use all-natural and vegan ingredients. It comes in a variety of yummy flavors and even comes in two tinted varieties—black cherry (our favorite, which is infused with actual black cherries) and cinnamon. We always have this on hand for instant lip moisturization.
ADVERTISEMENT - CONTINUE READING BELOW
7 Happy Skin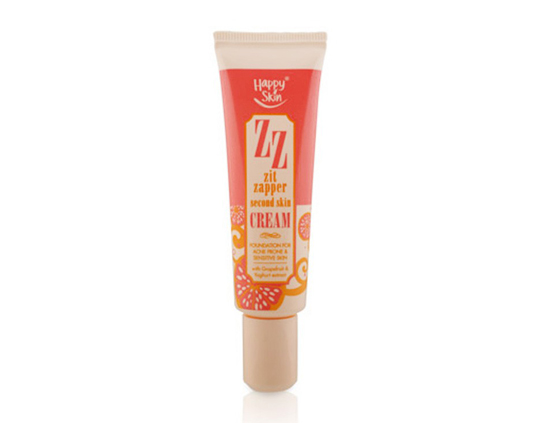 Where to buy: Rustan's, Beauty Bar, and Happy Skin boutiques.
Happy Skin is another homegrown beauty brand that is quickly gaining beauty junkie fans because of their wide range of great products. For those looking for a non-irritating makeup base, their ZZ cream was developed especially to help treat pimples while concealing them and contains antioxidants and ingredients that fight bacteria.
ADVERTISEMENT - CONTINUE READING BELOW
8 Embryolisse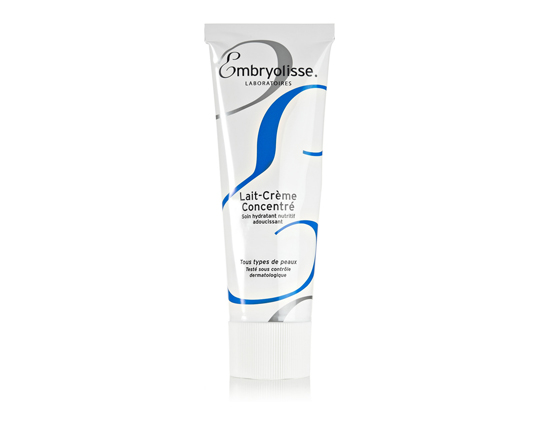 Where to buy: calyxta.com
This French brand makes an intensive milk cream (lait-crème concentré) that has gained cult status among makeup artists, models (Karlie Kloss is a fan), and celebrities. Dubbed the 24-hour miracle cream, this helps keep skin soft and moisturized, and is also paraben-free and gentle on skin.
ADVERTISEMENT - CONTINUE READING BELOW
9 Avène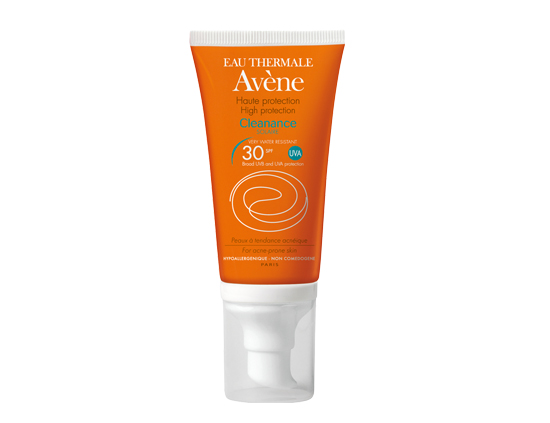 Where to buy: Mercury drug, Watsons.
Another French pharmacy favorite, Avène's thermal spring water-infused products are hypoallergenic, non-comedogenic and gluten-free. We like their hydrating sunscreen lotion which feels light on the skin and non-irritating to sensitive skin (sunscreen is a super important part of skincare, but its ingredients can trigger skin allergies).
ADVERTISEMENT - CONTINUE READING BELOW
10 L'occitane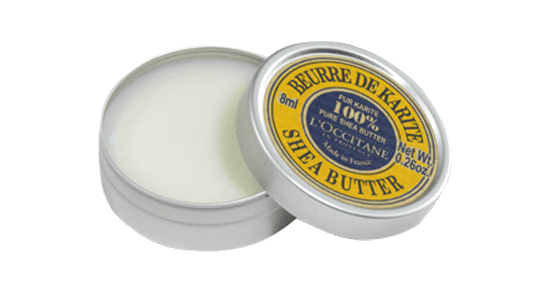 Where to buy: Rustan's, L'occitane boutiques
L'occitane uses organic plant and flower-based science to treat skin woes. One of the ingredients that they use for dry skin is shea butter, which has been known for its excellent moisturizing and healing properties. L'occitane is one of the few brands that sell 100% pure shea butter. Buy a small tin to take with you wherever. This multi-use balm can be used to moisturize lips, elbows, the face without triggering any reactions.
ADVERTISEMENT - CONTINUE READING BELOW
11 Bioderma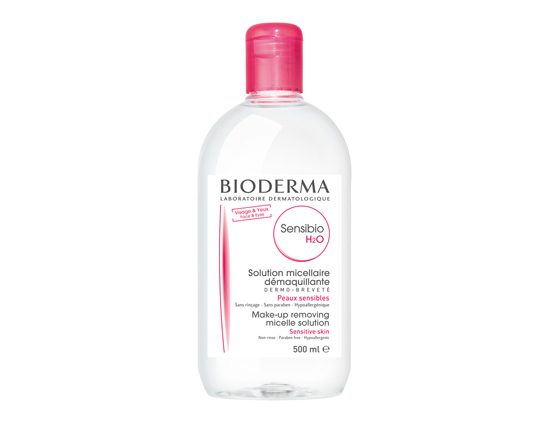 Where to buy: SM Beauty
Any product that can cleanse our face at night with a few swipes wins our seal of approval and Bioderma's Sensibio H2O lets you get away with a lazy girl routine while still caring for your sensitive skin. The micellar water formulation has fatty acids that help you rebuild and retain your skin's moisturization levels.
ADVERTISEMENT - CONTINUE READING BELOW