Commuting daily is something that really takes a lot of time and effort out of your daily routine, instantly cutting down your time for getting ready in the morning. This sometimes means having to streamline your everyday hairstyle into one look. Since we know just how boring and dull this can get, we went ahead and searched for hairstyles that are easy to do, will keep your hair in place, and are cute, too! So go ahead and scroll down for hair inspo, tips, and tricks.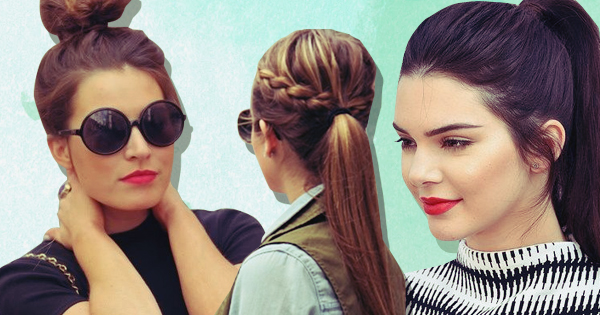 ADVERTISEMENT - CONTINUE READING BELOW
Combining these two hair trends will result into one cool hairstyle that will add an edgy touch to all your looks!
ADVERTISEMENT - CONTINUE READING BELOW
2 Messy Top Knot
This classic messy-chic 'do is the perfect solution for morning when you need to dash out of the door!
3 Side Braid Bun
This look is perfect for when you want to look sophisticated and feminine. Plus, it keeps your hair away from your face and neck on extra humid days.
4 Tucked Braid Updo
Another subtle but chic feminine hairstyle that will keep your tresses looking polished!
5 Side Braid Ponytail
Give your everyday ponytail a cool twist by adding a braid on the side. This is also a great technique to keep your firzzy hair in place.
6 Super High Ponytail
Add a super chic touch to your ensemble with this simple yet high impact hairstyle.
7 Ultra Sleek Bun
You can never go wrong with this hairstyle and it looks great on all face shapes! All you need is a bit of mousse and hair gel.
ADVERTISEMENT - CONTINUE READING BELOW
8 Open Ended Pigtails
This classic 'do is a great way to really keep your hair tame on extra busy days with multiple commutes.
9 Curly Low Ponytail
Who says you can't have fun with your hair when you commute? Curling the ends of your ponytail adds a very girl touch.
10 Crisscross Ponytail
Try this hairstyle if you've been practicing doing your hair daily. It's a really cute look that will elevate any outfit!