When it comes to getting ready in the morning, it's become more important to be efficient and get it done in as less time as possible. But we think that it's still important to put a premium on looking your best every day because it will definitely play a part on feeling your best as well. That's why we decided to make a list of all the easiest beauty looks that take minimal effort but create maximum effect or results. And these makeup looks in particular are perfect for girls who commute and are always on-the-go! From really basic makeup looks that make a statement to combining signature beauty looks, there's definitely a look you can do for every day of the week. Enjoy!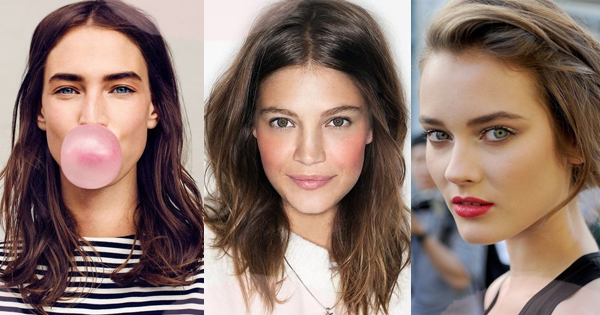 ADVERTISEMENT - CONTINUE READING BELOW
1
Peachy Cheeks
In an extra mad dash? Simply dab a little bit of peach colored cream blush to your cheeks and you're good to go.
2 Red Lips
Simply swipe on your favorite red lip and see how instantly you look put together already!
3 Bold Brows
This might take more effort for other, but trust us when we say that it's the feature on your face that matters the most because of how well it defines it! So go ahead and focus on those brows.
4 Long Lashes
Just curl your lashes and swipe a few coats of mascara to instantly open up your eyes and look more awake.
5 Pink Lips + Bright Eyes
Bring out the girly-girl in you by simply swiping on a pink lip and applying white eyeliner to the inside corners of your eyes and bottom lashline.
6 Coral Lips
Feeling bold and confident? Go ahad and swipe on your favorite coral lippie!
7 Shimmery Eyes + Pink Cheeks and Lips
This look is perfect for those days you need to look extra glam and you don't even need to be so precise! Just apply some shimmer eye shadow to your lids and apply lip and cheek tint, and voila!
ADVERTISEMENT - CONTINUE READING BELOW
8 Bronzed Eyes and Cheeks
You can never go wrong with a little bronzer on your eyes and cheeks! This double-duty product is perfect for giving you that sun-kissed glow.
9 Dewy Skin + Glossy Lips
Achieve dewy-looking skin by simply applying highlighter on your cheeks and t-zone then dab a little lip gloss on your lips for a very natural beauty look.
10 Bold Brows + Plum Lips
Sporting this look will not only make you stand out and look put together, it can also take your from day to night!