Think all girls have innate makeup skills? Think again, because we have all been trying to master the cat eye for years now. Thank the heavens for these foolproof beauty hacks that are serious life savers!
1 Achieve your #kilaygoals by highlighting with concealer.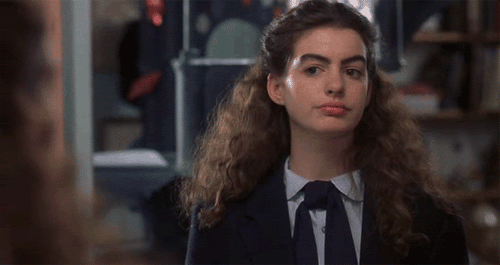 This is one beauty hack that makes all the difference in your brow game! Make your brows pop by lining them above and below with a concealer that's one shade lighter than your skin tone. It works wonders!
ADVERTISEMENT - CONTINUE READING BELOW
2 Want lips like Kylie Jenner? Grab your trusty concealer.
Lining the outside of your lip line with concealer before your actual lip liner will define your lips perfectly! It will also make your lipstick pop. Make sure you try this for your next selfie.
3 Late for school? Cover any eyeliner mistakes with an angled brush dipped inconcealer.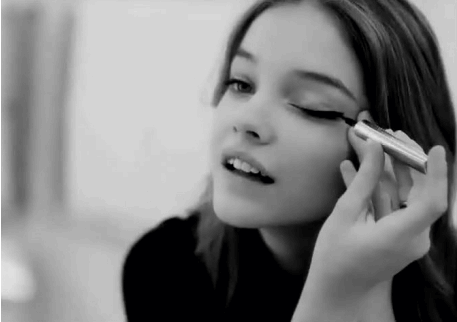 When you can't afford a do-over, you can use concealer to correct that slightly uneven cat eye. So much more convenient that starting over completely right?
4 It's time you invest in white eyeliner!
Instantly make your eyes look bigger by applying white eyeliner on your bottom waterline. This can also be a quick fix to tired looking eyes after an all-nighter!
5 You've been concealing dark circles the wrong way Candy Girls!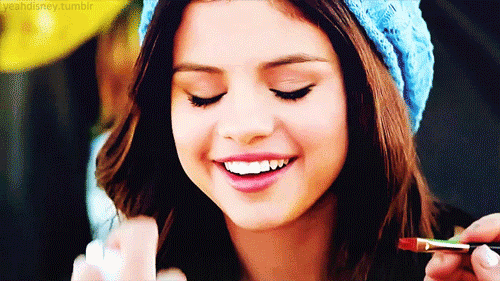 ADVERTISEMENT - CONTINUE READING BELOW
Instead of just dabbing concealer right under your eyes, make an inverted triangle that point towards your cheeks. This trick will create an illusion that your face is lifted. Don't forget to blend!
6 Achieve the perfect flick with an old ID.
Just press the card down from the corner of your eye pointing outward to the end of your brow and trace your eyeliner along the edge. You can use tape too! You will feel like a pro after achieving that gorgeous flick!
7 Eyebrow pencil hurting your lids? Heat it up.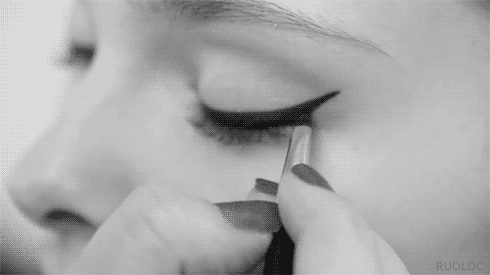 ADVERTISEMENT - CONTINUE READING BELOW
Heating an eyebrow pencil with your hair dryer will soften it up for easier and smoother application. You don't have to cry anymore while doing your waterline! The smokey-smudged effect is also a plus.
8 Achieve eyeliner perfection by using pencil and liquid liners at the same time.
If you're not that confident to go free-hand with your gel liner, you can first create an outline with your pencil and just trace after!
9 Who says hashtags are only for social media?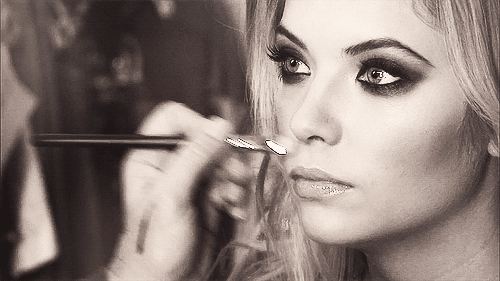 ADVERTISEMENT - CONTINUE READING BELOW
Create an amazing smoky eye by drawing a hashtag on the outer corner of your eyelid and smudging it with a sponge. Perfect makeup hack for a night out with your BFFs!
10 Removing smudge with lip gloss? YAS.
Ever find yourself in an emergency eyeliner-smudge situation? You can save the day with just your lip gloss because it also works as an effective eye makeup remover. Neat!
Got any other time-saving hacks you can share with other beauty-obsessed Candy Girls? Leave your tips below or tweet us @candymagdotcom!