All Access
YouTube Fave: Anton Villavicencio
The Old School host shares what he loves to watch on YouTube.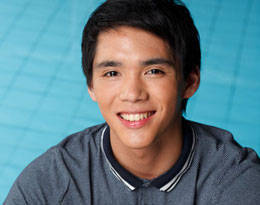 photo by Patrick Martires
"I love watching the NBA channel on YouTube because I love watching the games. I enjoy the thrill and excitement each game brings."
What video are you watching now? Share the link in the comment box below!
Read about Summer Love in the April issue and get advice from Jao and his co-hosts from Old School. Catch Old School on Studio 23 every Sunday.
The kind of wholesome content we all love to see.
Being away from each other teaches you to cherish every moment together even more.
Your Moon sign is all about your most intimate feelings, fears, and desires.
Gotta stay cool, fresh, and iwas pawis.
Remember the show Codename: Terrius when it was aired on ABS-CBN?
At 23, he is the youngest elected mayor in the country.
Rest in peace, Coach Aric.