We cornered some of your favorite stars during the recent Yahoo! Celebrity Awards and asked them what's going on inside their heads during their crazy time walking on the purple carpet, while fans screamed at the sight of them. Here are their thoughts:
"I'm just really thankful and blessed that now I'm right here. I just want to thank the staff and the people behind this for bringing me here." —Robi Domingo, who hosted the event that night with Maxene Magalona.
If you could only see the girls swooning at the sight of Robi Domingo at the #YahooAwards! pic.twitter.com/q4KucVq1VC

— Yahoo Philippines (@YahooPH) July 18, 2014
"I'm just having fun with a lot of people who support us, athletes. I'm just happy to be here. And sanay naman ako to share everything with my brother, e. I'm really happy that we're all in this together." —Jeron Teng. Jeron received the Male Hothlete of the Year award that night with his brother Jeric Teng.
"I feel good, especially because I'm supporting my teammates. I'm just excited for them and I'm hoping for the best tonight." —Arnold van Opstal. Arnold was one of the nominees for the Male Hothlete of the Year category.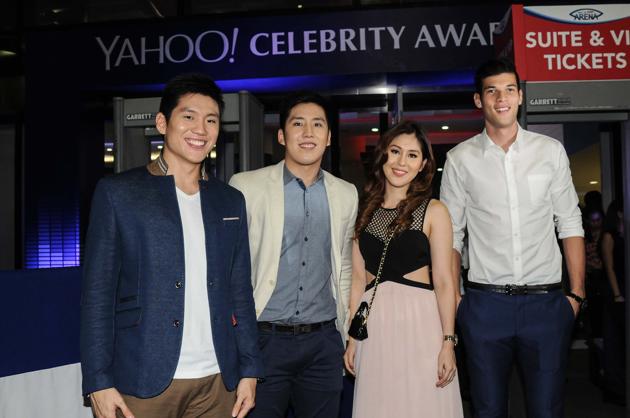 photo via Yahoo! Philippines
ADVERTISEMENT - CONTINUE READING BELOW
"I'm just happy that I can walk the purple carpet, interact with the fans, and say hi before they all go in to watch the show. It feels good that we're able to walk together." —Jasmine Curtis
"Right now I'm just excited to perform. We're performing together, so it's great!" —Sam Concepcion. Sam and Jasmine were one of the performers during the event.
.@Sam_Concepcion & Jasmine Curtis-Smith play around backstage right after their dance number. #YahooAwards pic.twitter.com/SXlX6ssvPg

— Yahoo Philippines (@YahooPH) July 18, 2014
"I feel just really, really grateful that I get to experience this. I never expected myself to be here, so every day is a blessing. Every day I should be grateful to Him. And I'm, honestly, so happy because of the exposure of the sports, and the support of the people has been growing. I hope magtuloy-tuloy lang because sobrang bright ng future ng Philippine sports." —Gretchen Ho. Gretchen won the Female Hothlete of the Year that night.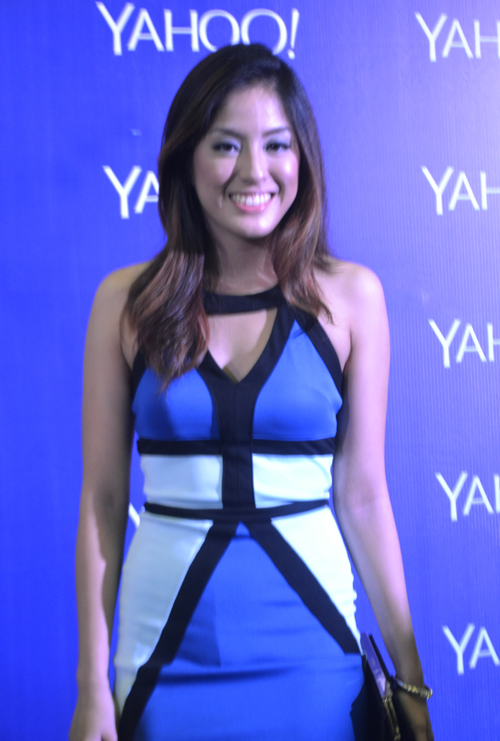 photo by Ingrid Borja
"Excited po kami at kinakabahan!" —Jake Vargas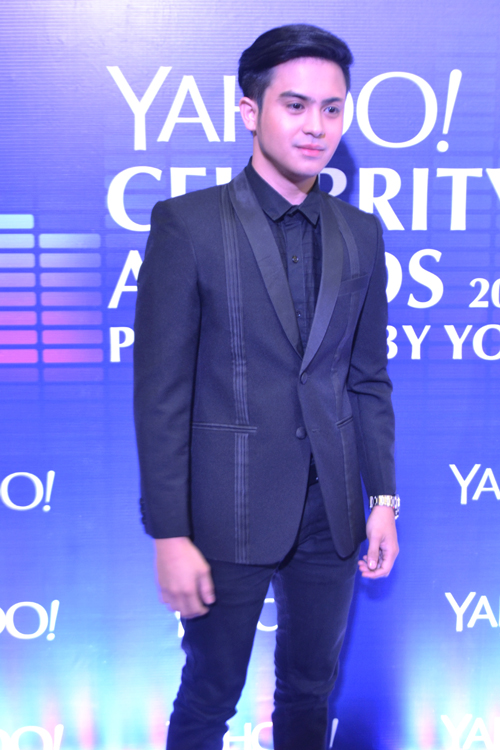 photo by Ingrid Borja
"We're hoping for the best! And, of course, we're happy dahil through thick and thin lagi kaming magkasama." —Bea Binene. Bea and Jake won Celebrity Couple of the Year.