This year's #CandyFair2014 is EDM. And since we know a lot of you are quite curious as to what it's all about, we're here to give you a cheat sheet on everything you need to know about the world of Electronic Dance Music. All you need to do is to scroll down to get your complete guide!
What is EDM?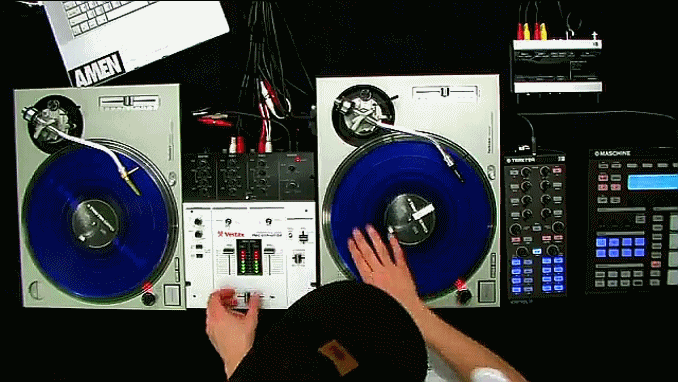 ADVERTISEMENT - CONTINUE READING BELOW
EDM, otherwise known as Electronic Dance Music or dance music or simply dance, is basically a set of percussive electronic beats or music, which is produced mainly for any dance enviroment like a club or festival. This type of music is mainly produced for DJs, and nowadays it's also mostly produced by DJs themselves. These DJs perform live sets of their music arrangements or tracks, or they also play tracks of other artists which they change up and unique rythmic patterns of for their own DJ mix. These particular mixes go from one song to the next and are sometimes looped and are added with sound effects.
ADVERTISEMENT - CONTINUE READING BELOW
Who are popular EDM artists?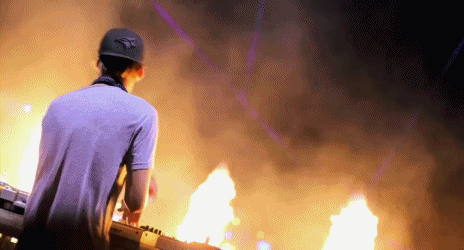 ADVERTISEMENT - CONTINUE READING BELOW
Get yourself acquainted with EDM by listening to popular artists like Avicii, Zedd, David Guetta, Swedish House Mafia, Calvin Harris, Daft Punk, Steve Aoki, Afrojack, and tons more! If you're not familiar with their music, we put together an EDM playlist below that you can listen to. Let us know what you think!
Festivals.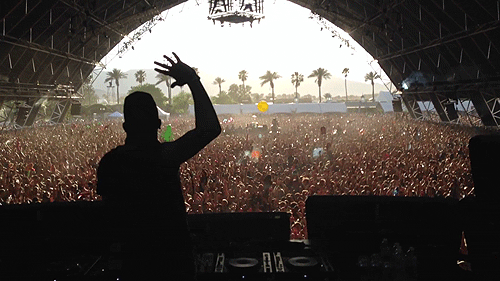 ADVERTISEMENT - CONTINUE READING BELOW
When it comes to seeing the best DJs play live sets and meet other EDM enthusiasts, music festivals is where it's at right now. Locally, festivals like Summer Solstice, Forever Summer, and Soul Surf are known to showcase both local and international DJs. When it comes to global festivals, Tomorrowland (Belgium), Electric Daisy Carnival (various cities), and Coachella (California) are some of the favorites of dance music fans.
Dance moves.
Since EDM is all about dance and dance music, there are a few basic moves you most definitely need to master, like the fist pump, head bob, jumpstyle, the shuffle, the running man, and tons more. See these moves for yourself and start practicing by watching this video:
Attire.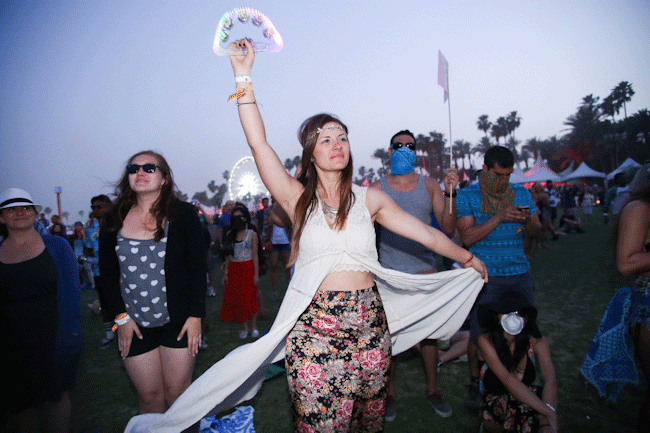 ADVERTISEMENT - CONTINUE READING BELOW
EDM fashion is very playful, fun, and bold! Outfits for festivals usually consist of bright neon colors, floral and aztec patters, anything denim, statement headpieces, cool backpacks, comfy footwear, and lots more. There really are no rules when it comes to dressing up for anything EDM related. The most important thing is to be comfortable in what you're wearing (since it involves a lot of dancing) and you should never be afraid to express yourself, the more fun and bold the look, the better! For a clearer picture of EDM-ready looks, stay tuned for an EDM Style Guide this week.
Hopefully that filled you in on everything and anything EDM you've been wanting to know! Have any more questions we may not have touched on? Just tweet us @candymagdotcom or leave a comment below. We love hearing from you!