All Access
Your Cheat Sheet to the Step Up Movies
Didn't get to watch all of them in time for Step Up: All In this week? We've got your back!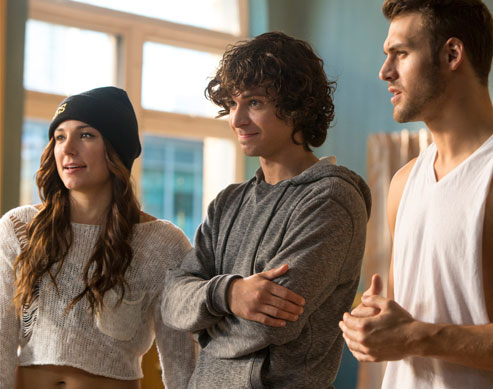 PHOTO Lionsgate, GIFs via Tumblr
Step Up (2006)
Thank the first film in the franchise for the holy goodness that is Channing Tatum. Sure, he broke out with She's the Man, but it was in Step Up that we saw his moves. It was also where he met his wife, Jenna Dewan, and they're still together to this day!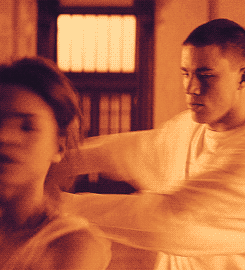 via crazyaboutchanningtatum.tumblr.com
ADVERTISEMENT - CONTINUE READING BELOW
So here's the gist: Channing gets caught breaking into Jenna's posh dance school with his friends. Bad boy he is, but bad guy he's not—there's a difference, as Teen Wolf's Lydia would say—so he takes full responsibility for their irresponsibility. The punishment is community service at Jenna's school. By a stroke of movie luck, he becomes Jenna's new partner for her senior showcase.
After a lot of breaking up and making up between different characters, the movie ends with a show-stopping group performance, Jenna acing her showcase, and Channing getting accepted to the school. Because if there's one thing constant in the Step Up 'verse—aside from dance battles—it's a happy ending!
ADVERTISEMENT - CONTINUE READING BELOW
Step Up 2: The Streets (2008)
Channing and Jenna are now profesh dancers on tour, and the focus is on Channing's "little sister," Andie (Briana Evigan). A troublemaker, too, Andie is part of the 410, a dance crew that reigns supreme on the streets. Channing tricks her into auditioning for a spot at the same school he and Jenna went to, thinking it would help straighten her out.
Andie gets accepted, which leads to the 410 kicking her out. She then forms a crew of her own with cutie pie Chase (Robert Hoffman) and equally adorable BFF, Moose (Adam G. Sevani).
ADVERTISEMENT - CONTINUE READING BELOW
Of course the 410 is not happy about her crew dabbling in their favorite, not totally legal hobby—performing elaborate dance routines in public a.k.a. flash mobs—so they bully Andie's crew until everything blows up in their face. The film ends with a freaking cool showdown in the pouring rain, and a kiss of course!
ADVERTISEMENT - CONTINUE READING BELOW
Step Up 3D (2010)
They say you can tell a lot about a guy by the way he moves. By the way he's been a staple in the Step Up world, delivering something new every time, you can say that Moose is the dependable dude who will keep you on your toes.
ADVERTISEMENT - CONTINUE READING BELOW
But before we get into that, the third movie and first one shot in 3D is a Romeo and Juliet story. Instead of the Capulets and Montagues, we have rival dance crews called the House of Samurai and House of Pirates. Natalie (Sharni Vinson) hails from the House of Samurai. She spies on the House of Pirates by getting close with its leader, Luke (Rick Malambri). She also conveniently leaves out the fact that her brother is Luke's sworn enemy.
ADVERTISEMENT - CONTINUE READING BELOW
While all this is going on, Moose is trying to stay true to his promise to his dad that he won't dance anymore and just focus on his studies at NYU. But Moose being Moose, he can't stay away for long. And Moose being Moose, he doesn't see that his best friend Camille (Alyson Stoner) is falling for him.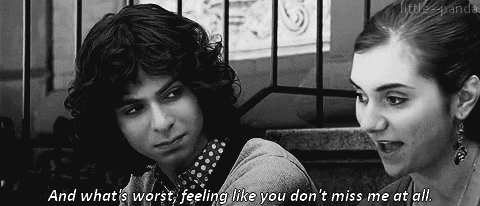 via nicotine-and-rocknroll.tumblr.com
ADVERTISEMENT - CONTINUE READING BELOW
After the usual drama and dance battles, they all work out their issues and find love: Luke with Natalie, and Moose with Camille. How adorable is their one-take Fred Astaire dance party? Watch the whole thing here!
Step Up Revolution (2012)
The flash mob craze and Romeo and Juliet parallelism continue in Miami. Sean (Ryan Guzman) co-leads a dance crew called The Mob, and Emily (Kathryn McCormick) is the daughter of the business tycoon who wants to tear down Sean's community. Sean recruits Emily to The Mob, without her dad's knowledge of course.
ADVERTISEMENT - CONTINUE READING BELOW
Like Jenna and Channing in Step Up, Sean and Emily team up for a crucial dance showcase. The difference is Sean leaves Emily hanging after finding out about her dad, and Emily's audition falls flat despite her best efforts to turn their duet into a solo. Caught at a flash mob, Sean is sent to jail.
ADVERTISEMENT - CONTINUE READING BELOW
All's well that ends well, though. The culminating flash mob helps convince Emily's dad to build up the community instead, and Sean and Emily kiss and make up. Even Moose drops by because he's cool like that.
ADVERTISEMENT - CONTINUE READING BELOW
Step Up: All In
We finally get to the fifth and latest movie starring your favorites from the previous films like Moose, Camille, Andie, and Sean. All worlds collide in their biggest battle (so far) in Las Vegas. Watch the trailer and get excited for the movie coming out on Wednesday!
P.S. If you think Step Up's too "mainstream" or "predictable," Channing has something to (not) say to you. JK!
ADVERTISEMENT - CONTINUE READING BELOW
A lot of them are apps we haven't heard of before.
We're sure you've seen portraits on your feed.
Some good news to start your day off!
It includes Lee Min-ho's TV comeback!
Meanwhile, the number of confirmed cases in the Philippines is at 2,633.
It's okay to admit if you're having a hard time doing the one thing you thought you were good at.
All the outfits and props were just things found around their house!
"You wish to know where my true loyalties lie? Not with any king or queen, but with the people."
Kayang-kaya niyo 'to gawin at home.
And it's all thanks to low air and light pollution.
It's part of a dashboard that helps you monitor all the confirmed cases in the country.
With a load of cute behind-the-scenes footage, too!