What can you buy with P129? A cup of hazelnut latte, a paperback, a bunch of discounted rings from H&M, and now, a one-month subscription to iFlix, where you can legally stream all your favorite shows and movies. No, this isn't a sponsored post—I'm just genuinely amazed that such a thing exists. I spent a few days testing the site, which is already up and running, and here are a few reasons why you should also give it a try.
1 There are sooo many things to watch that you should probably sign up when you have a weekend to kill. Just going through the list took about an hour, and by then my playlist (where you save stuff for later, like Spotify's queue) was bursting with everything from Adventure Time and Friends (season 1 to 10!) to Before Sunrise and The Sisterhood of Traveling Pants 2. I'm also really happy about the BBC shows. They only have season 6 and 7 of Doctor Who, but they have all four seasons of DW spin-off Torchwood, which is pretty hard to find. iFlix is forever expanding its already long list, so see you later, real life.
ADVERTISEMENT - CONTINUE READING BELOW
2 They have Bananas in Pajamas! Sina B1 at B2, laging magkasama! I'm sorry if you have no idea what I'm talking about, but that is my childhood right there.
ADVERTISEMENT - CONTINUE READING BELOW
3 But hey, it's not all Hollywood stuff—they've got Koreanovelas like Boys Over Flowers, Full House, and Winter Sonata too.
4 You can watch on your desktop and handheld devices with absolutely no ads. Soon, you'll have the option to download content so you don't have to use up your data when you're out and about.
ADVERTISEMENT - CONTINUE READING BELOW
5 It's very user-friendly. Once you sign up, you'll get a quick, funny tour of the site. iFlix speaks the Interwebz—there's even a #byefelicia thrown in somewhere.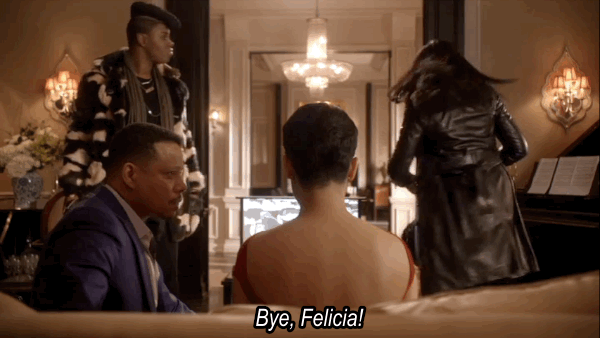 via fox.com
ADVERTISEMENT - CONTINUE READING BELOW
6 Wouldn't it be nice to give back to all the creative teams who made your favorite shows and movies a reality? Let's be honest, streaming and downloading is how most of us keep up with Hollywood because it's fast, free, and high-def optional. Well, iFlix will soon have the HD option, while the speed depends on your Internet plan. (I first tried it during weeknight primetime, and by the time the episode started playing, I'd fixed myself a snack and made a pillow fort. Tried again at noon last Saturday, and it immediately started streaming.) The regular service is not free, but P129 is such a small price to pay for everything you'll be getting. More bang for your buck, most definitely.
ADVERTISEMENT - CONTINUE READING BELOW
Still not convinced? You can try it for yourself with their 14-day free trial. Don't forget to tell us about it, okay?