It's a good time to be a TV viewer. Over the past few years, the small screen landscape has become incredibly diverse and competitive. Can you imagine The Walking Dead or Game of Thrones existing in the early '00s? How about not one but two shows about Sherlock Holmes: the UK smash hit, Sherlock, and the clever adaptation across the pond, Elementary? Or the steady stream of supernatural-flavored teen stories (see: The Vampire Diaries, Teen Wolf, etc.)? It's a brave new world, but you know what? People are pushing the boundaries even more.
Joseph Gordon-Levitt's hitRECord on TV. Everyone's favorite guy launched a passion project in 2005: a website, where anyone can submit their work and build on each other's submissions. Since then, the collaborative hive has released short films, books, music, merch, and more, with the site splitting the profits—if they make any—50/50 with the contributing artists. This year, they tapped another market with hitRECord on TV, a half-hour variety show featuring pieces each made by hundreds of contributors from all over the world. It is simply astounding.
ADVERTISEMENT - CONTINUE READING BELOW
The Year of Veronica Mars. A long time ago, we used to be friends with this student-sleuth, but we hadn't thought of her since 2007, until the creators announced a crowd-sourcing initiative to bring her back last year. Veronica Mars is finally getting the movie that fans have been clamoring for, a decade (!!!) after the series premiered on TV. But that's not all—a spin-off web series is also in the works, with each episode running for about 10 minutes. Other cult hits have gotten a second chance like Arrested Development, which returned with 15 episodes last year after being canceled in 2006. But Veronica Mars is turning into so much more, and I wouldn't be surprised if the web series becomes a full-blown primetime show. If Sherlock can work around Benedict Cumberbatch's and Martin Freeman's movie-star schedules, I don't see any reason why Veronica Mars can't with their extremely willing cast.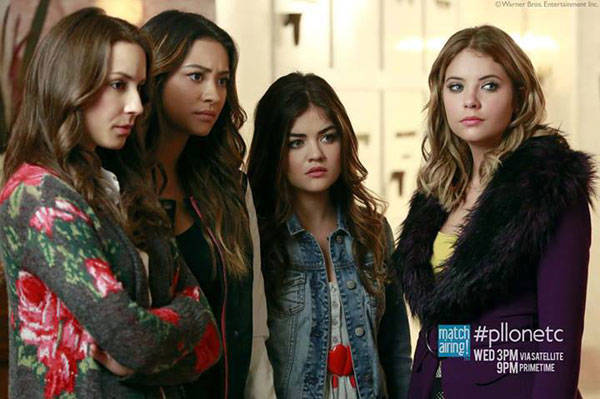 ADVERTISEMENT - CONTINUE READING BELOW
Local Flavor. With channels like ETC, beTV, and Fox Philippines bringing in Hollywood shows, it has become so easy to catch up on international entertainment. TV5 is taking it a step further by adapting Pretty Little Liars with a cast of homegrown talents. Lies, secrets, backstabbing—I can totally see this on local TV. But if we're talking about adaptations, how about something from our very own? The Trese comic book series takes our rich mythology (think manananggal, kapre, et al.) to modern-day Manila. The beautiful illustrations play tag team with stories brimming with wit, spunk, and heart. With the right team and concept, Trese would make a kick-ass show (or movie series). Make it happen, people.