Whitespace Makati turned into a cool urban skate park last week for Mountain Dew's DEWmocracy! We finally got to meet their two new exciting flavors: the Dew charged with Raspberry Citrus, Blue Shock and the Dew with a tangy blast of Orange, Livewire. We're telling you, if you have always been a fan of their iconic neon green bottle, these new flavors will not have a hard time winning you over. Blue Shock and Livewire stay true to what we love most about Mountain Dew, its commitment to providing its fans excitement and adventure, one bottle at a time.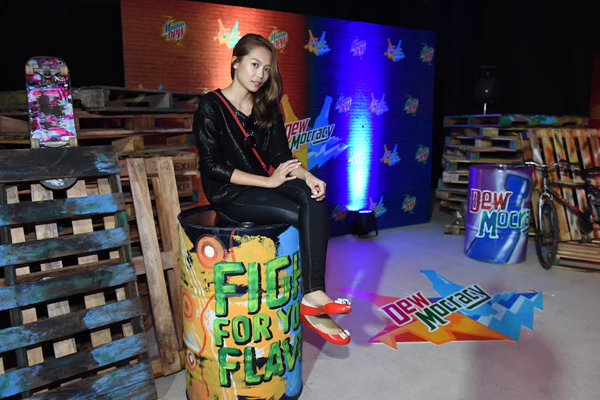 ADVERTISEMENT - CONTINUE READING BELOW
Many influencers like Miho Nishida and Tommy Esguerra, didn't shy away from expressing which flavor they loved better and we felt the intense competition between the fans of #DewLivewire (with their team leader Sam YG) and team #DewBlueShock (led by Ramon Bautista).
Just when we thought that the world is a much better place with two new flavors to love, there comes a huuuge dilemma. Only one of the limited-edition flavors is here to stay for good and the power to choose is in your hands! Just use #DewBlueShock or #DewLivewire on Twitter or Instagram to cast your vote! Hurry up because voting will close on October 30.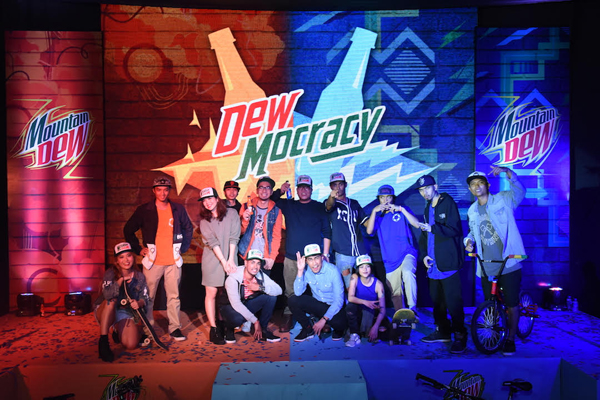 ADVERTISEMENT - CONTINUE READING BELOW
We can't wait for you to try and decide for yourself. We know it is tough, but it is a decision that has to be made. Make sure your favorite stays in the shelves!