Imagine queen bee Blair Waldorf and the Upper East Siders as actual royalty and you'd get The Royals. E!'s first scripted show about a fictional royal family set in present day London opens with the death of eldest son Robert. It affects the family in different ways: Prince Liam becomes next in line for the throne, troubled Princess Eleanor turns to alcohol and drugs for comfort, King Simon thinks of abolishing the monarchy, and Queen Helena struggles to hold on to power. It's basically the British monarchy gone wild and it's our new guilty pleasure. Here's why it should be yours, too.
ADVERTISEMENT - CONTINUE READING BELOW
1 The new Blair and Serena.
ADVERTISEMENT - CONTINUE READING BELOW
Diamond heiress Gemma and royal family friend Ophelia aren't friends or frenemies—they're straight-up rivals for Prince Liam's heart, but we can see hints of B and S in them. As Liam's on-off girlfriend, Gemma knows how to play the game very, very well just like Blair. Ophelia's father is the head of palace security so she has an in with Liam, but it's only recently that she, um, connects with the prince. In a short amount of time, she manages to become the heart of the party and have boys chasing after her just like S. (BTW, Ophelia is played by a familiar face: Merritt Patterson from Ravenswood!)
2 For Narnia!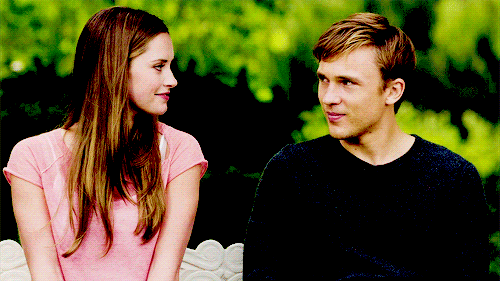 via ccelaenasardothein.tumblr.com
ADVERTISEMENT - CONTINUE READING BELOW
We're endlessly amused by the fact that Prince Liam is played by William Moseley, who also played Peter Pevensie in the Narnia series. Yep, that Peter. So cute.
3 Princess gone wild.
ADVERTISEMENT - CONTINUE READING BELOW
Eleanor parties so hard, it's almost difficult to watch. Troubled soul + death in the family + access to all the bad stuff is never a good combo. She and season one Chuck Bass would absolutely get along.
4 Sibling love.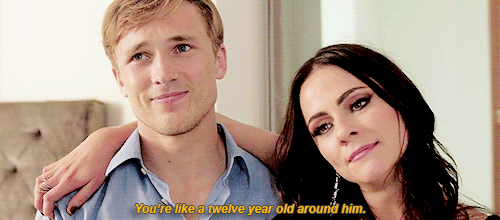 ADVERTISEMENT - CONTINUE READING BELOW
Liam and Eleanor may tease and annoy each other, but they always, always have each other's back.
5 Gossip Girl's Diana Payne.
ADVERTISEMENT - CONTINUE READING BELOW
It seems only fitting that Elizabeth Hurley is now the ultimate queen bee.
6 Every day's a party.
The London scene is like the Upper East Side, only the parties are much more opulent and Instagram-ready. Just look at this crowd-surfing prince!