Though most of us want a heavily curated Instagram feed—edited and filtered to make us look like the best version of ourselves—Ylona Garcia begs to differ. The 19-year-old singer is currently in Los Angeles working on some new material (including an exciting new music video!) and is giving netizens some much-needed good vibes with every IG post.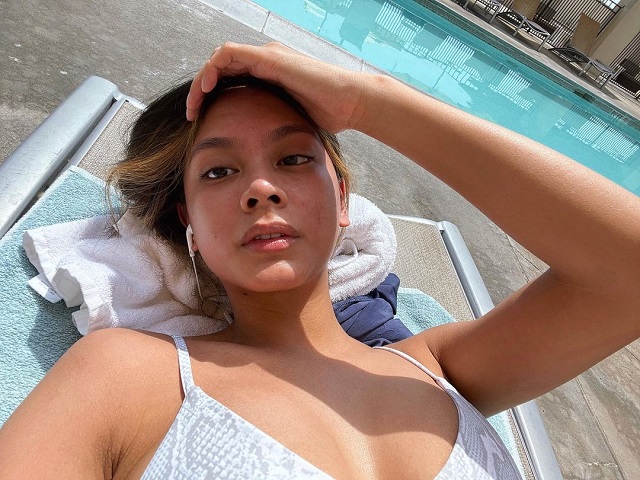 ADVERTISEMENT - CONTINUE READING BELOW
Since she moved to Australia at the start of the pandemic in 2020, the former PBB Housemate and actress has visibly become more grounded. Growing up in show biz, her time Down Under gave Ylona a sense of normalcy, and she gladly shared her real-life pursuits on social media, too! (Who could forget she even worked at Mcdonald's at some point?) But talent always gets noticed, and having signed a contract with international record label 88Rising, Ylona still gets glammed up when the job calls for it. After all, she is the next pop star to watch, in our honest opinion.  
But what's refreshing is that the morena likes to keep it 100% real for her fans and followers on the 'gram. Her spur-of-the-moment TikToks and sweaty workout vids make her account a fun and relatable space for positive interaction. One of her latest videos definitely proves this as a number of netizens applauded the singer for not wearing any makeup at all! 
ADVERTISEMENT - CONTINUE READING BELOW
View this post on Instagram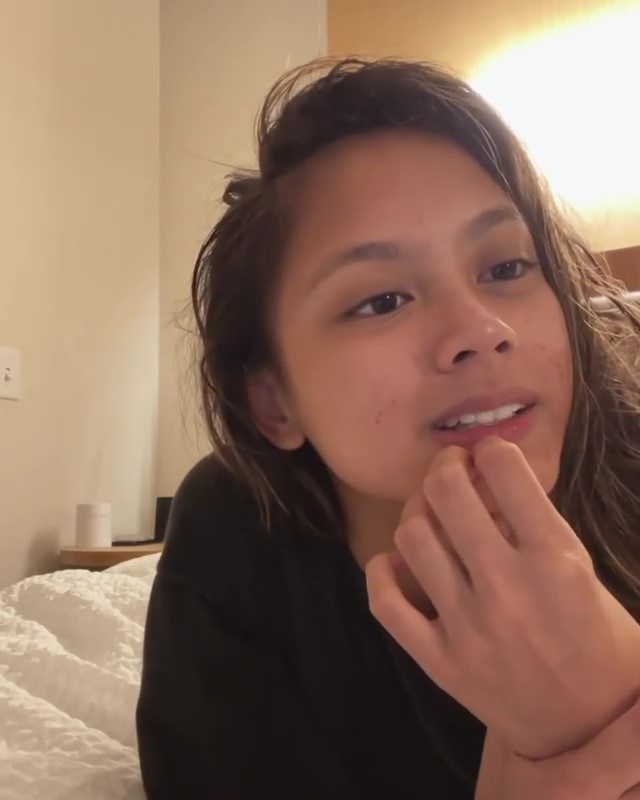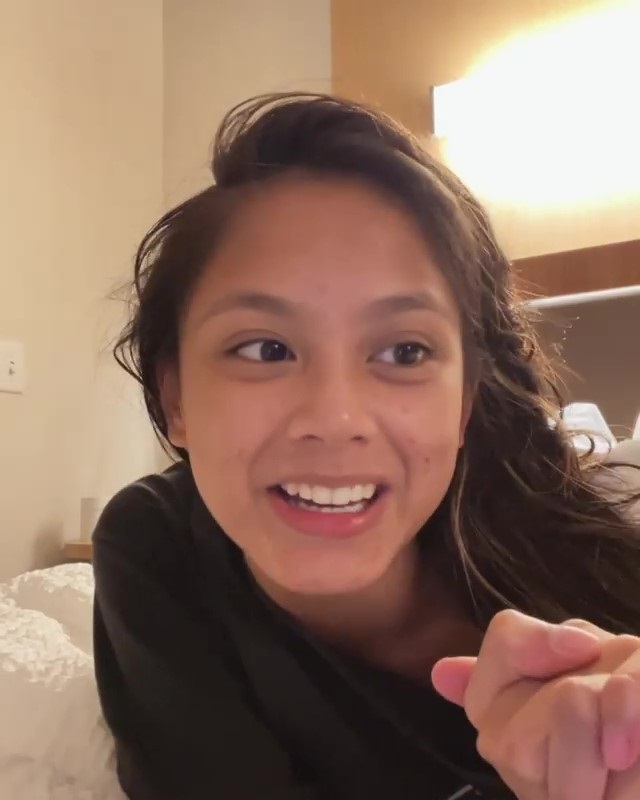 ADVERTISEMENT - CONTINUE READING BELOW
The video features Ylona giving some "editing notes" for the music video she's currently working on as she lays down on a hotel room bed. With no filters in sight, she bares her real skin complexion and texture in the short clip—haters be damned! A number of positive comments came in from people who reassured the actress that she still looks beautiful even without any makeup. Being close to her community of fans, Ylona  took the time to reply and leave some sweet messages. 

ADVERTISEMENT - CONTINUE READING BELOW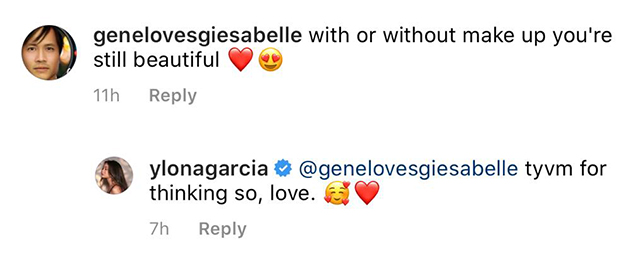 ADVERTISEMENT - CONTINUE READING BELOW