The very first Chronicles of Narnia film The Lion, The Witch, and The Wardrobe came out in 2005. You were probably just 5 or 6 years old then but we're pretty sure you're familiar with the series adapted from C.S. Lewis' children's classics. William Moseley, who plays Peter Pevensie, the eldest of the siblings is in town to promote his latest film Carrie Pilby. We got to sit down with him on the day the movie is premiering in Manila to talk a bit about Narnia, his TV role on The Royals, the film he is promoting now, and the upcoming film adaptation of Hans Christian Andersen's The Little Mermaid.
It's bright and early at the hotel bar where we're expecting the star of the film adaptation of Caren Lissner's coming-of-age novel Carrie Pilby. Unlike the usual movie star with an entire entourage surrounding him, William unassumingly walks into the bar by himself just a few minutes after 10. After a quick introduction, we sit down and get right into it.
ADVERTISEMENT - CONTINUE READING BELOW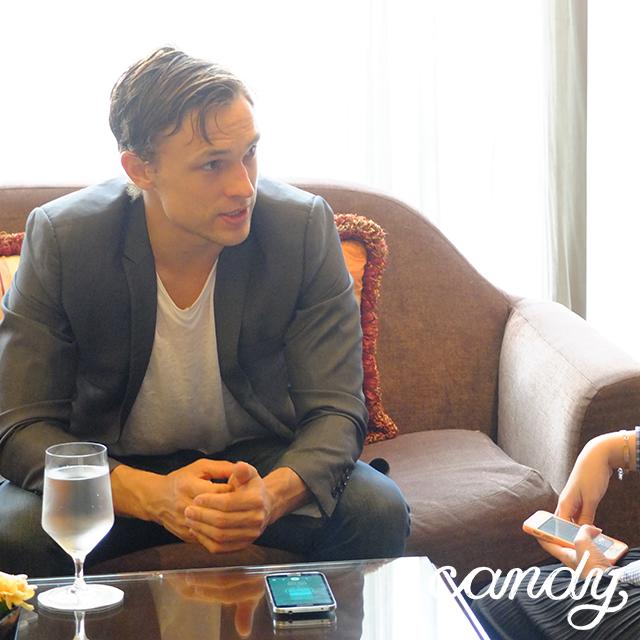 "It's really wonderful," he muses, asked how it has been meeting his Filipino fans who have loved him since The Chronicles of Narnia. "The films feel like a long time ago but they also don't feel like that too long ago. I have such fond memories of doing the films," he shares.
The fantasy adventure series, which now spans 3 movies—including Prince Caspian, which came out in 2008, and The Voyage of the Dawn Treader, which was released in 2010—is well-loved in the country and that came a bit of a surprise to William. "I don't know why the films connect so well with the Philippines but they really seem to love them," he says. "I just feel so grateful to the fans here." He's been meeting fans at the screenings arranged by Pioneer Films since he landed this week. Fans will be thrilled to know that the Pevensie sibs actually still keep in touch, 7 years after the last film was shown. He shares, "I see them a lot! I saw Anna [Popplewell], Georgie [Henley] about 2 weeks ago. I saw Skandar [Keynes] almost a year ago." Though there's no reunion to anticipate any time soon, he says that they will most likely come together for the last film. "If they make the last film, we might all come back together for that," he says reassuringly.
ADVERTISEMENT - CONTINUE READING BELOW
Making the transition from film to TV in the E! production The Royals, William notes that TV work is much faster than film. "We shoot 2 hours in 24 shooting days for The Royals. In Narnia, to shoot 2 hours takes about 120 days so it's a lot faster," he explains. "And there isn't as much time to work on the scene or develop things that you just have to go in hard." Playing Prince Liam on the series, he wanted the character to be "as real and normal as possible." Which is why when asked if he did research on the Royal family, particularly Prince Harry, he admitted, "That's what I like about Prince Harry, how kind of normal and switched on he is. I really actually wanted to bring that aspect of him to Liam." While he hasn't met Prince Harry, he has met members of the Royal family such as the Queen, the Duke of Edinburgh, Prince Charles, and Camilla Parker Bowles.
ADVERTISEMENT - CONTINUE READING BELOW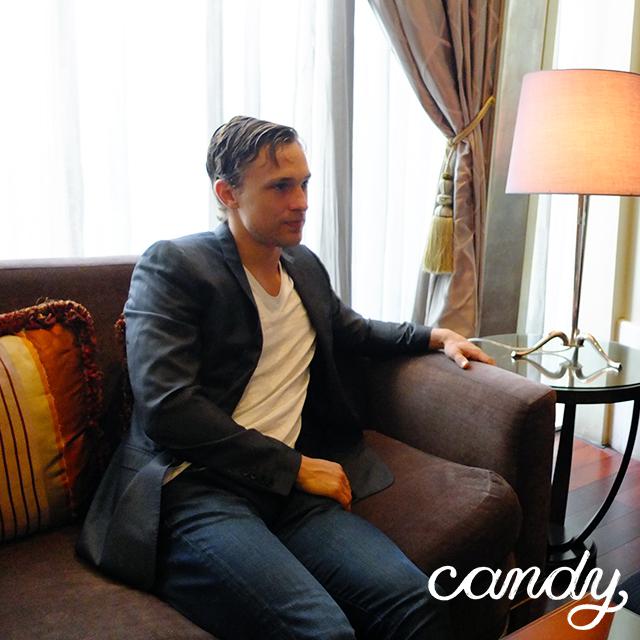 After the success of Narnia, it was difficult in a way for him to choose projects. "I went into an American world of film acting and I was English. That was sometimes a struggle for me," he narrates. "But I think as I developed and I got older, I learned more and I worked with other people and I got better at acting." When deciding on what role to take on, he says, "I choose projects about hope or someone that's fighting against something."
ADVERTISEMENT - CONTINUE READING BELOW
People would be surprised to know that William lives a pretty normal life. "A lot of people think of actors living an extravagant lifestyle. But really, I live a quiet, normal life," he reveals. "I work. My acting is on set. I do some promotional things for it, but I try to keep it quite calm." He reiterates, "I'm quite a strong independent person." He proceeds to share a story of how he and his friend traveled to Vietnam with just $700, "We didn't sleep in expensive places. We didn't eat expensive food. We stayed very reasonable." Which is quite refreshing to hear from a successful actor. He says, "I like that. That means you're a real person."
We talk more about Carrie Pilby, the lead character played by Bel Powley who is a prodigy and gets into Harvard at the age of 14. We ask him if he's drawn to smart and intellectual women.
ADVERTISEMENT - CONTINUE READING BELOW
"Beauty only goes so far. A beautiful girl will take your breath away. But it's amazing how unattractive people can become the more time you spend with them. And with other people, the more time you spend with them, the more attractive they get because of the way they think. Their personality is attractive." —William Moseley
His type of girl? He continues, "I think an independent woman who has a brain, is switched on, has a good sense of humor is equally as attractive as a supermodel if not more so." Naturally, we had to ask what he does to woo a girl. "You know what I think impresses a girl? Good manners," he says. "The essence of good manners is to put somebody else at ease, to make them feel comfortable."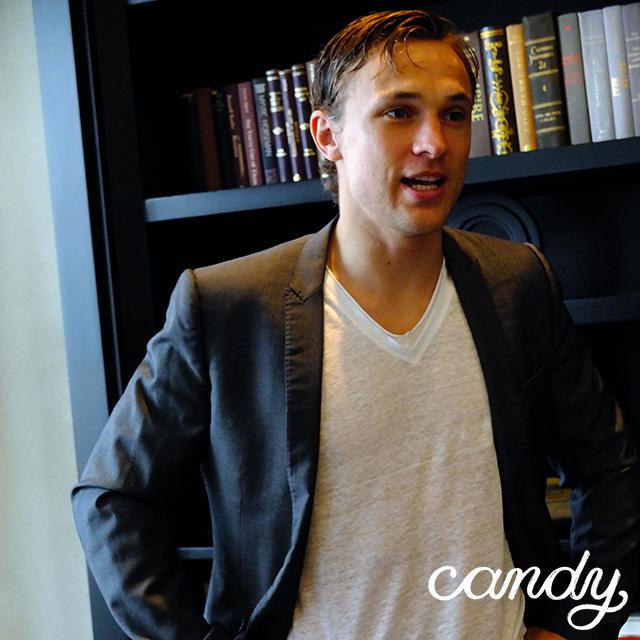 ADVERTISEMENT - CONTINUE READING BELOW
It's a little hard to imagine how quickly the young Peter Pevensie has grown into Cy in Carrie Pilby and Cam from The Little Mermaid. "When I came out of the Narnia films, it was like coming off surfing the biggest wave and then not really knowing how to surf another wave," he explains. "It felt like I got lucky or I fluked it. But then the more I practiced and the better I got, the more projects started to come and I started to grow as a person and an actor. I've just been really lucky that the projects I've done are ones that I really like."
Our time is almost up and we have to wrap up. We ask him about his next projects. Apart from The Little Mermaid and Season 4 of The Royals, he's working on an action adventure film in Australia set in the 1930s. "A pirates kind of thing with guys looking for gold," he shares. We can't wait to hear more, but in the meantime, we're off to the cinema to see him in Carrie Pilby. We have no doubt we'll fall in love with his character just as we did the first time we saw him on screen.
ADVERTISEMENT - CONTINUE READING BELOW
Carrie Pilby is now showing in cinemas. Catch a screening and let us know what you think!