What did you do over the weekend? Chances are, you watched One Direction's latest movie Where We Are, a two-day screening of the film about their massive world tour. It's incredible how Candy's two-time cover boys are still going strong after four years in an industry that's always looking for the next big thing.
ADVERTISEMENT - CONTINUE READING BELOW
And there are a lot of next big things like 5 Seconds of Summer, The Vamps, Rixton, and other acts. You're sensing a theme because it was One Direction who brought back boy bands or more accurately, boys in bands. (As the Council of Cool's Bianca Rañola helpfully pointed out in her 5SOS cover story in our October issue, "Boy bands don't play instruments, bands do.") Before 1D got together on The X Factor UK, there were acts like Big Time Rush and Before You Exit, who were doing pretty well—but it was 1D who made boy(s in) bands truly cool again.
How could they not? With their talents, crazy antics, adorable accents, not to mention all that hair, they stole fangirl hearts across the world. Some said it was just the cheerleader effect—you know, when people come across cuter or cooler in groups. But then fans got to know Harry, Liam, Louis, Niall, and Zayn individually, and the magic remained, even quintupled.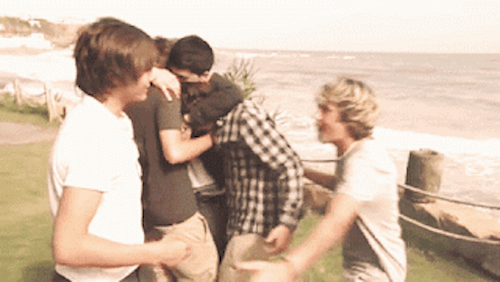 via littleblackdress93.tumblr.com
ADVERTISEMENT - CONTINUE READING BELOW
The one thing that might've worked against them actually helped their rise to the top. 1D was, in all honesty, created by the judges and producers of The X Factor. Take five eliminated cute boys, lump them together, and hope for the best. And that's what happened—the best. Instead of fans railing against the manufactured, they embraced the boys' individualities and were glad to be part of their journey from the very beginning.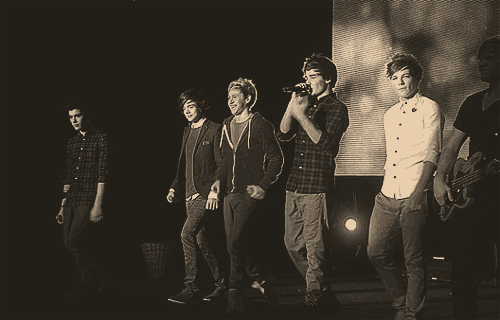 via fandomsareunsinkable.tumblr.com
ADVERTISEMENT - CONTINUE READING BELOW
Over the years, the boys have consistently churned out albums, music videos, collaborations, tours, and movies. They're genuine bros whose bromance has been well-documented ("one direction bromance" on Tumblr is our happy place). And of course their personal lives have not escaped the spotlight. What new tattoo did Zayn get? Who's Harry dating now? How cute did Louis and Eleanor look in those paparazzi photos? Did you see what Liam tweeted about Sophia? Niall still loves Effy from Skins—I knew we had something in common!
ADVERTISEMENT - CONTINUE READING BELOW
Intentionally and unintentionally, they give fans plenty of reasons to giggle, squeal, laugh, cry, and flail about. And it's the fans (of all ages!) that keep them going strong. The band is grateful for this as you can see in their acceptance speeches that are basically variations of "We wouldn't be here without our fans."
So maybe you're still a diehard fan even though some of your Directioner friends have left the fold. Maybe you never got into them in the first place, but secretly know most of the words to at least one song of theirs. Maybe you're not as big of a fan as you used to be or you have a new time-sucking obsession, but come on—you know there will always be room in your heart for these five lads.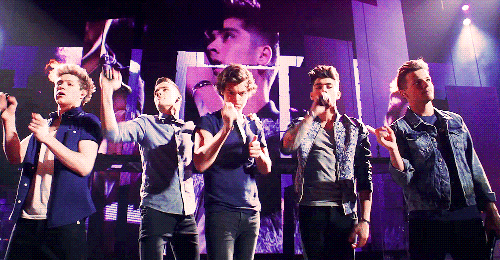 via fandomsareunsinkable.tumblr.com
ADVERTISEMENT - CONTINUE READING BELOW
Where We Are is no longer in cinemas but will be available on DVD on December 1. In the meantime, you can look forward to their new album, Four, coming out November 17.