All Access
Why Everyone Is Watching the Netflix Show Stranger Things
And why you really should, too.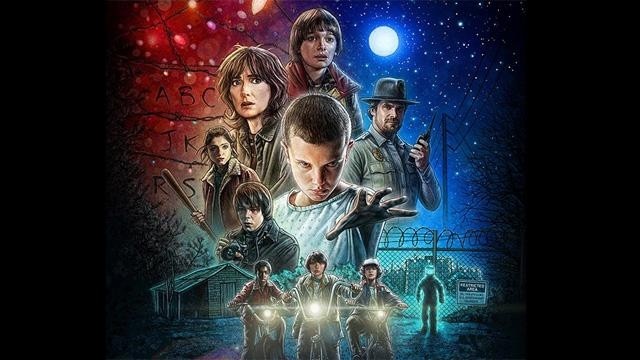 IMAGE Netflix
Amidst all the Taylor Swift news links and opinion pieces on your feed this week, you might have noticed a few friends obsessing about a completely different phenomenon called Stranger Things. Released just a few days ago on Netflix, the eight-episode series has claimed many a full night's rest with its captivating story about a boy who goes missing one night in a sleepy little town, causing his family and friends to search high and low (and we mean mind-bendingly high and low) for him.
Is it scary? Yes, but not in the way you think. Yes, there is a monster responsible for all this strangeness, but we don't see it in all its horrific glory until much later. The story unfolds in bits and pieces, through flashbacks and sensory tricks, pushing you to seek refuge behind a pile of pillows as you keep one eye open to see what happens next. (Or maybe that's just us?) The solid cast, half of which are child and teen actors, and the pulsating soundtrack keeps you locked in, you don't notice you're halfway through until Netflix checks if you're still breathing watching.
ADVERTISEMENT - CONTINUE READING BELOW
CONTINUE READING BELOW
Recommended Videos
Tapping into our collective fascination for all things throwback, the show is set in the '80s, which means mixtapes, walkie-talkies, and play dates with no Pokemon in sight. It was a simpler—yet much stranger, in this particular world at least—time to be alive. On the other hand, in keeping with the 2016 attention span of the average viewer, the eight-episode structure takes care of the pacing problem of some Netflix titles and moves the story along nicely.
The show creators are very open about their influences; they've learned from and reference the best: Steven Spielberg, Stephen King, and many more greats, which horror and film buffs could write at length about. It's a love letter to these great minds, written so earnestly, and, we imagine, delivered with a painstakingly curated mixtape with a Sharpie cover art.
So go ahead and set up your streaming device of choice, build that pillow fort, and stock up on snacks (the best distraction there is). We'll be waiting on the other side.
ADVERTISEMENT - CONTINUE READING BELOW
The internet thinks the two are dating.
Plus other things to know about the young actress.
Guess who has a seven-ton rock in their house!
Kris Aquino kind of confirmed that she will be reprising her role as Princess Intan!
It even has a matching vintage-inspired MV!
Now, he's one of the most sought-after photographers in the local creative scene.
No need to step out for your caffeine fix!
Remember when she impersonated Frankie and 'the chicken McDo?'
"I just lost the job that I dearly love."
They're not your ordinary desk lamps.
From The Candy Bulletin Community