The Academy Awards is happening next week, and we know you're all trying to catch up by watching all the nominated films. But if you're planning to just select a few first (because you're busy with school, of course), then you should include Whiplash on your list.
Whiplash, the movie that chronicles Andrew's (Miles Teller) journey towards becoming a jazz drummer under a terror instructor (J.K. Simmons) feels too familiar—scary, brutal, but inspiring. It's a stunning reminder that even if things aren't easy, you should never give up on your dreams.
Andrew goes to one of the best music schools in the world. He's got enough drive to get on top and even takes extra time after school to practice his drumming. He clearly loves what he's doing.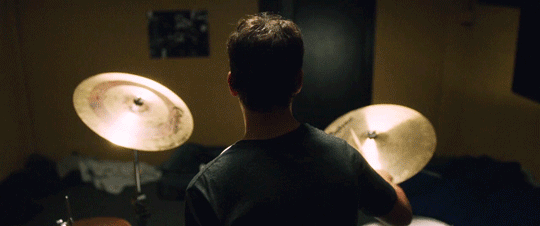 via sabishitawa.tumblr.com
You can see how passionate he is just by looking at his face when he's using his drumsticks. And who can blame him for looking all too happy and feeling positive about his dreams? We all start with one and we work our way to it. If we're lucky, someone can see our potential and help us along the way.
ADVERTISEMENT - CONTINUE READING BELOW
That's where his instructor, Terence Fletcher, comes in. Andrew knew it won't be the same once his new instructor comes in. He knows he'll be learning new things and he's excited for it. Terence's method of teaching is questionable because he pushes his students so hard and inspires (or terrorizes?) them to go beyond their limits.
And when we say beyond his limits, we mean waaay beyond his limits.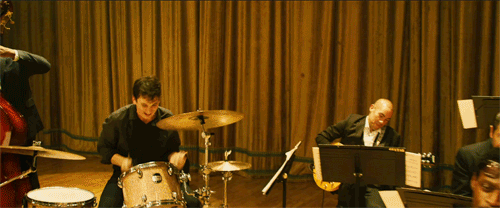 via warnerbrosit.tumblr.com
You know when you stumble upon something and you know that it will both make you and break you? That's what Terence does for Andrew. The way he "encourages" him becomes heartbreaking and inspiring—to the point that his student forgot about the people around him and even himself in the process. Of course, he wants to prove everyone they're wrong—something most of us do whenever we get discouraged.
The pressure and tension builds up and you know that at some point, Andrew's going to burst and break down. And he does. He's like the rest of us, after all. Once you've used up all your energy to make things happen, you're really going to end up breaking down and even breaking your heart.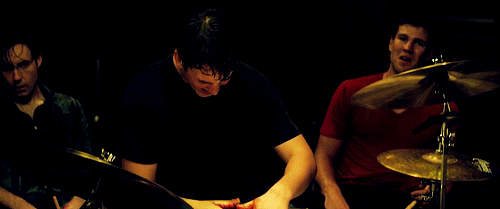 via whiplashaf.tumblr.com
To the point that you are tempted to stop working on it already.
Andrew went through a lot of trouble to have his dreams, but had he given up because it was too difficult for him to take, he wouldn't have been playing those drums in front of the people who matter to him.
Know that one day, someday, you'll surely feel tired, too, Candy Girls, or even encounter people who make you feel like it's impossible to get what you want. But why should you listen to them? You know you are meant to be so much more and that you are capable of doing things that are way beyond what other people have imagined for you. Hold on to your dream, the way Andrew did, and one day all your efforts will surely pay off. Just don't pressure or push yourself too much. It's okay to make mistakes, take a rest when you're tired, and take as much time as you want. Life has a way of giving you what you want if you worked on it hard enough.
ADVERTISEMENT - CONTINUE READING BELOW

via whiptrash.tumblr.com
Which Oscars-nominated movies have you watched? Let us know in the comments or tweet us @candymagdotcom. We always love hearing from you. :)