We woke up to the news that Taylor Swift has disappeared from the face of the WWW. All of her social accounts—Instagram, Facebook, Twitter, Tumblr—and her official website have all been wiped clean as of last night.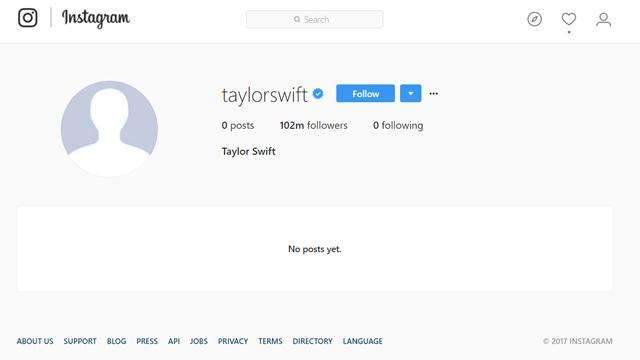 Taylor hasn't come out with new music since her collab with Zayn for the Fifty Shades Darker OST and her last album 1989 . Incidentally, she announced her fifth studio album 3 years ago on August 18. Fans are freaking out, natch.
ADVERTISEMENT - CONTINUE READING BELOW
Search #TaylorSwiftIsComing and #TS6IsComing and you'll see equal parts excitement and distress from Swifties all over the world. Some fans have been trying to figure out why the website went dark and sniffed through the code.
Before we completely panic, we think she's gearing up for something big. Perhaps new music? You'll be happy to know her discography is still on Spotify. And this Twitter account that claims to know info about new records posted this tracklisting a few days ago. 
Ahh! Tay-Tay you're killing us. Stop teasing and release that new music already! What do you guys think? Do you think she was hacked or is she just trolling us till she's ready to release her album? OMG we can't wait.
ADVERTISEMENT - CONTINUE READING BELOW