1 That slow mo right before you see the boys perform, like you're given one last chance to let this momentous moment sink in—totally how we felt just before we saw them live the other weekend.
2 OMG, five of them like it's supposed to be! </3
ADVERTISEMENT - CONTINUE READING BELOW
3 "When people say, you're in a boy band, I'm like, yeah I am but I'm in a cool boy band." Yeah you were, Zayn. </33
4 "We're definitely going to stay together. This isn't the last of One Direction." —Zayn, after they got booted out on The X Factor. </333
ADVERTISEMENT - CONTINUE READING BELOW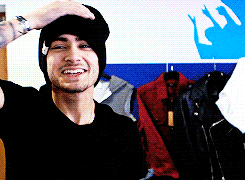 via lilacdirectionerx.tumblr.com
5 "I know they love me even if they don't know me." —a fan speaking for every Directioner in the world.
6 Almost forgot about that scientific explanation of 1D hysteria! "The girls are not crazy. They're just excited."Got that right, Mr. Scientist.
7 Niall wheeling Harry around in a trash bin. Of course.
ADVERTISEMENT - CONTINUE READING BELOW
8 Louis' mum getting a Louis standee so she can have something to say goodnight to is both the sweetest and saddest thing.
9 "In the back of your mind, there's always this feeling that you have to be ready to pick up the pieces if it stops. It hasn't stopped." —Harry's mum. But now it has. For one boy.
ADVERTISEMENT - CONTINUE READING BELOW
10 If Niall wants to pour miso soup on his rice, Niall can pour miso soup on his rice. BTW, how Pinoy is that?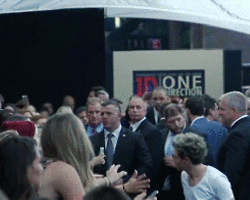 via penguinsdontliketofly.tumblr.com
11 So heartwarming to see the crew they call family from their manager to their band "One Direction Too/Additional Direction/The Wrong Direction." Their stylist's face upon seeing Louis dirty up his white kicks because it looks too pristine is priceless!
ADVERTISEMENT - CONTINUE READING BELOW
12 We see your Belgian Harry and we raise you the Harry Styles of the Philippines.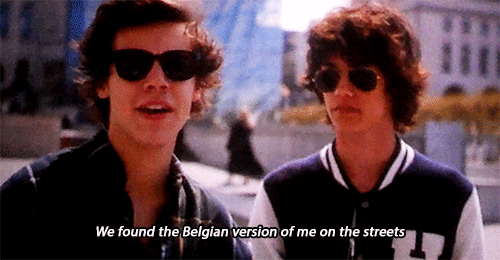 via the-diary-of-one-crazymofo.tumblr.com
13 You can't go to bed without a cup of tea / Maybe that's the reason that you talk in your sleep." Isn't this line sung by Louis supposedly about Eleanor, who's now his ex? T_T
ADVERTISEMENT - CONTINUE READING BELOW
14 Teach a Liam how to fish and he will talk about their X Factor days with Harry and how they almost kicked Zayn out of the band. "Imagine, Niall would have to be the mysterious one." Haha, Harry!
15 The boys talking about each other and playing around = all the warm and fuzzy feels.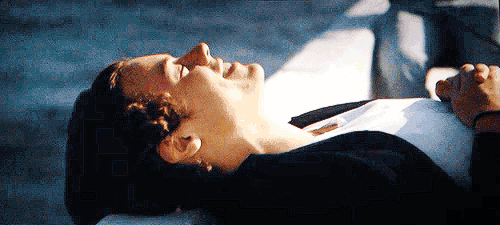 via nuclear-seanson.tumblr.com
ADVERTISEMENT - CONTINUE READING BELOW
16 In retrospect, how sad is Zayn's goodbye at the airport? We wonder how he said goodbye to the four boys last week. :(
17 "So baby if you say you want me to stay, stay for the night / I'll change my mind." We wish you would, Zayn!
18 We wonder if support groups for parents of pop stars are a thing.
ADVERTISEMENT - CONTINUE READING BELOW
19 The one thing the boys argue semi-seriously about: who farted?
20 "There are definitely times when you're not completely enjoying it but you just have to step back for a second and weigh the pros and cons. It's a no-brainer." Oh, Harry.
21 Let's end things on a hopeful note courtesy of Louis: "It'd be amazing to just be remembered. Like a mom would tell her daughter, 'The boy band of my time, One Direction, just had fun. They were just normal guys but terrible, terrible dancers.'"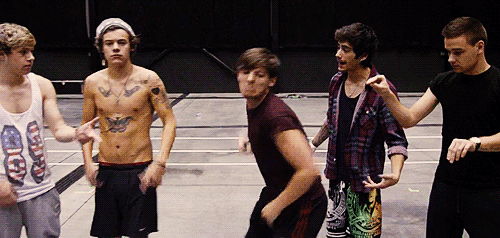 via 1one-direction-is-our-infection.tumblr.com
ADVERTISEMENT - CONTINUE READING BELOW