13 Reasons Why is a Netflix series about the reasons why a high school student committed suicide. It includes images and themes that may be disturbing to some audiences. If you (or someone you know) need help or just want to talk to someone, you can get in touch with mental health facilities such as the UST Graduate School Psychotrauma Clinic, which offers free psychological services even to non-UST students.
13 Reasons Why won't be on Netflix until 2018, but there are a ton of info going around about its second season already. We know you're really looking forward to what's in store for Hannah and the people she left behind, too, so we've been reading a lot about the upcoming season already.
The good news? Showrunner Brian Yorkey talked to Entertainment Weekly just a month ago, and gave us all the info we need to know before the second season starts airing. Netflix also tweeted a few things about it and we've put all of them below.
ADVERTISEMENT - CONTINUE READING BELOW
We'll see more of Hannah's 13 reasons in the second season.
But this time, we're going to be brought to their side of the story so the show can fill in the gaps and give us new context to events we've already seen in the first season.
"We saw Hannah's version of events unfold, but there's a lot more to be told also about those characters. To me, there's a tremendous amount that I still want to know," Brian told EW.
The second season will explore how we raise teens to become men and women, and how society affects that, too.
Brian explains that he wants to explore "the way we raise boys up into men and the way we treat girls and women in our culture—and what we could do better in both cases. And I realized we were just beginning the process of seeing these boys and girls grow up into men and women. It was something that we didn't get to watch with Hannah and I would really love to watch it with these other characters I've come to love."
Unfortunately, we haven't seen Hannah become the woman she could have been, and we just want to see that with the other characters in the series.
Hannah is going to be in the second season.
Although they are done with the tapes and Hannah won't be narrating the second season, the team behind the series will also look into whether or not someone is responsible for Hannah's death—would that be the school or the people in the tapes?
ADVERTISEMENT - CONTINUE READING BELOW
"One way we'll explore that question is through the trial and also through all of these kids reflecting on where they are a few months down the road and what other secrets are being uncovered. That's going to take us into the past, into Hannah's story," Brian explained.
We will see more of Jessica's story...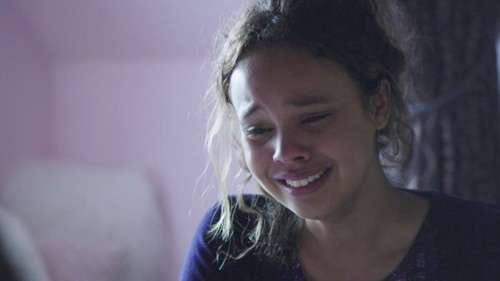 And Bryce would definitely face the consequences of his actions. According to Brian, it's upsetting to think that the season one ending for Jessica's story is all we're getting.
ADVERTISEMENT - CONTINUE READING BELOW
"When people intimate that Jessica's story is done, I find that a horrific thought because Jessica is just beginning the process of recovering from her rape, and we have a rapist who has not in any way been brought to justice," he said. "To leave those two things hanging out there in the world would be upsetting."
The cassette tapes won't be the center of season 2.
While the contents of the tapes would still be very much involved in the second season, there's another analog technology that would be involved in the next season. Our guess? The camera and Tyler's photos. 
13 Reasons Why's second season is set to come out in 2018.