Glee capped off six seasons with a two-hour series finale that had both throwbacks and flash forwards showing the Happily Ever After of some of our favorite characters: (spoiler alert!) Rachel wins a Tony and becomes surrogate to Blaine and Kurt's baby, Blaine and Kurt are the toast of the Broadway scene and have the fluffiest hair, Jesse is married to Rachel and has a Tony of his own, Sam is the new Mr. Schue, Mr. Schue himself is named principal of the new McKinley performing arts school, Mercedes is killing it in the music biz, Tina and Artie are together and making films, and Sue is running for president.
But what about their lives outside Glee? Here's where you can spot some of your favorite cast members:
TV
Lea Michele (Rachel) will be starring in an exciting new show helmed by Glee showrunners Ryan Murphy and Brad Falchuk, who also created American Horror Story. Scream Queens is a comedy-horror anthology that has attracted everyone from Emma Roberts and Abigail Breslin to Ariana Grande and Nick Jonas. Definitely one to watch!
ADVERTISEMENT - CONTINUE READING BELOW

via the-sarfati.tumblr.com
As for Jane Lynch (Sue), she'll be playing a guardian angel in a new comedy pilot called Angel From Hell and hosting another season of Hollywood Game Night. Kevin McHale (Artie) is currently shooting the second season of the UK comedy game show Virtually Famous, while soon-to-be-mom Naya Rivera (Santana) will guest star in the soapy comedy Devious Maids.
ADVERTISEMENT - CONTINUE READING BELOW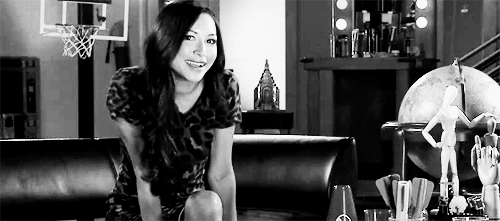 via naya-rivera.com
BROADWAY
Just like Blaine, Darren Criss is going back to Broadway. He'll take on the titular role in Hedwig and the Angry Inch, which was previously played by veterans like Neil Patrick Harris and Andrew Rannells. There was also news of Darren playing Zac Efron's role in a reading of a 17 Again musical. Since it's just a reading, it has a long way to go before hitting Broadway, but don't you think he's the best person—next to Zac Efron himself of course!—for the role?
ADVERTISEMENT - CONTINUE READING BELOW
Matthew Morrison (Mr. Schue) has also returned to the Great White Way, playing the role originated by Johnny Depp in Finding Neverland.
MUSIC
Amber Riley (Mercedes) and Chord Overstreet (Sam) are both focusing on their music. How about a collab, you guys?
BEHIND THE SCENES
Jenna Ushkowitz (Tina) recently exec-produced Twinsters, a film about two girls who believe they're twins separated at birth. Meanwhile, Mark Salling (Puck) is pitching the pilot of a musical series that he's been working on for the past two years, according to Hollywood Reporter.
ADVERTISEMENT - CONTINUE READING BELOW

via ohmysomerhalderr.tumblr.com
BOOKS
Chris Colfer (Kurt) will be expanding the world of his best-selling series The Land of Stories with sequels, picture books, and companion pieces. He's also coming out with a YA book about an actor who goes on a road trip with a few fans. (So those real-person fanfics? Now canon!)
ADVERTISEMENT - CONTINUE READING BELOW

via becauseofthebowties.tumblr.com