I, honestly, can't remember how many times I've already seen My Love from the Star, but I can still remember that first moment Korean star Kim Soo Hyun appeared on my laptop screen. Not only does he possess a great face, he's also really talented. He can act and he can sing—watch Dream High, please?
So imagine my excitement (together with our friends from Summit Media's other titles) when Samsung decided to bring him here for the launch of the Samsung QLED TV last week. Yup, it's been exactly a week since we got the rare chance to see him in person, Candy Girls, but it seems like our hearts aren't moving on any time soon.
In case you're wondering what it feels like to be in the same room as this Hallyu star, we're telling you what went down at our "date" with him last Friday.
ADVERTISEMENT - CONTINUE READING BELOW
The room reserved for the launch was jampacked. Not only because select members of the press, like us, needed to cover the event, but because we all wanted to see this handsome 29-year-old actor in person. We waited for a few hours outside, but we didn't really mind. That was but a small sacrifice, TBH.
Once the doors opened, everyone rushed inside to get good seats. Lucky for us, we got good ones, right in front of the stage. Thank you, K-Drama gods for saving us. LOL! Then the program started and everyone just couldn't hide the excitement. All of us were restless.
And then the most-awaited moment came, Soo Hyun was called onstage. I swear the room went quiet in an instant. TBH, no one was prepared for how gwapo he is. It was like he was surrounded by white light when he went out—or maybe that was just the spotlight? LOL! The actor mouthed a "wow" when he saw the jampacked room. He probably didn't expect a big crowd.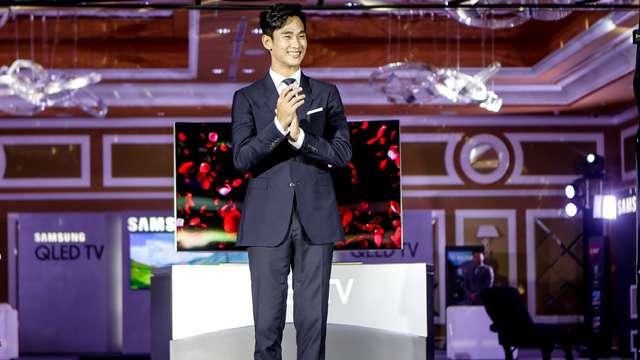 He started off by greeting his fans and then he went on and answered a few questions, like what his impression of the Philippines is...
ADVERTISEMENT - CONTINUE READING BELOW
And what he wants to say to his millions of Filipino fans...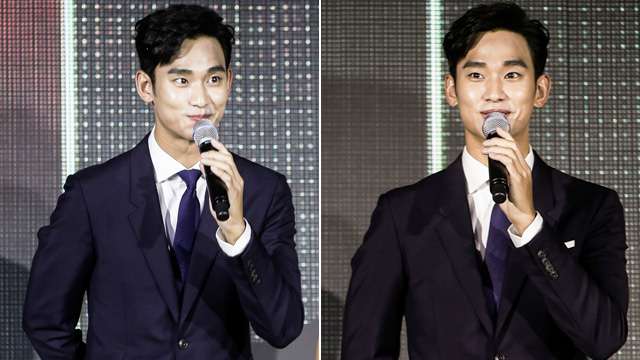 "Thank you for your love and support from afar. It's not quite far, but [it's] here in the Philippines. Thank you for the love and support. Together with the Samsung QLED TV launch [team], I hope for your expectations for my movie Real, too."
We surely will, oppa! And as if him being there wasn't enough already, he even let us get a glimpse of his upcoming movie Real on the screen, which was looooads better because we got a V V V clear view of his face the movie.
ADVERTISEMENT - CONTINUE READING BELOW
It was truly a wonderful experience with the brand's newest TV line, which for sure will make our K-Drama watching moments better. It was one for the books...obvs, because we still can't move on even if it's been seven days. Now, you know what to do, Candy Girls! Time to re-watch his dramas and wait patiently for the Philippine premiere of Real this month.
The new line-up of the Samsung QLED TV is available in authorized Samsung dealers nationwide. For more details, visit the Samsung Facebook page: facebook.com/SamsungPH.