All Access
#GrowingUpABelieber: What It's Like to Be a Fan of Justin Bieber for Years
Once a Belieber, always a Belieber!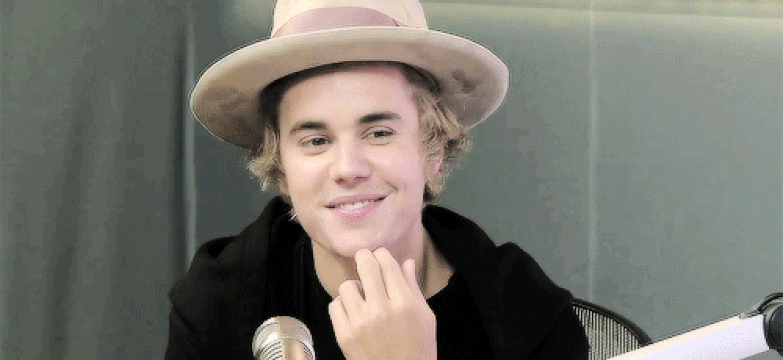 IMAGE Tumblr | justinconda.tumblr.com
Justin Bieber has been in the biz for a while now. We've seen his transition from being a "Baby" to singing "Love Yourself" on stage and TBH, we're not going to get sick of it anytime soon. Not even ever. So when we saw the tweets on the hashtag #GrowingUpABelieber, we can't help but nod at each tweet. We feel ya, Beliebers!
1. This clip makes you tear up.
Watching Justin grow up right in front of our eyes #GrowingUpABelieber pic.twitter.com/3hVoGVOqqt

— Justin Bieber ? (@badlandsbiebs) July 3, 2016
2. People think his only song is "Baby"... until he made a comeback with Purpose.
#GrowingUpABelieber when you tell someone you love Justin and they start singing Baby as if this is his only song pic.twitter.com/GEa3BtchAy

— ???? (@purposemelody) July 3, 2016
3. You brace yourselves during that time when Justin broke down because people kept interrogating you... or making you feel bad for loving him.
#GrowingUpABelieber every time Justin did something stupid that ended up on the news you would prepare yourself to get dragged at school

— bella (@flatIinemalik) July 3, 2016
4. But they do know that they can't insult The Biebs in front of you or else...
When someone disrespects Justin in class and everyone is turning around to you like #GrowingUpABelieber pic.twitter.com/utdKWTu8lQ

— Justin Bieber Crew (@TheirKidrauhl) July 3, 2016
5. They thought it was just some meantime thing, but look where you are now.
#GrowingUpABelieber people telling you that loving Justin Bieber was a phase and now you're retweeting this tweet years later.

— gabryelle (@idfkgabi) July 4, 2016
6. You can't wait to talk about him with your fellow Beliebers.
#GrowingUpABelieber when you're doing your own thing and you hear someone say Justin Bieber pic.twitter.com/GDyHWO6YBx

— ? (@bieberillicit) July 4, 2016
ADVERTISEMENT - CONTINUE READING BELOW
7. You can still rap like Ludacris.
#GrowingUpABelieber knowing every line in Ludacris rap in 'Baby" and you weren't even 13 yet

— John (@kxngjohn) July 4, 2016
8. His fetus videos make your heart beat faster. Hee hee, he's such a cutie.
i swear i watched this video like every single day lmao #GrowingUpABelieber @justinbieber @SimplyChri5tianhttps://t.co/SReciOW5cB

— kayla (@enam0re) July 4, 2016
9. You give the people who insulted him before knowing looks because they're big fans of him now.
#GrowingUpABelieber looking at the same people who insulted Justin attend his shows as huge "beliebers" to support him

— ? (@xolauritaa) July 3, 2016
10. But at the end of the day, you consider this your biggest achievement. Congratulations, Belieber!
#GrowingUpABelieber Staying by @JustinBieber's side through tough times & giving him the space to grow as a person https://t.co/QBdm2V4ONc

— iHeartRadio (@iHeartRadio) July 3, 2016
Here's a little guide to get you ready for post-college life.
It's honestly a pretty decent amount for extra income!
More Hyun Bin content coming our way!
Makati has plenty of heritage and culture.
These are the styling mistakes you're probably making.
It's the new takeover trend in food.
You might be rekindling an old relationship, but you also wouldn't want to cut ties with other people in the process.
Craving that crispy CLOY goodness?
One college student shares her experience of being a former working student.
The network's franchise is set to expire in March 2020.
It's okay if you don't have life figured out yet.
Stress is short-lived, but your friendship is forever.