All Access
What Happens When Your BFF and Ex Start Dating?
Major plot twist!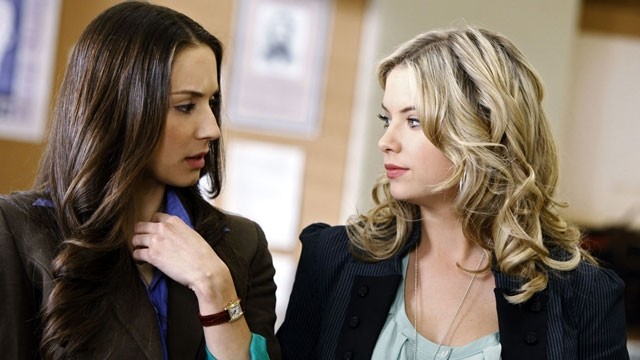 It's complicated, to say the least, when your best friend and ex start dating. You think: How long has this been happening? Is this the reason why we broke up? Is this why my best friend pushed me to move on? Um hello, girl code! There are millions of people out there—why do they have to start seeing each other? Why are you doing this to me, universe??? It's a major plot twist that can definitely make or break a friendship and even divide a squad.
But if it happens at the right time (like when both parties have had time to heal), if everyone lays their cards on the table from the very beginning, and if there's no sneaking around, it's not entirely impossible to have a happy ending for all parties involved. As much as your initial reaction would be a big fat NO, you also have to consider that sometimes, you can't help who you like or when you like them. No matter how hard you try, sometimes you just can't control your feelings.
ADVERTISEMENT - CONTINUE READING BELOW
It's going to take time, communication, and patience to get through it, but it might comfort you to know that other people have survived the exact same (or at least similar) situation. Just ask your friends or cousins and you'll probably hear a story or two (or three or four). It really happens in real life, so it's no surprise that it's a common plot twist on TV shows. For example:  
CONTINUE READING BELOW
Recommended Videos
Spencer and Caleb from Pretty Little Liars. We all thought Hanna and Caleb would be together forever and ever, but the five-year flash forward introduced the Spaleb ship. As Haleb shippers from the start, we were like NOOO (!!!), but Spencer and Caleb are winning us over with their chemistry.
Barney and Robin from How I Met Your Mother. We still don't understand why HIMYM had to put us through the whole Ted-Robin-Barney situation and make us root for Robin and Barney, only to crush us in the end with Robin and Barney's divorce. But we guess that's just how unpredictable life is, even when it's fictional.
Blair and Dan from Gossip Girl. No matter how much Blair despised Dan, we knew there was something there, since that tender moment they shared by the stairwell in season one, when Blair felt betrayed by her mom and Serena. Chuck x Blair and Dan x Serena are love stories for the ages, but the brief time that Blair and Dan spent together had us Dair-ing to believe.
Have you gone through a similar situation? Tell us about it by leaving a comment below!
ADVERTISEMENT - CONTINUE READING BELOW
Have you ever heard of the *Off-Facebook Activity* tool?
At The British School Manila, students use social media to foster a sense of belonging.
Here's a little throwback that will make your day!
The security issues detected "may have been actively exploited" by hackers.
"No matter how hard we tried to make it work, it wasn't meant to be."
Take your pick from this list of self-care apps and mood trackers.
It's happening in stores and online!
It isn't an easy feat even for the regular students like us.
In case you're curious about what kind of jobs are currently available in the market.
For when you're feeling adventurous.
You can spend Happy Hour watching the sunset!
From The Candy Bulletin Community