The document was supposed to spare University of Santo Tomas and its athletics officials of any legal liability after its men's basketball team set sail for faraway Sorsogon for a training camp during the COVOD-19 pandemic.
When copies of the waivers signed by the players and their legal guardians surfaced online amid the controversy over CJ Cansino's surprise ouster from the team, it instead became the most damning evidence against the school and its officials.
The documents became the biggest proof that a 'bubble training' indeed happened, in violation of the government's health protocols.
These waivers, dated June 2 and addressed to Institute of Physical Education and Athletics (IPEA) director Fr. Jannel Abogado, OP, stated that the players were heading to Sorsogon voluntarily and relieved the University from any obligations in case anything untoward happens to the participants.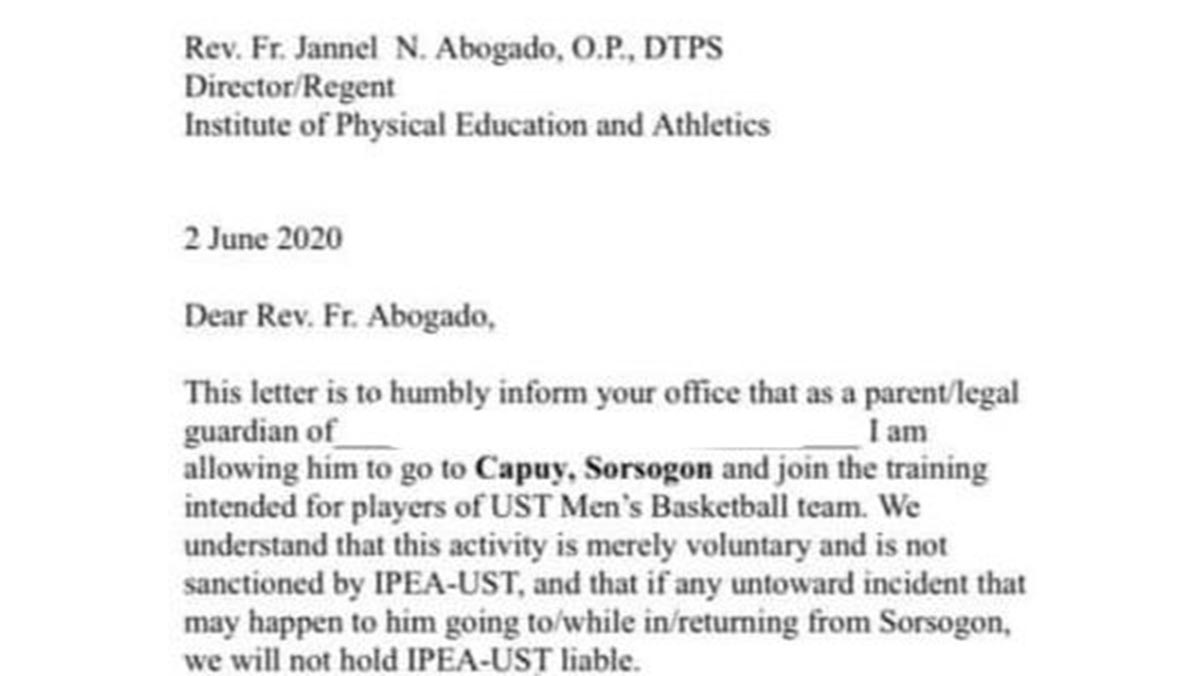 ADVERTISEMENT - CONTINUE READING BELOW
The waiver and release of liability read: "My son and I are fully aware that inherent dangers exist and while in good health and able to fully participate in activities, it may result in illness or injury due to accidents, forces of nature and any other causes unforeseen. By allowing my son to participate, we hereby knowingly assume all risks resulting from these activities.
"On behalf of my son, my family or other personal representatives, I hereby agree to release, hold harmless and indemnify University of Santo Tomas, Coaching Staff, and Managers, from any and all claims and law suits for bodily injury, property damage, wrongful death, medical illness, etc. which may result during this activity."
These waivers were reportedly signed by the players and their parents or legal guardians before they headed to Sorsogon.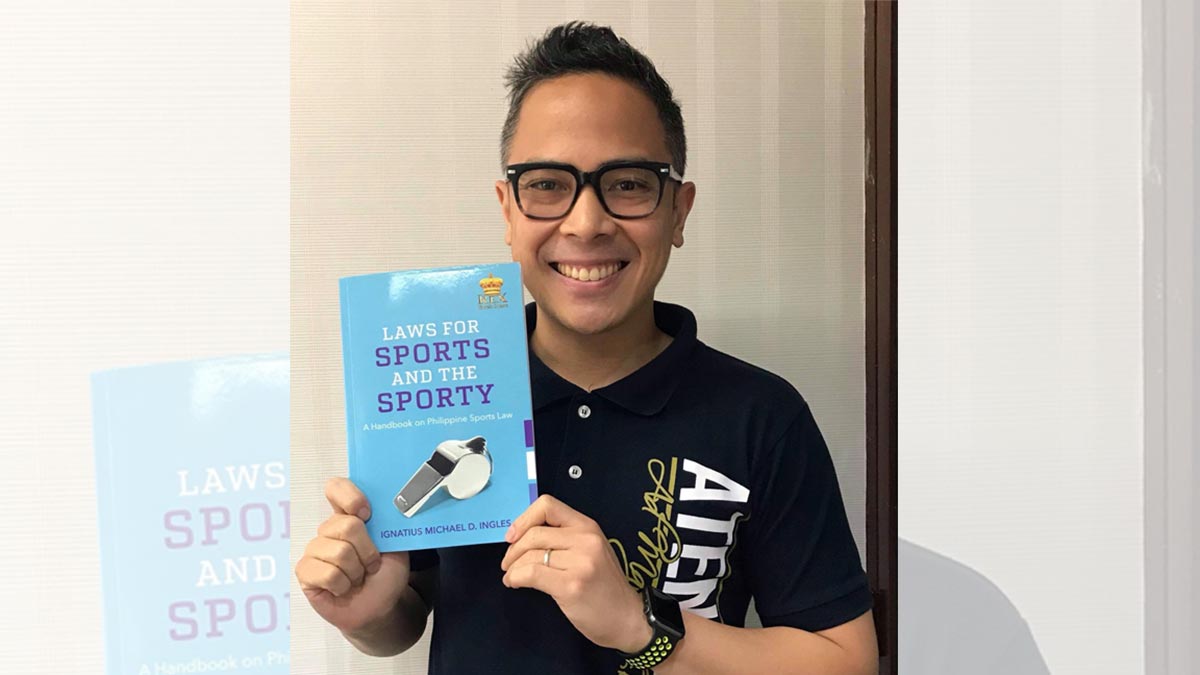 ADVERTISEMENT - CONTINUE READING BELOW
Yet for sports lawyer Mickey Ingles, the waivers were legally flawed to begin with and therefore do not in any way absolve UST from any liability - both for the quarantine violation or if anything happened to any of the players during their stay there.
"Waivers are essentially contracts. And contracts may not be contrary to law, public policy, morals, public order, or good customs. So these waivers are...?," he posted on Twitter.
"And technically since the parents signed the waivers for college students who are above 18, they don't bind the students? Either way, the waivers — assuming they are valid —don't release the school or the coaches or whoever's responsible for the consequences of violating quarantine rules, if any."
ADVERTISEMENT - CONTINUE READING BELOW
Worse, Ingles said the only thing these waivers did was prove that such bubble occurred.
"It does provide proof that the bubble happened," said the bar topnotcher, a former member of the Ateneo men's football team.
Ingles added that UST, as an academic institution mandated to safeguard the welfare of its students, could not wash its hands from this mess.
ADVERTISEMENT - CONTINUE READING BELOW
"It's a school, with the legal and moral responsibility to protect its students. And to attempt to skirt it with these arguably defective waivers? Yikes. Those responsible for the bubble are irresponsible," said Ingles, who is also a columnist of SPIN Life.
UST officials have already released a statement vowing 'appropriate action' while Tigers head coach Ayo came up with his own statement saying he is cooperating with the school in its investigation.
ADVERTISEMENT - CONTINUE READING BELOW
Reports from these investigation will be tackled come Wednesday, when the school officials, UAAP president Nonong Calanog of La Salle, and UAAP executive director Atty. Rebo Saguisag meet with a committee created by the Inter-Agency Task Force (IATF) for Emerging Infectious Diseases.
The meeting will also include Philippine Sports Commission (PSC) national training director Marc Velasco, Games and Amusements Board (GAB) chairman Baham Mitra, and Department of Health (DOH) representative Rodley Carza.
This story originally appeared on Spin.ph.
* Minor edits have been made by the Candymag.com editors.