You just don't know how happy we are that The Hunger Games trio, Jennifer Lawrence, Josh Hutcherson, and Liam Hemsworth, have already started doing interviews as the premiere for Mockingjay Part 2 draws nearer. So far, this campfire interview for MTV After Hours With Josh Horowitz is our favorite and for good reason. (via BuzzFeed.com)
Aside from these three giving us major squad goals, Jen also showed us how hilarious she really is. We already know how funny this gal is during her red carpet appearances and when she shows up for press junkets, but this interview just reminds us why we love her so much!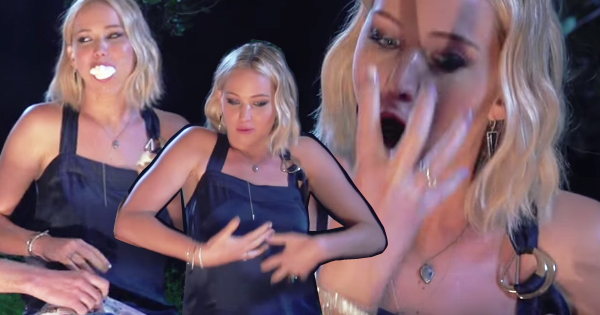 ADVERTISEMENT - CONTINUE READING BELOW
ADVERTISEMENT - CONTINUE READING BELOW
First, she tells us why her outfit for the interview is the best camp OOTD ever—it will keep danger away because she's FABULOUS. Second, she teases everyone with her annoying habit. And lastly, she stuffs her mouth with 10 marshmallows, makes a hundred funny faces, and ends up telling us why she's single. Aww, Jen! Hit the play button below to see all of the above and more of her hilarious antics for yourself.
READ MORE:
Mockingjay Part 2: Trailer: The Revolution Begins
Mockingjay Part 1: Katniss's Makeup is a Disaster in This Deleted Scene
We Want To Reply With Mockingjay Stickers on Facebook All Day
We love you more for this, Jen!
Mockingjay Part 2 is set for release on November 20.