All Access
We Are Stronger Than We Think
The movie Room gives us plenty to think about.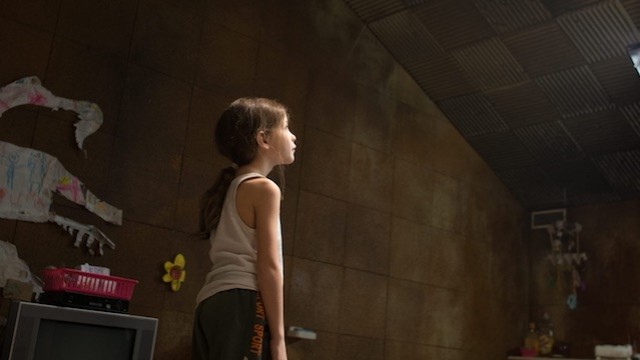 Pioneer Films
Meet Jack, a five-year-old boy who has lived in a 10 x 10 ft. room with his Ma all his life, for reasons you'll find out as you watch the movie Room. Jack likes cartoons, believes their food comes from TV by magic, and doesn't know anything about the world outside. He gets his "strong" from his long hair, and it is that strong that helps Jack and his Ma eventually fight their way outside room.
But just because you leave room, doesn't mean room leaves you. The second half of the movie deals with the aftermath of the traumatic experience, which is a different fight all its own. Outside the four walls that caged her for seven years, where she had to be tethered to reality but at the same time dream up a whole new world for her son's sake, Ma finally has the time and space to break down and grieve for everything that was stolen from her and her family. "The aliens threw her back down—thrash!—and broke her."
ADVERTISEMENT - CONTINUE READING BELOW
via mattsmurdcks.tumblr.com
We are born strong, as kids show us time and time again with their resiliency, but as we get older and as the world gets the better of us, we tend to forget just how much we are capable of. Sometimes we need a reminder, something that Jack knows in his little kid heart, as he sacrifices something precious to him in the hopes of helping his mom get better.
ADVERTISEMENT - CONTINUE READING BELOW
"Can my strong be her strong too?"
"Of course it can. We all help each other stay strong. No one is strong alone. You and your mom, you help each other through, don't you?"
"Yup."
"You and me... we all have the same strong."
And that's the truth, isn't it? We can't be strong all the time, by ourselves. But if you take the strong of each and every person, and pool them together for everyone to share, there's no limit to how much stronger we can be.
Featuring amazing performances by Jacob Tremblay (Jack) and Brie Larson (Ma), Room is now showing in theaters.
Truth is, you don't need to spend a lot to achieve the feed of your dreams or build your portfolio.
Now's your chance to give back.
What's 'savings?' We only know 'merch.'
Feel good by smelling good, without shelling out a big chunk of your allowance!
Ward of the bad juju with the auspicious color red and the happy mouse.
Geraldine is part of Candy Rookies 2020, a group of influential and aspirational college students handpicked to represent #GenerationCandy in the year to come.
Looking to sport the long-haired look?
It's actually not an either-or situation.
Here's a list of amazing, albeit fictional, personalities from another world that inspire us to be our authentic selves.
I will have to say that it is by far one the best decisions I have made in my whole life.