All Access
Two Shows You Should Check Out Now That All Your Shows Are On Break
Not because you have no choice, but because they're really worth it-we promise!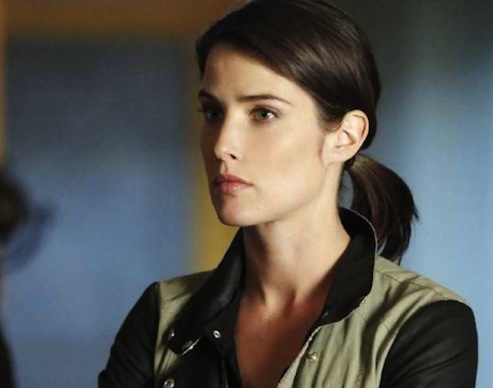 PHOTO ABC, GIFs Tumblr
You've burned through all your shows during the summer break and there's nothing left to distract you from the impending schoolwork. Sure, there's still Awkward, Pretty Little Liars, and Beauty and the Beast, but a girl needs her shows, right? Here's a couple you might want to add to your viewing list.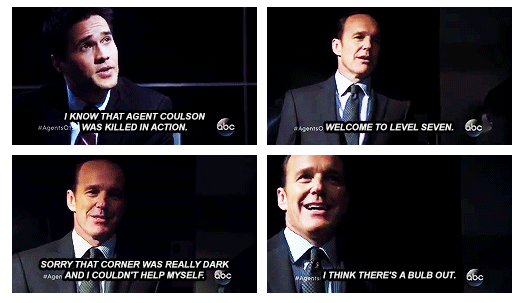 via agentsofshieldfans.tumblr.com
ADVERTISEMENT - CONTINUE READING BELOW
Marvel's Agents of S.H.I.E.L.D. on Fox Philippines
The first episode was explosive, but every couch potato knows that it's the second to fourth ones that really matter. Think of the pilot episode as the first date—they're putting their best foot forward in the hopes of impressing you enough to get a second date. It's in the following episodes that they show their true colors, more or less.
CONTINUE READING BELOW
Recommended Videos
ADVERTISEMENT - CONTINUE READING BELOW
S.H.I.E.L.D. was a wonderful first date, the kind that makes you hash out every detail with your friends. I can't say the same for the rest of the first half of the season. What makes S.H.I.E.L.D. such a Big Deal is that it's tied to the Marvel Cinematic Universe, which means a huge chunk of the storytelling depends on whatever superhero blockbuster is on the big screen. This summer, it was Captain America: The Winter Soldier. Cap actually saved the day in the S.H.I.E.L.D. verse when the game-changing climax spilled over to Agent Coulson's TV world. Everything changes in episode 17, aptly titled "Turn, Turn, Turn." I know very few people who watched the show from beginning to end, and almost every one of us tuned in for the love of Joss Whedon, who used to be known for Buffy the Vampire Slayer and cult favorite Firefly before becoming a hotshot Marvel director. Sixteen episodes is a long time to wait, but trust me, all the twists and turns will make your head spin in the best way possible.
ADVERTISEMENT - CONTINUE READING BELOW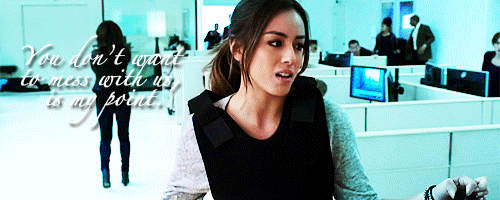 via warriorskye.tumblr.com
The 100 on JackTV
Who's this girl? I can't tell if I like her or not. Is that Joey Richter from A Very Potter Musical? Boo, IMDb says no. Wait, is that Thomas McDonell from Suburgatory and Fun Size? Sold!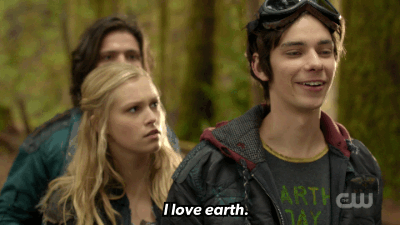 via cwthe100.tumblr.com
ADVERTISEMENT - CONTINUE READING BELOW
That was what was going through my mind while I was watching the pilot episode of The 100. Based on a—you guessed it—dystopian novel, the show tells the story of 100 juvenile delinquents sent to earth, 97 years after a nuclear war drove humans to find a new home in space. Going back to our dating analogy, The 100 is like the, ahem, masugid manliligaw your titas and lolas reminisce about. Slow and steady with little fanfare, but just enough fireworks to keep your attention.
ADVERTISEMENT - CONTINUE READING BELOW
The show wisely doles out cliffhangers at the end of every episode, and before you know it, you're on the third to the last one, where the proverbial poop heads toward the fan. (Sorry.) The show saves its best cliffhanger for the finale's last few seconds. Good thing its network, The CW, renewed it for season two, which I hope will soften the blow of The Carrie Diaries' cancelation for you like it did for me. (Hey, maybe Carrie and the gang can join the 100! What—The CW is big on recycling its actors. Think about it.)
Got any shows you think deserve a second chance? Tweet us at @candymagdotcom!
Remember Tiffany Grace Uy?
You can still donate to the cause.
He was a topnotcher, not once, but twice.
This means a grade of "4" or "5" shall not be given, according to the UP Office of the Student Regent.
Warning: Major spoiler alert for "The Princess Switch: Switched Again."
Learn about the process of anime creation on a more extensive level.
There are other courses that can help you prepare for its rigorous curriculum.
You have to be prepared at ALL times.
Think of the classic doughnuts, gone fudgy!
There's so much to love about this girl!
The beauty queen flaunted Filipino fashion when she was invited to judge the Colombian pageant.
From The Candy Bulletin Community