All Access
Twitter Talk: One Direction, Lorde, Selena Gomez, and More Celebritweets
Catch up on tweets from your favorite celebrities this week!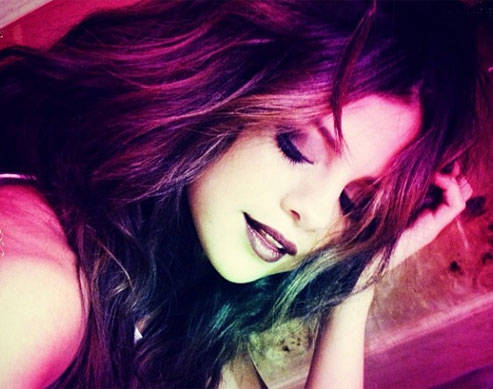 Get it ASAP and you will not regret it!
Our new single Story Of My Life is out now. Enjoy. http://t.co/tghyUH0RlP

— Harry Styles (@Harry_Styles) October 28, 2013
Lorde lets her eyes do the talking in her Clash Mag Cover!
*~ the cover of @ClashMagazine's pop issue ~* pic.twitter.com/8Na08vLAXZ

— Lorde (@lordemusic) October 17, 2013
Katy Perry posting this photo of her album Prism Launch in the Philippines!
This is the lewk of all lewks! 🙌 "@EeshhuhHayniac: @katyperry MAY I HAVE YOUR ATTENTION PLS pic.twitter.com/GBFGdnHWL3"

— Katy Perry (@katyperry) October 27, 2013
Work those social savvy skills and get Believe here in our country!
if you want the #BelieveMovie in your city you can now REQUEST IT HERE!! http://t.co/4qVXfZpCh9

— Justin Bieber (@justinbieber) October 29, 2013
Talent definitely runs in the Sykes blood! Expect sibling duets in the future!
Everyone go and check out my sister @JessSykes96's awesome cover of "counting stars" by @onerepublic!!! http://t.co/PvIPqvqE6t so proud!!

— Nathan Sykes (@NathanTheWanted) October 21, 2013
We see potential in this pair but feels like déjà vu?
Amazing job tonight! @SelenaGomez good seeing you :) http://t.co/MhRKU55qls

— Austin Mahone (@AustinMahone) October 30, 2013
Too cute to handle!
I ask "do you know how cute you are?" His response, "oh yea I do" then gave me that look. 😂 http://t.co/8GyIECIKXw

— Selena Gomez (@selenagomez) October 27, 2013
Being away from each other teaches you to cherish every moment together even more.
Your Moon sign is all about your most intimate feelings, fears, and desires.
Gotta stay cool, fresh, and iwas pawis.
Remember the show Codename: Terrius when it was aired on ABS-CBN?
At 23, he is the youngest elected mayor in the country.
Rest in peace, Coach Aric.
Is this quarantine making you crave milk tea, too?